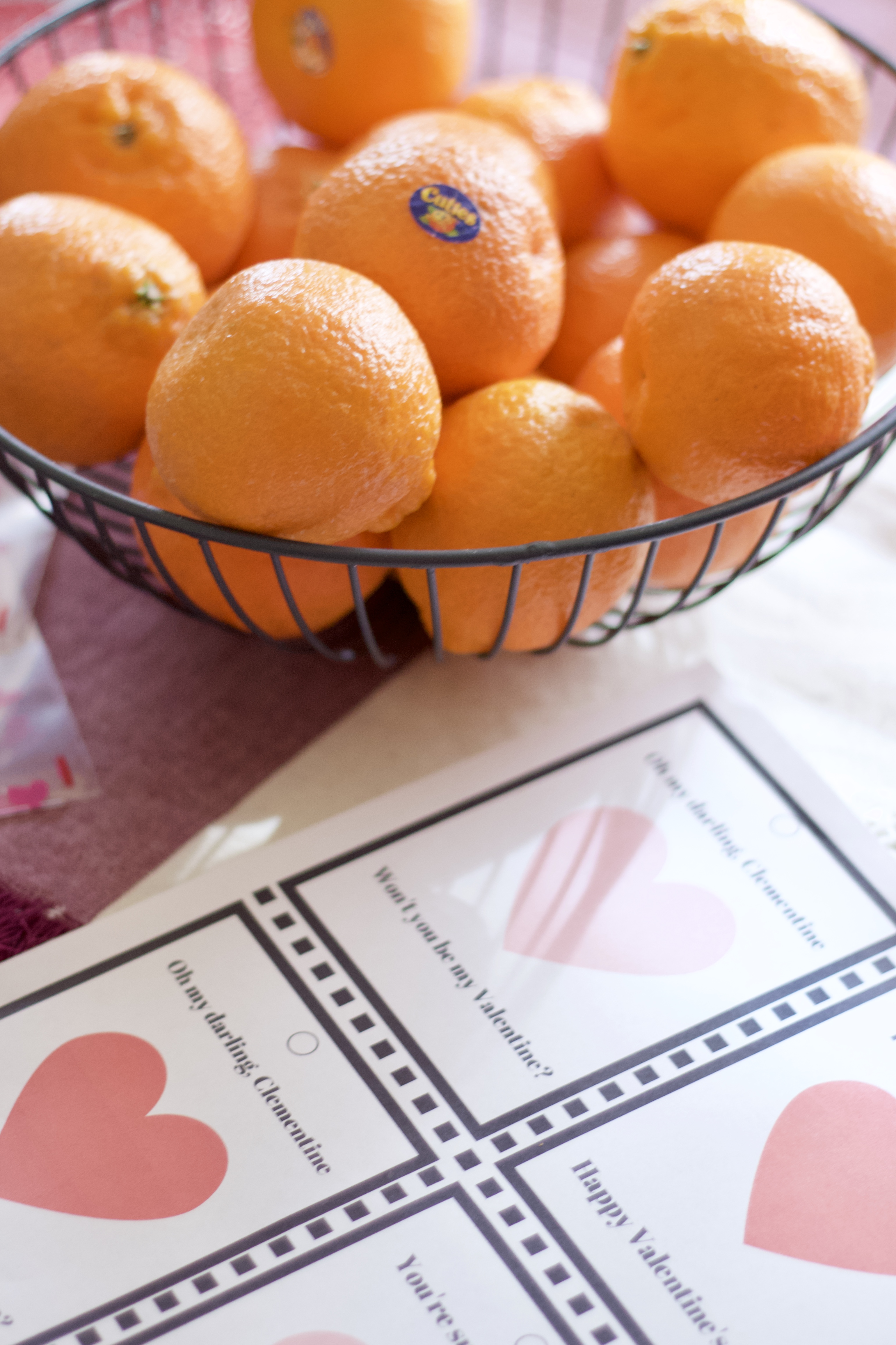 This post is sponsored by Cuties for Collectively. All thoughts and opinions are my own.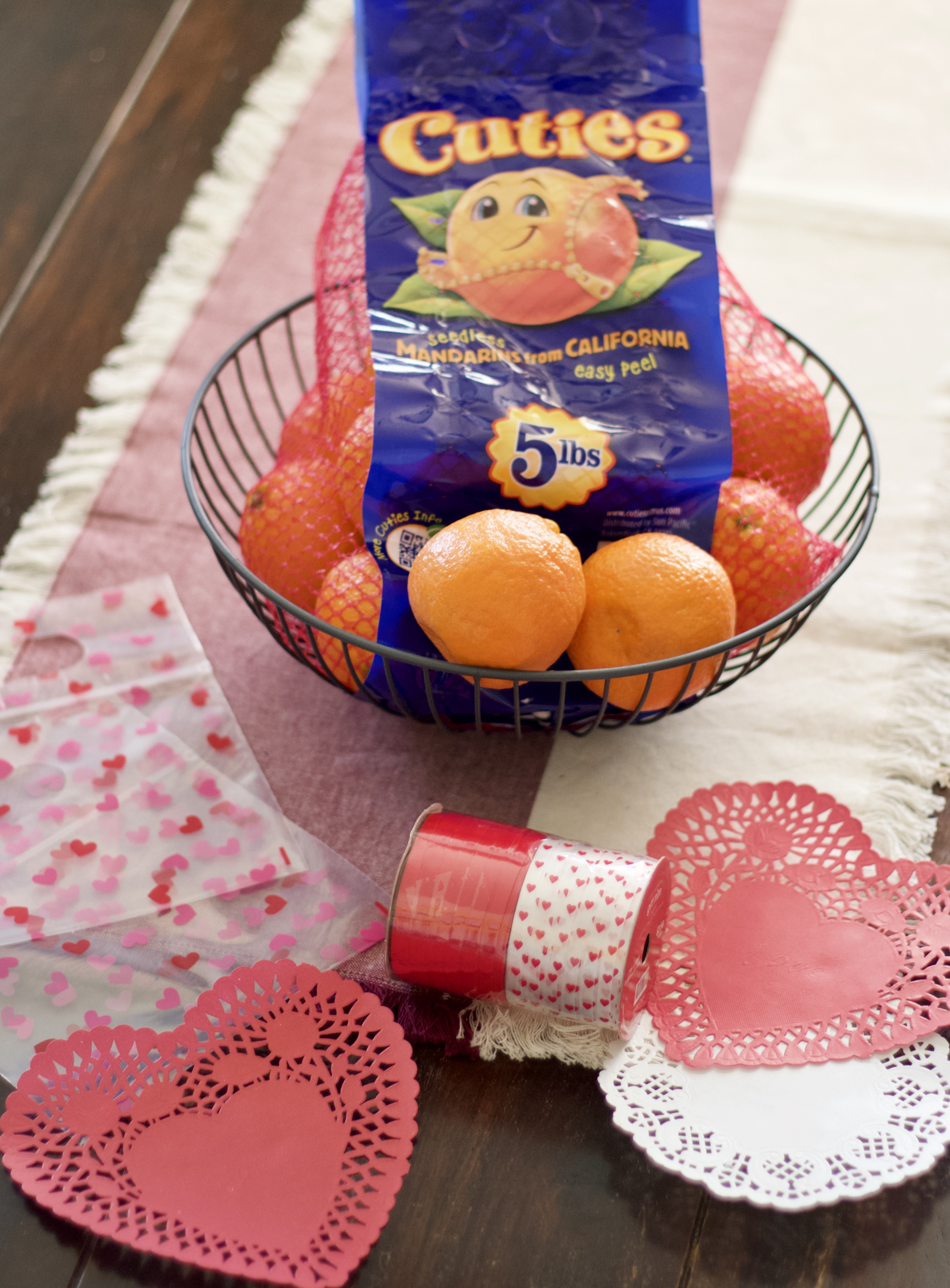 It's hard to believe that it's already time to start thinking about Valentine's Day! Valentine's has always been a holiday that I have loved. Now that Harper is getting to be old enough to participate in holiday themed activities, I knew I had to come up with something exciting this year! Since she doesn't attend any type of pre-school or daycare, I thought it would be fun to put together an easy and healthy DIY Valentine to give to family and friends. One of her favorite snacks are Cuties clementines, and what better way to share the love on Valentine's day than with a random act of Cuties kindness!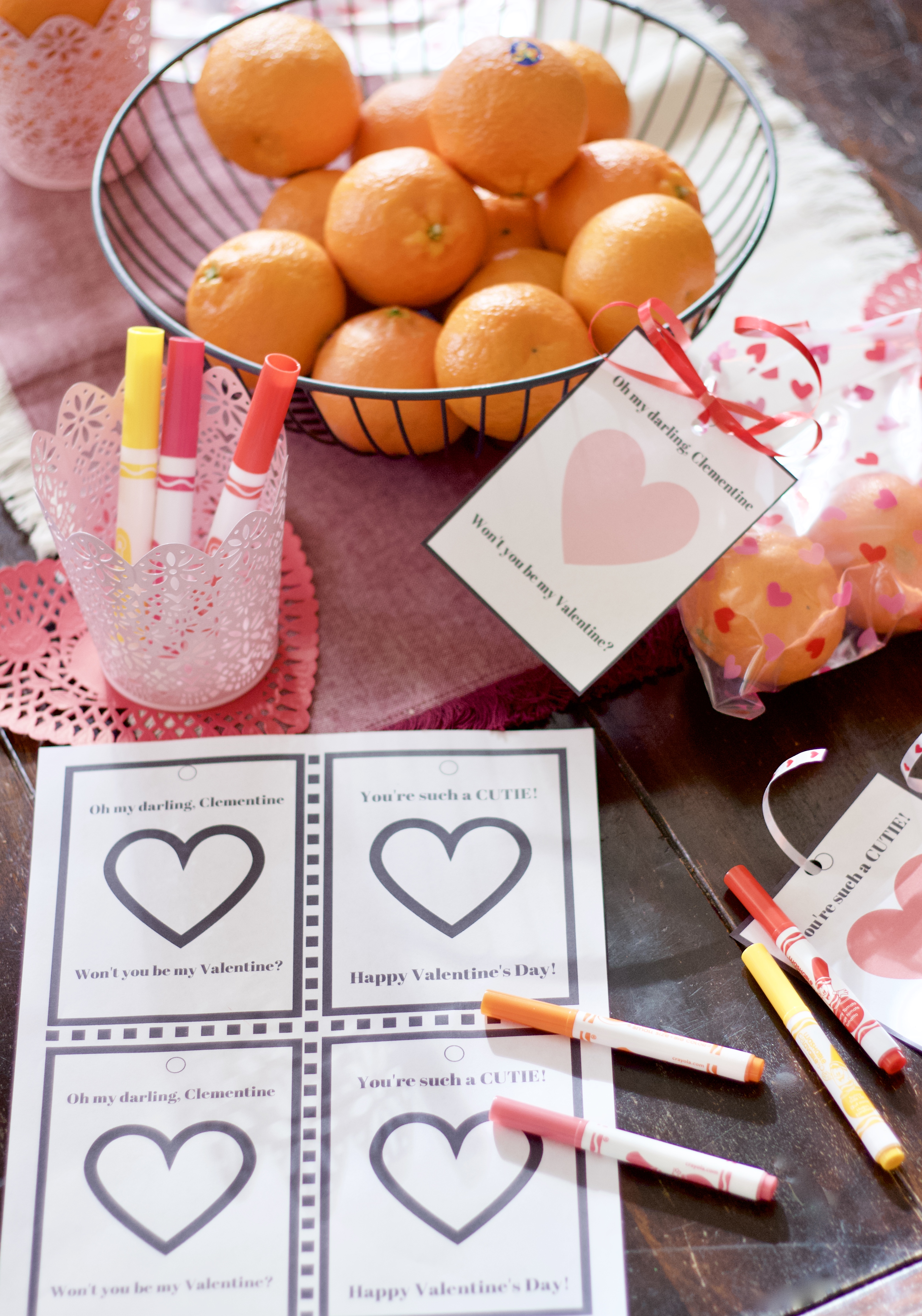 Healthy DIY Valentine:
Since my daughter is still under 3, I wanted to keep our healthy DIY Valentine easy enough to where she could assist with most of the steps. The steps and required amount of assistance for this Valentine can definitely be adjusted depending on your child's age. At almost 3, Harper was able to help me put the Cuties into the bags and zip them up. She was able to color the gift tags as well. I created two different printables to use as gift tags. Be sure to head to the bottom of the post to download them! I wanted to keep one version of the tags in grayscale, so she could add her own personal touch by coloring them herself.
We had so much fun putting these easy and healthy DIY Valentine's together! The best part about them is they can be completely customized to fit your budget. They can also be customized to fit your child's needs, and are allergy friendly if your child is in school! Harper and I can't wait to spread love, kindness, and sunshine with our Cuties craft this Valentine's Day.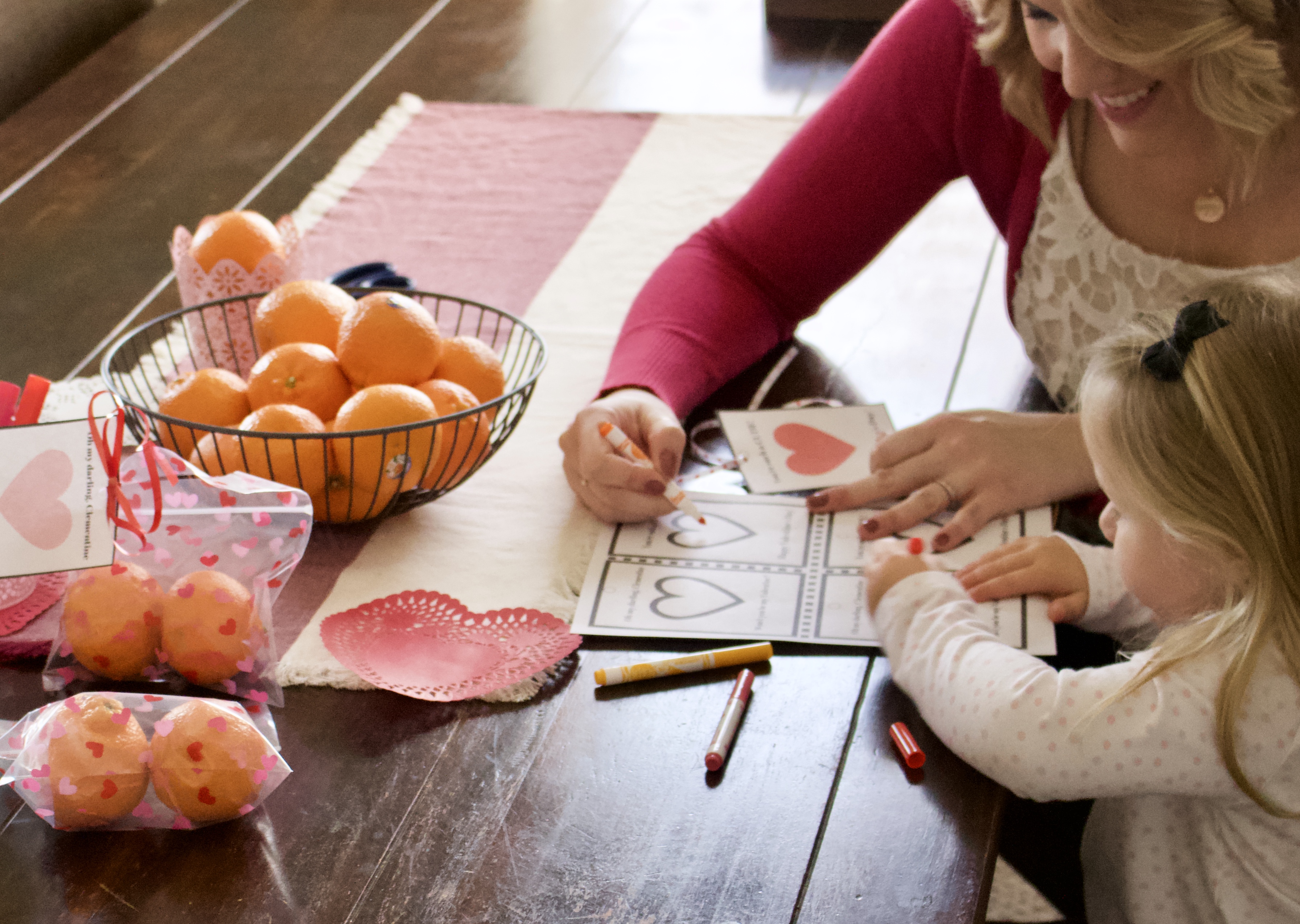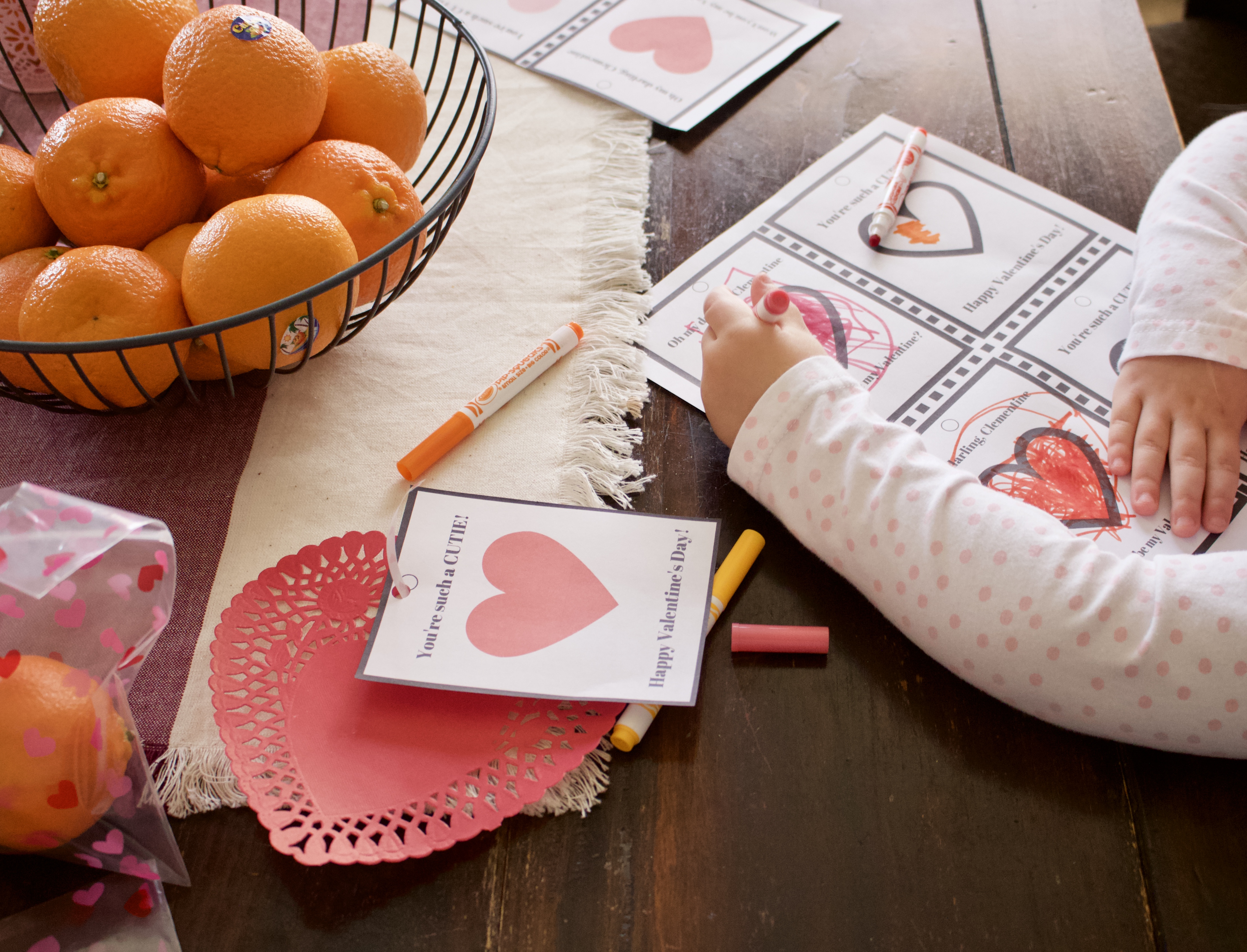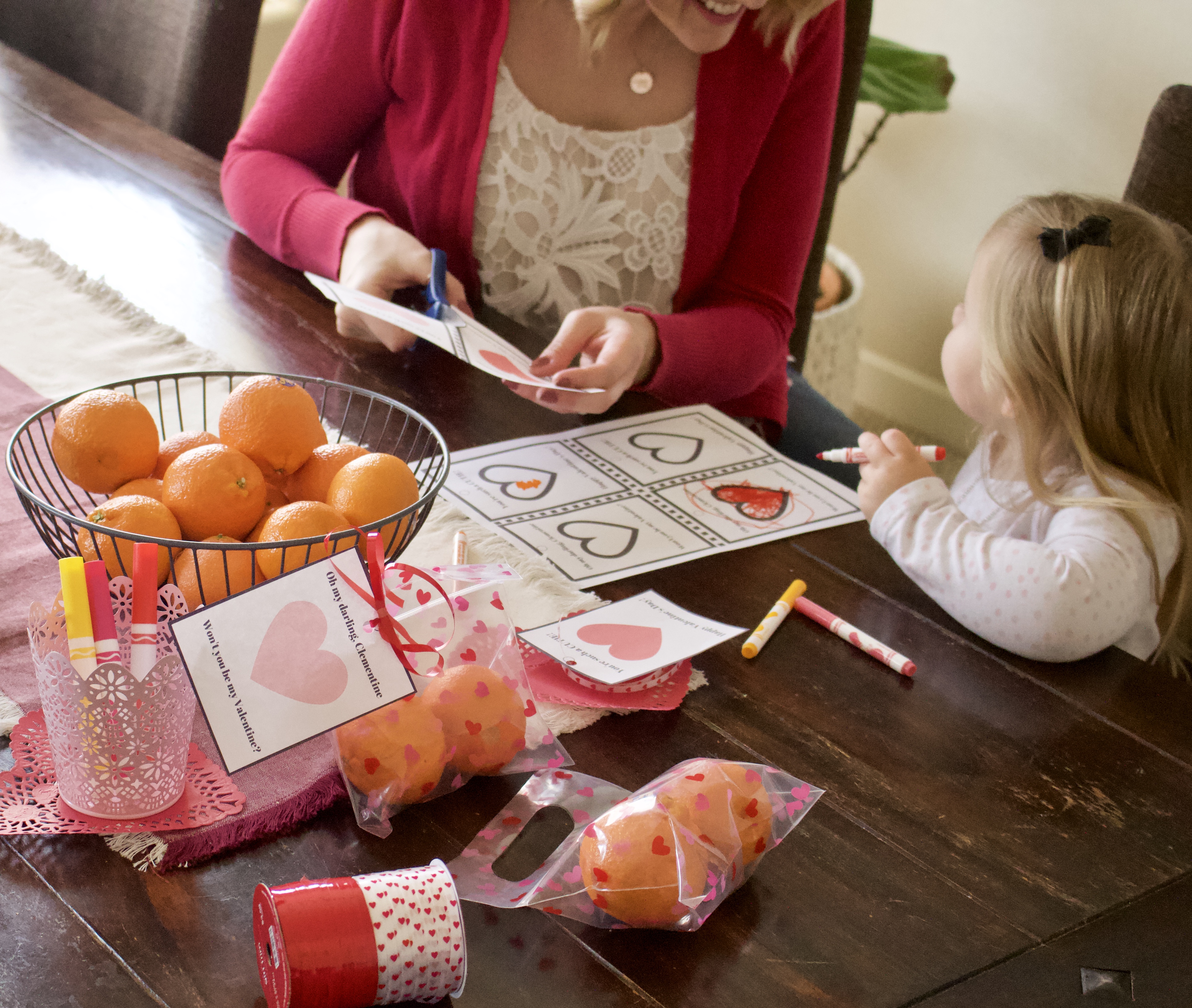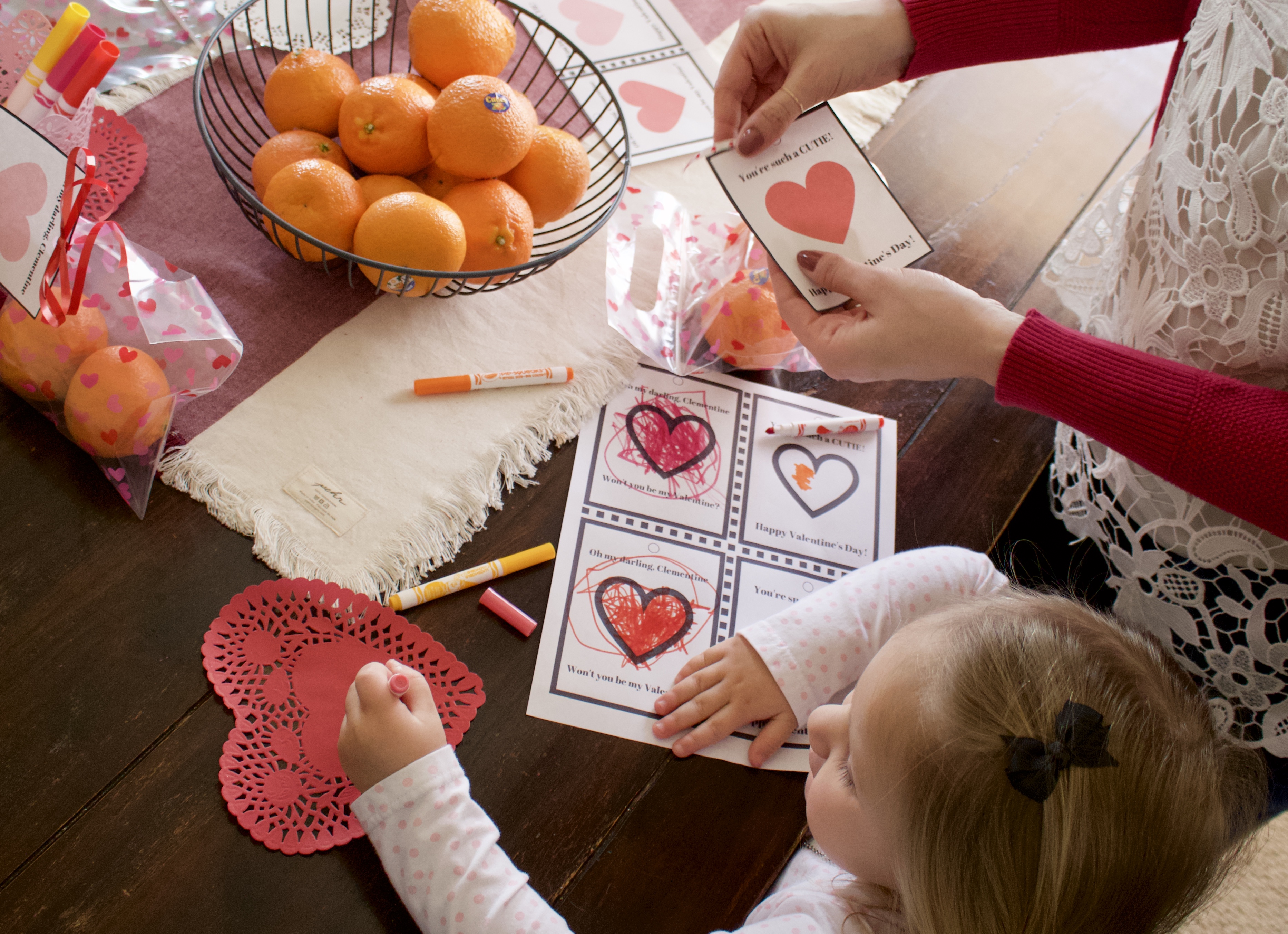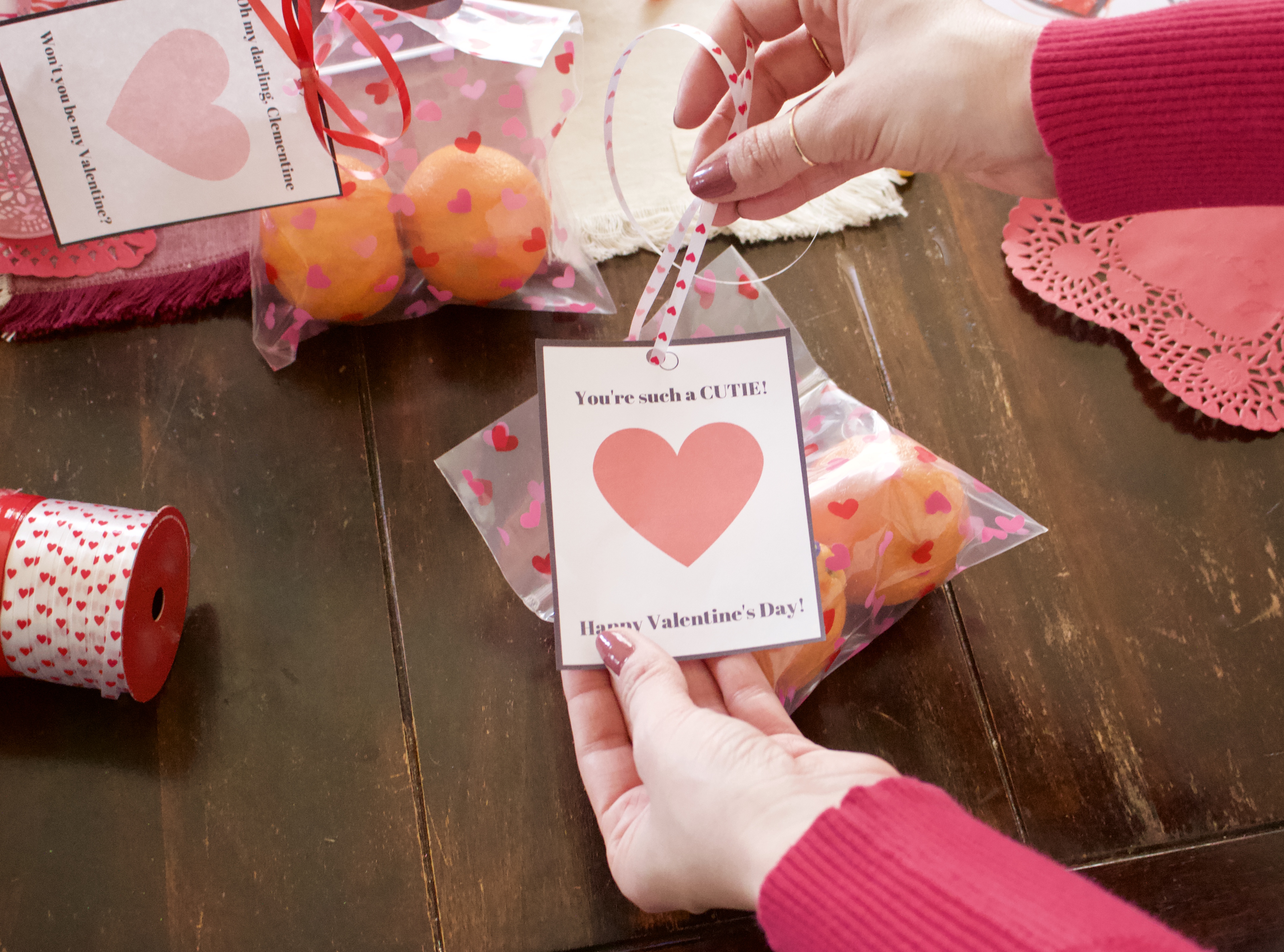 Free Valentine's Printables:
Cuties Valentine's Printable – Black & White
Cuties Valentine's Printable – Color
Pin for Later: