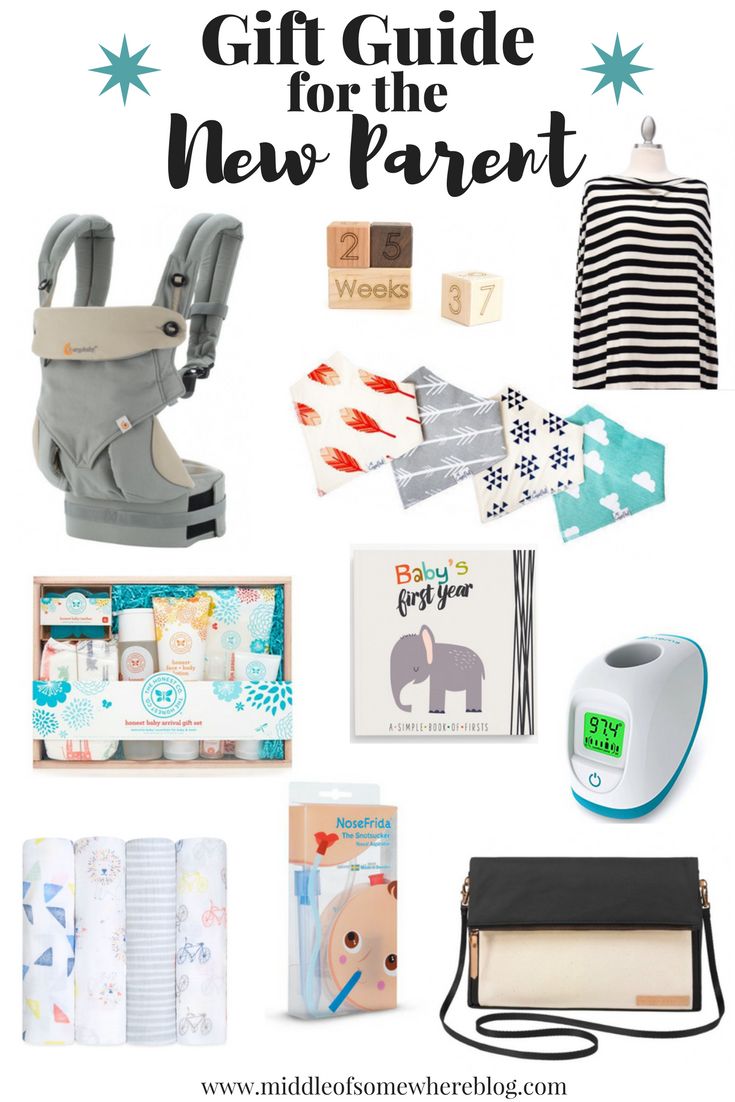 * A big thank you to The Baby Cubby for sponsoring today's post.

Does anyone else out there struggle with what to get someone who is becoming a parent for the first time? What about someone who already has children and has a new one on the way? When my husband and I were putting together our baby registry for Harper I remember that it felt super overwhelming and seemed like such a daunting task. There are so many products to look through, and every store has a really great way of making you feel like you need everything!
As a (fairly) new mama, I'll be the first one to tell you that you definitely don't need every little thing. You certainly don't need that $800 stroller. Trust me… it may look really cute, but they all serve the same purpose! In thinking about a gift guide for the new parent, I really wanted to share items that I either personally have and love (which is about 90% of this guide), or items that I plan to get if there is every a baby #2.
I was recently introduced to The Baby Cubby and love that it's a total one stop shop for the majority of the baby brands I have grown to love. When I was pregnant and shopping for Harper, I felt like my husband and I wound up looking at so many different stores and online shops comparing products and prices. I wish I knew about The Baby Cubby back then because it totally would have saved so much time! They have taken the time to research all of the most important products and only carry the best of the best. They also price match, even with Amazon, to ensure you are always getting the best deal because let's be honest – babies are expensive!
I've linked 10 of the most practical and essential gifts for the new parent below, and would love to hear what your baby essentials are/were! If you still need some other gift ideas, be sure to check out my other gift guides: for her under $100, for the host or hostess, and for him under $100. Happy shopping!
Gift Ideas for the New Parent | Shop: