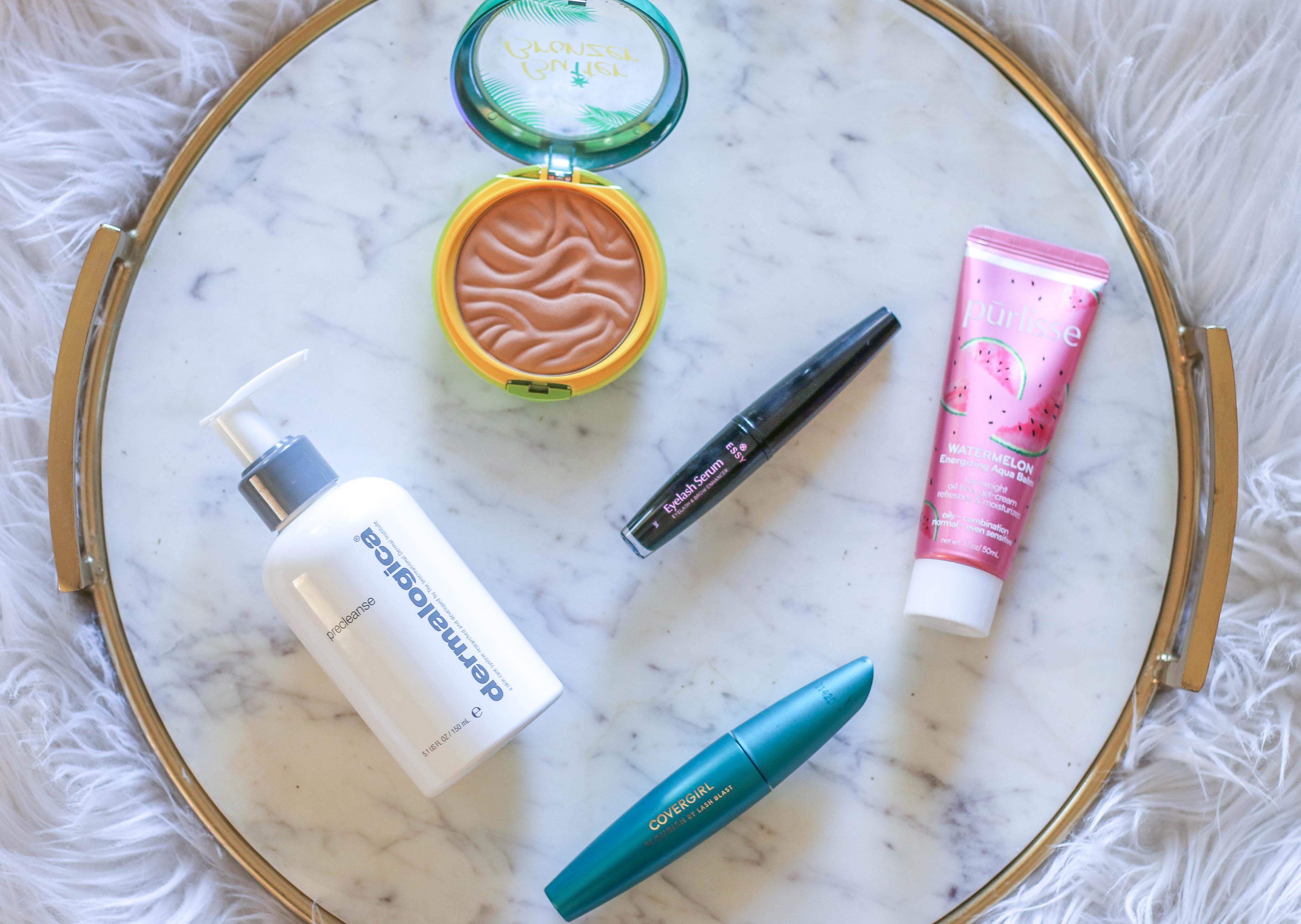 I'm pretty proud of myself for getting up my picks from August within the first few days of September. If you read my previous hits and misses, you may know it was taking me a little longer than I wanted to get them up. Now I'm not saying I'm going to be able to do this every month, but here's hoping!
August Beauty Hits:
This month I had the chance to try the Purlisse Watermelon Energizing Aqua Balm (c/o) and it was love at first try! I wasn't sure if it should be used in place of a serum or a moisturizer, so I used it as both. I have only used this product at night, and love it in place of a serum or moisturizer, since it does serve the purpose as both. My skin instantly felt brighter and more clear. The formula is lightweight and smells just like watermelon!
I also purchased the Essy Eyelash Growth Serum in August and after only a week I noticed a difference in my lashes. I am now going on week 4 and am hooked. When I purchased it, there was a flash sale on Amazon for $19.99. It is still under $30 and worth every penny.
The last product I tried and loved this month was the Physicians Formula Butter Bronzer (c/o). I always come across this product on beauty blogs, and now I know why. I'm not sure why it took so long for me to try it, but I'm glad I finally did! It has a faint coconut smell, and blends really nicely on the skin. This bronzer gives a natural glow, and makes contouring a breeze!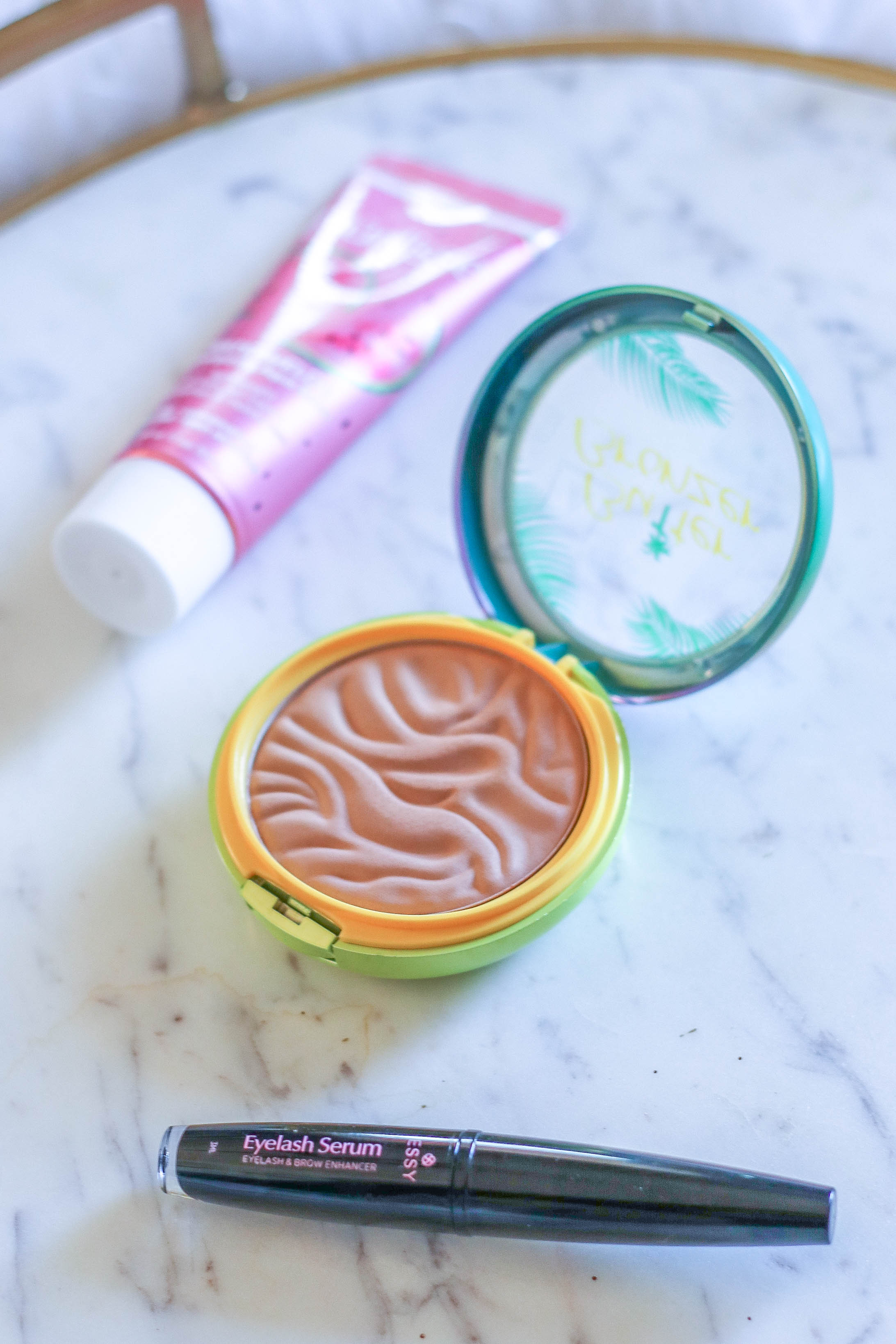 August Beauty Misses: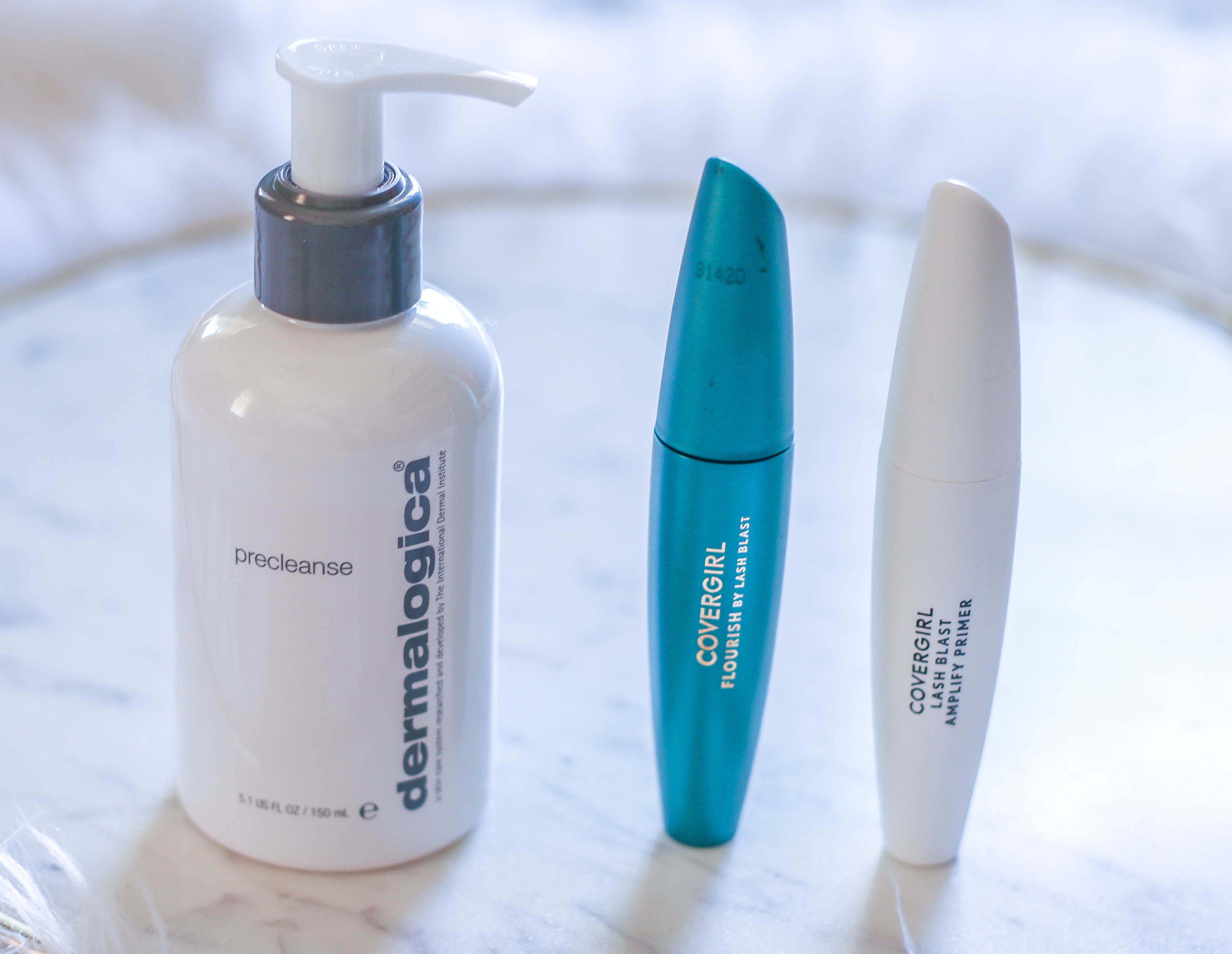 I feel like I have been saying this every month, but the products in my misses category were not total fails. Dermalogicia Precleanse (c/o) was my favorite in the 'misses' category, and I'll tell you why it wound up in this one. The price. I actually do love the earthy smell, and it does a good job of removing my makeup, however it's really pricey. It works similarly to other products I've used that are a quarter of the price.
I received a fun PR package from COVERGIRL in August, and was excited to try out their latest mascara, Flourish by Lash Blast. As soon as I took the wand out of the packaging, I had a feeling it might be a miss. The brush is really thin, and unfortunately did not provide any length or extra volume to my lashes. Even when paired with the Covergirl Lash Blast Primer (c/o). The primer is a bit more of a hit, but still doesn't compare to my favorite L'Oreal Voluminous primer.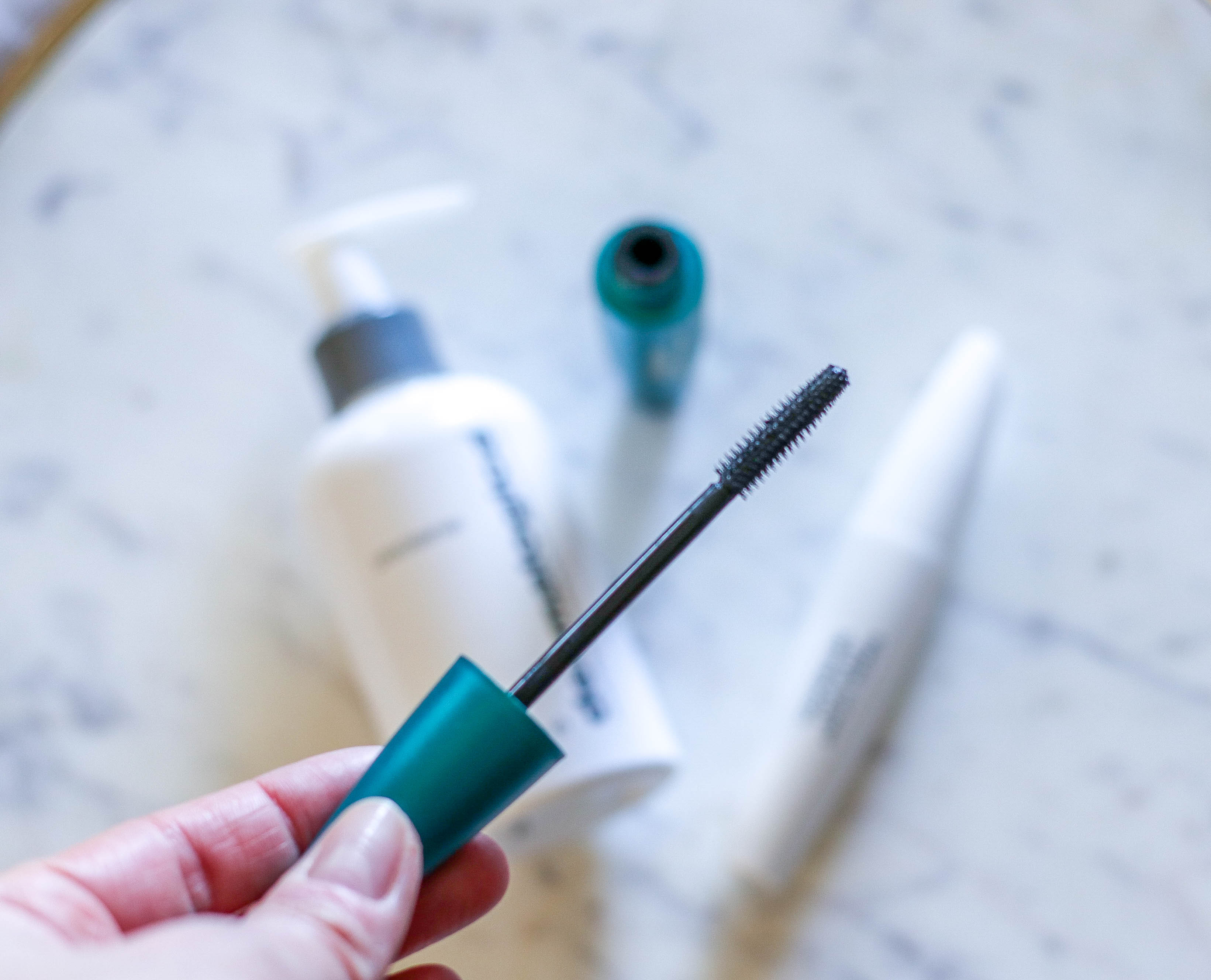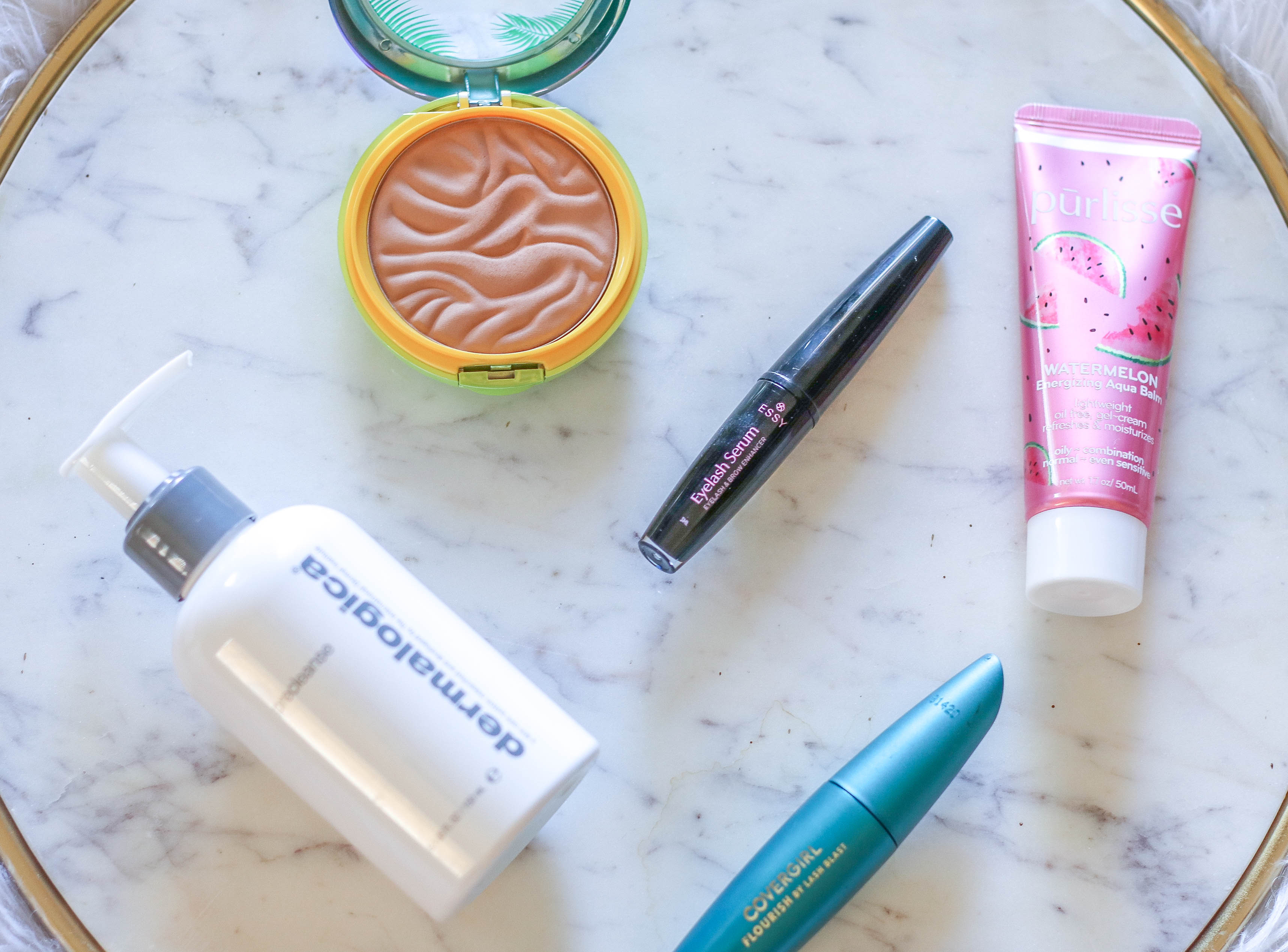 Shop my August Beauty Hits and Misses: