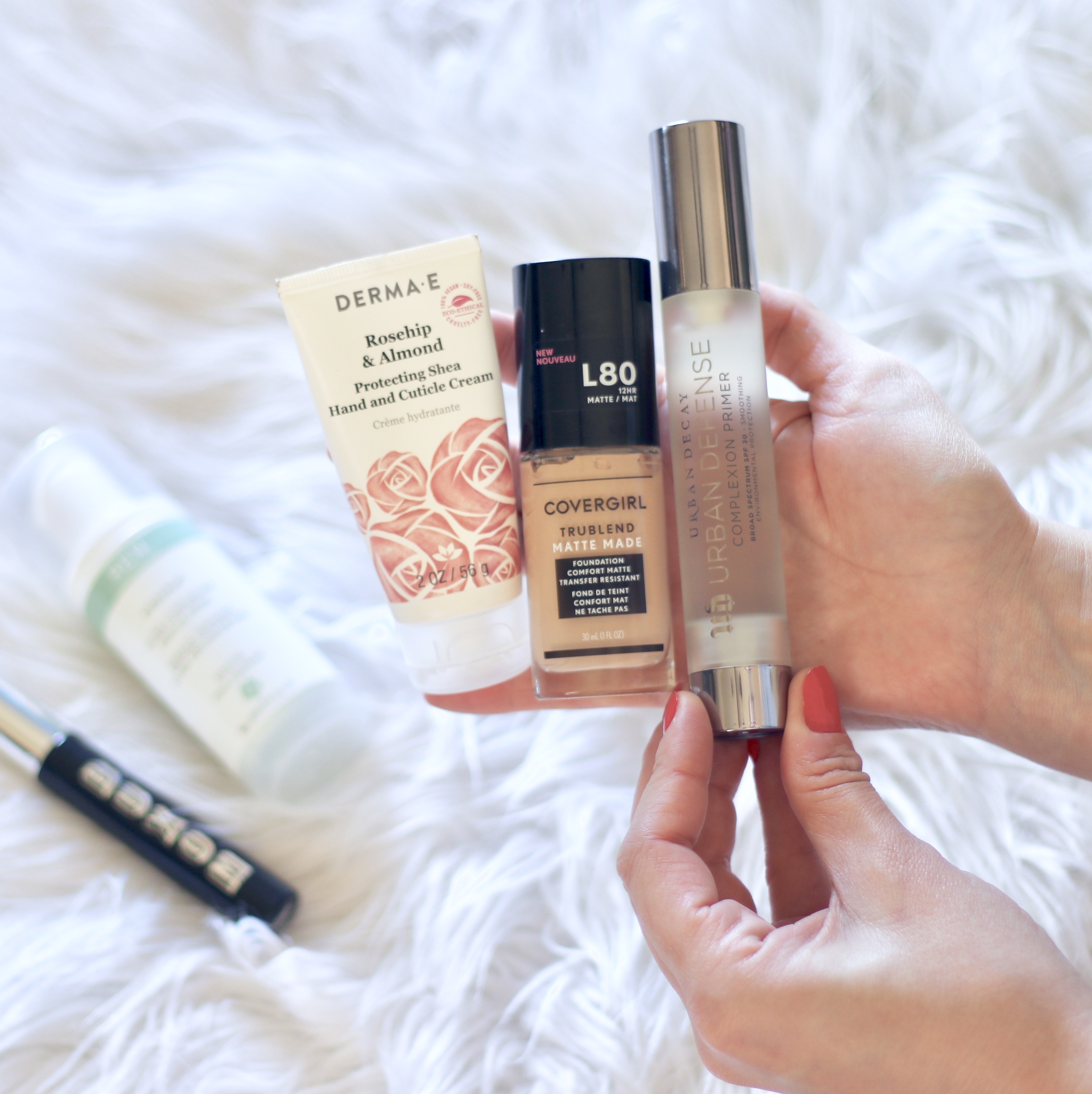 It's hard to believe that we are already into the first week of August, but that means it's time for me to share my beauty hits and misses from the previous month. Last month I began this new series where I shared a few of the products I tried in June that I either liked or disliked. It seemed to be a big hit with you all, so here we are again!
July Beauty Hits: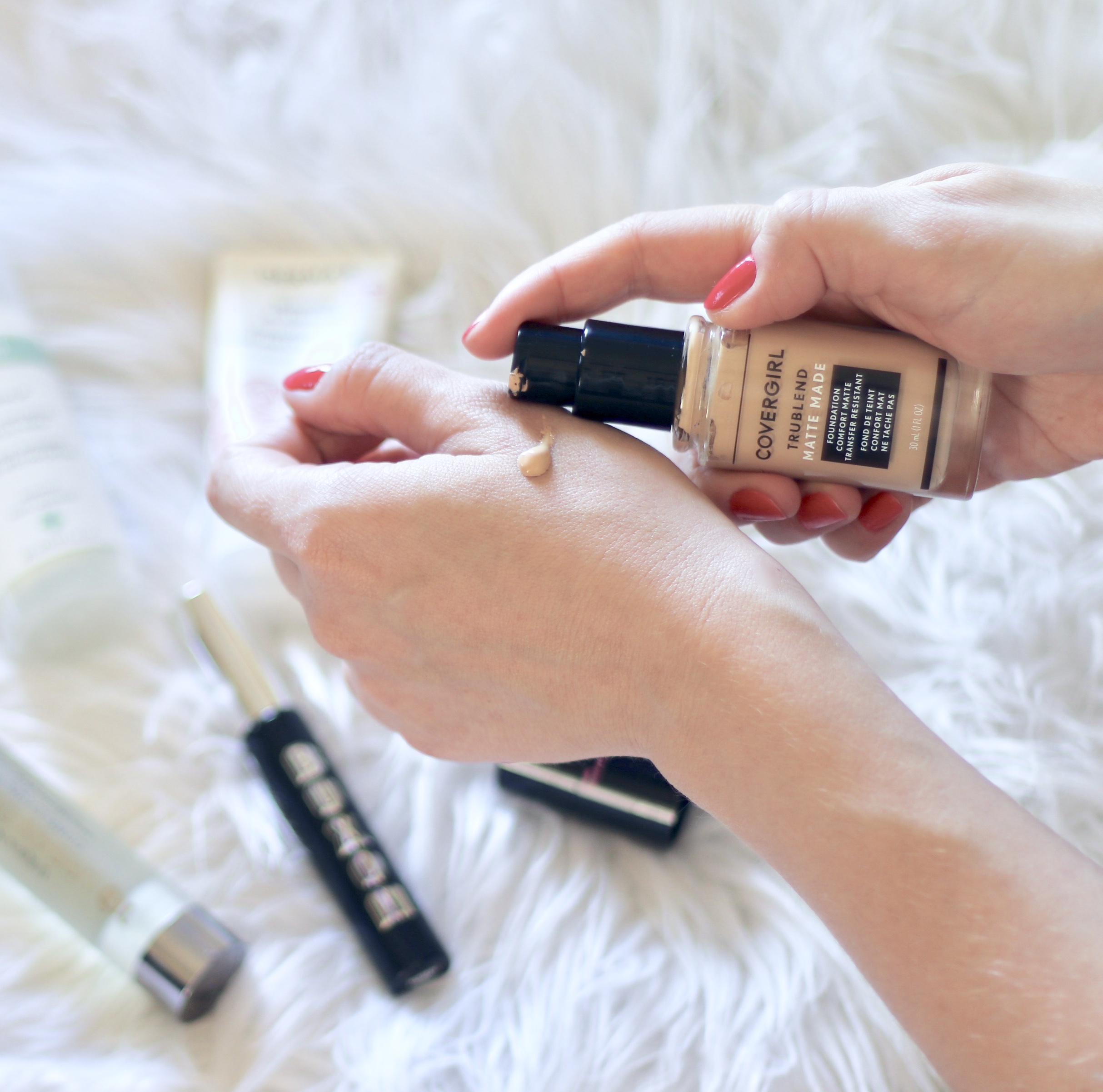 The first big hit for me in July was the COVERGIRL truBlend Matte Made Foundation. I had actually received a box of 40 shades of this foundation a few months ago, and finally got around to giving it a try. Not sure why I waited so long! I did have some trouble finding the correct shade, but once I did I was sold! This foundation is a great medium coverage, and I really love the matte finish. I didn't find it too drying, and really love the natural finish it gives. The shade L80 is the one I wound up sticking with.
I have realized that I pretty much love everything that Dermae makes. They sent over this Rosehip & Almond hand and cuticle cream, which I immediately fell in love with. A few years ago I began trying to phase out all things Bath&Body Works in my life, but had yet to find the perfect travel size hand cream. I really like the scent of this one, and the travel size is perfect to carry around in my purse.
The third beauty hit in July was the Urban Decay Complexion Primer with SPF 30. Another brand that is starting to feel like it can do no wrong. This primer is super lightweight, and dries almost instantly. It doesn't leave behind a sticky residue, and I love that there is added SPF in it. I have been wearing this under my foundation daily, and definitely notice a longer lasting wear throughout the day.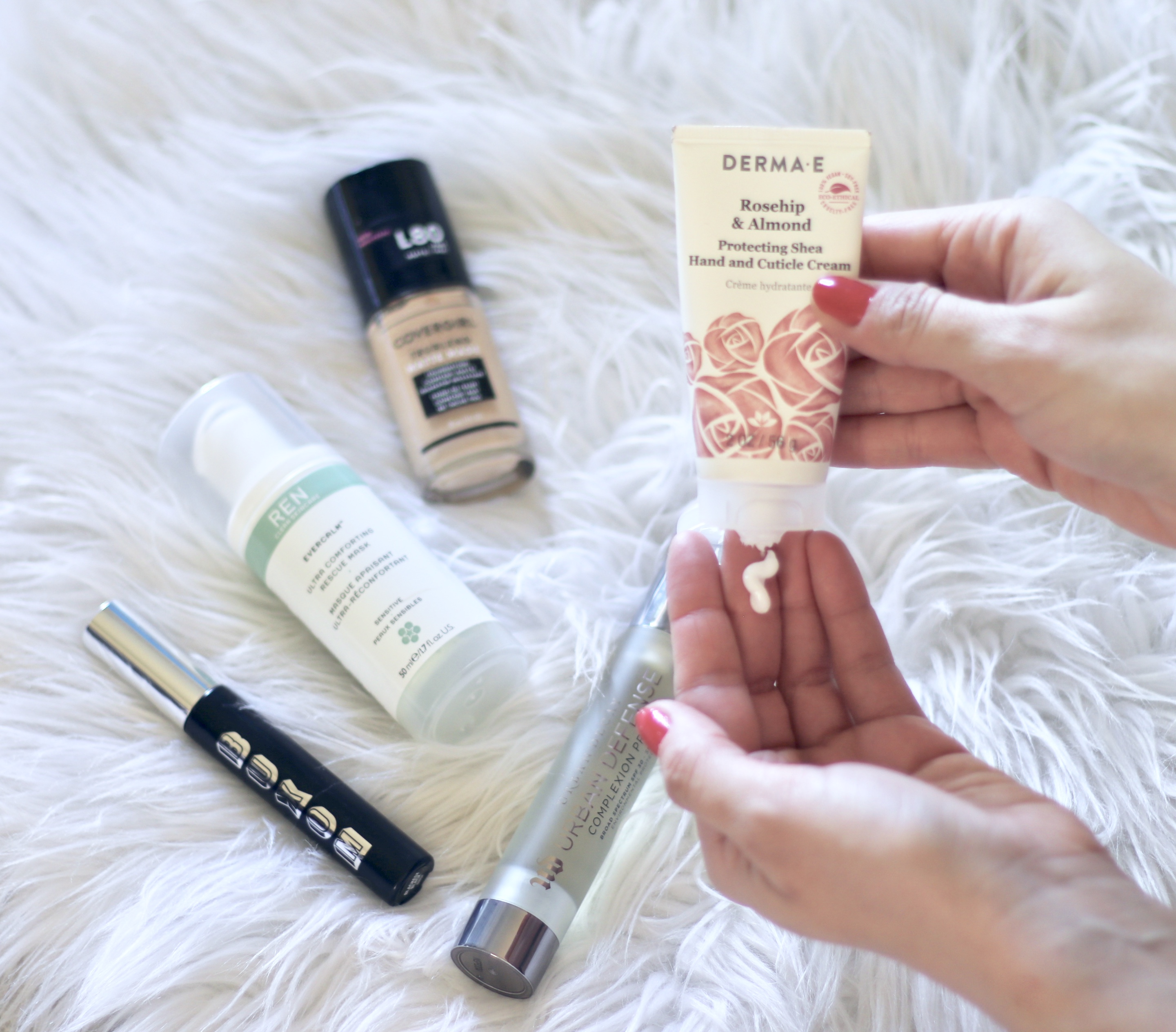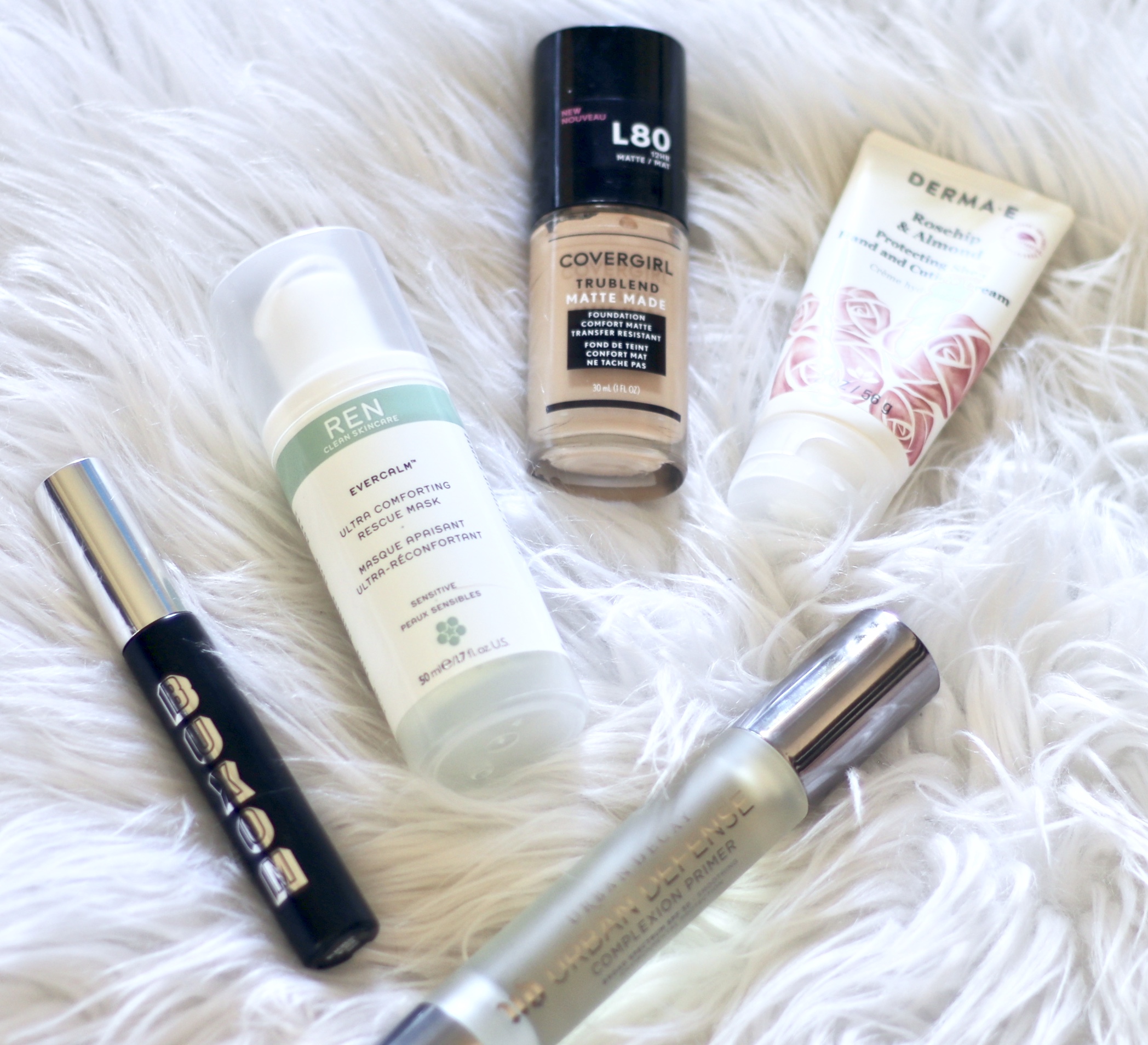 July Beauty Misses: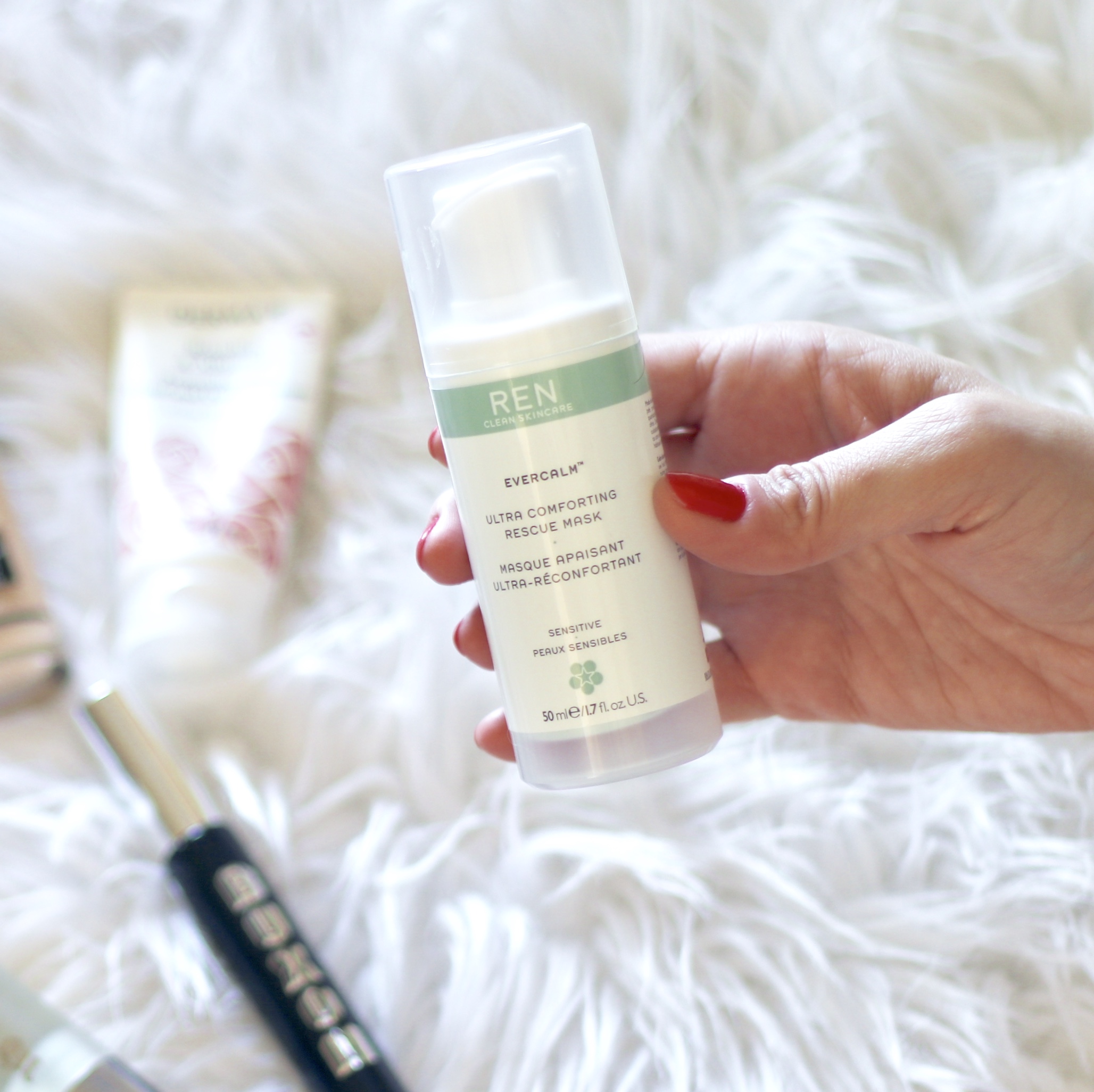 I'm not sure it's fair to call either of these a true miss this month. They weren't total hits for me, which is the only reason the fell into the misses category. First up is the Ren Skincare Evercalm Ultra Comforting Rescue Mask. I have used this mask a few times now, and don't actually notice anything different with my skin. The first time it did feel refreshed, but that was about it. I don't dislike this mask by any means, but was hoping for a bit more with it.
The second miss for me in July was the Buxom Mascara. I had high hopes for this one because I fell in love with the wand as soon as I opened up the package. The first time I used it, I didn't layer it with a primer. As a result, my lashes didn't seem to stand out at all. I figured not using a primer was the problem, so I tried it again a few more times with a primer underneath. Despite the thick brush, it doesn't seem to give my lashes much volume or length. It does, however, help separate my lashes, which I do enjoy. Lately I have been layering it with my Ciate Wonderwand Mascara and it seems to be better in combination with another mascara!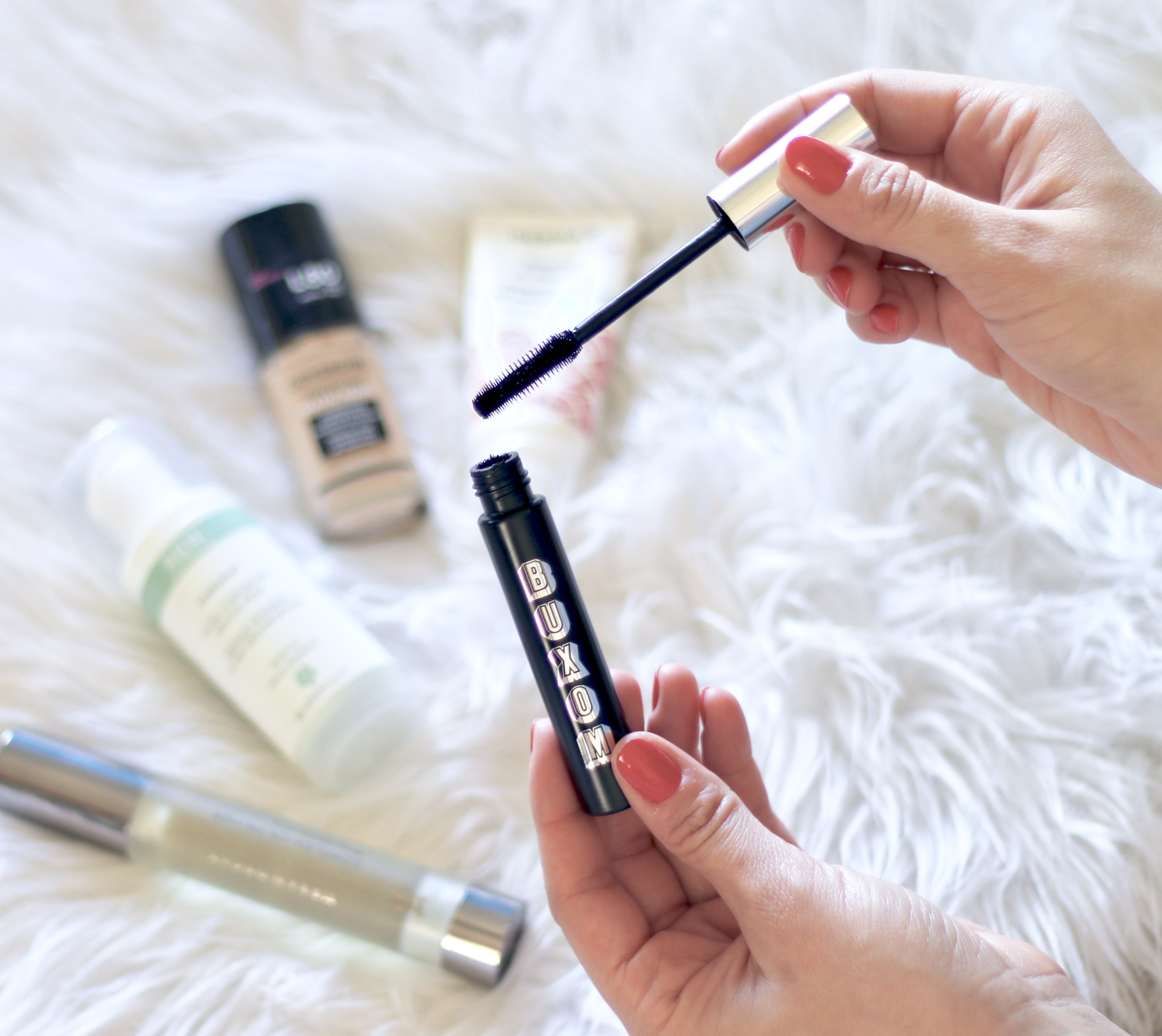 Shop my July Beauty Hits and Misses: