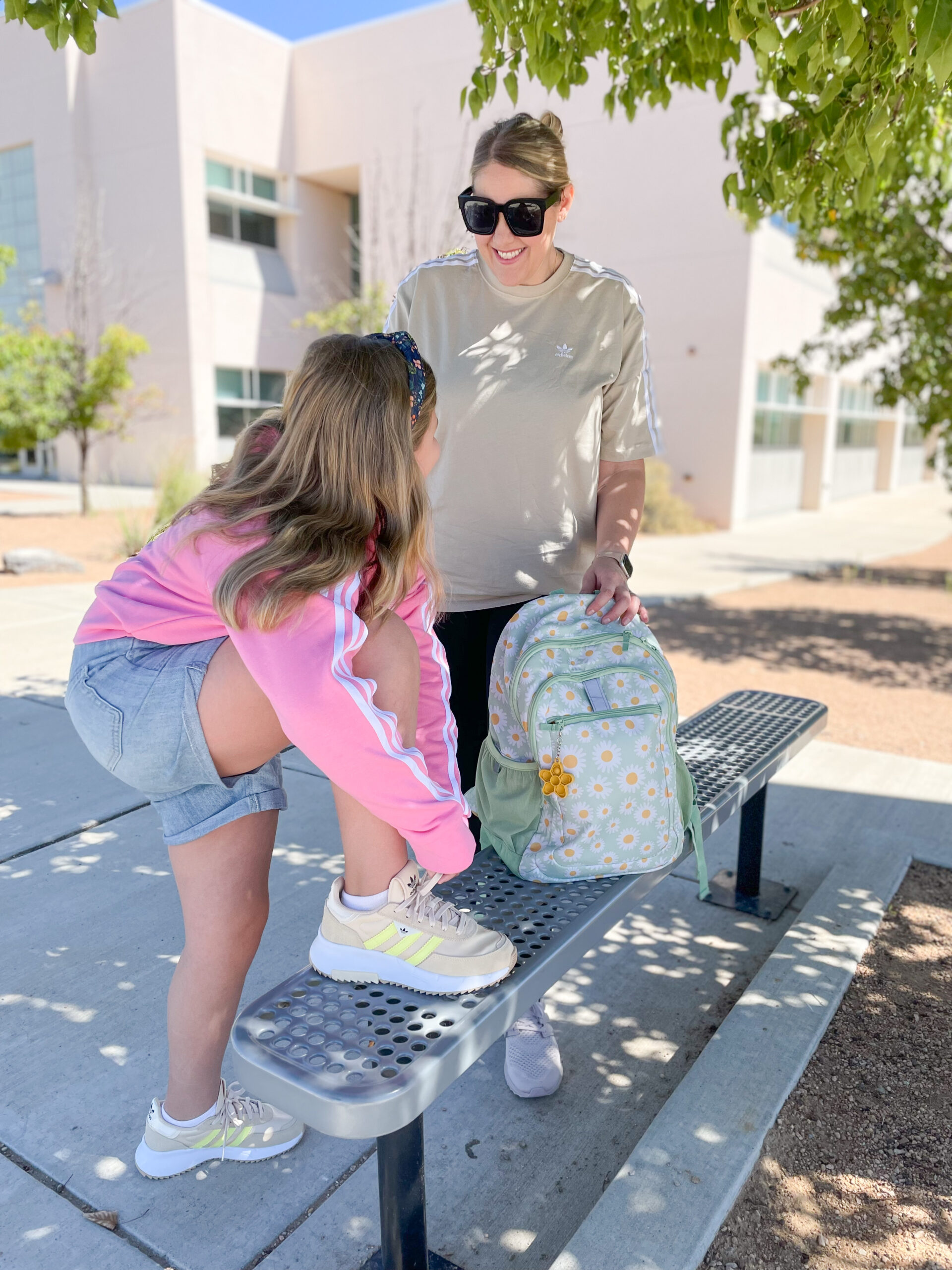 This post is sponsored by adidas. All thoughts are my own.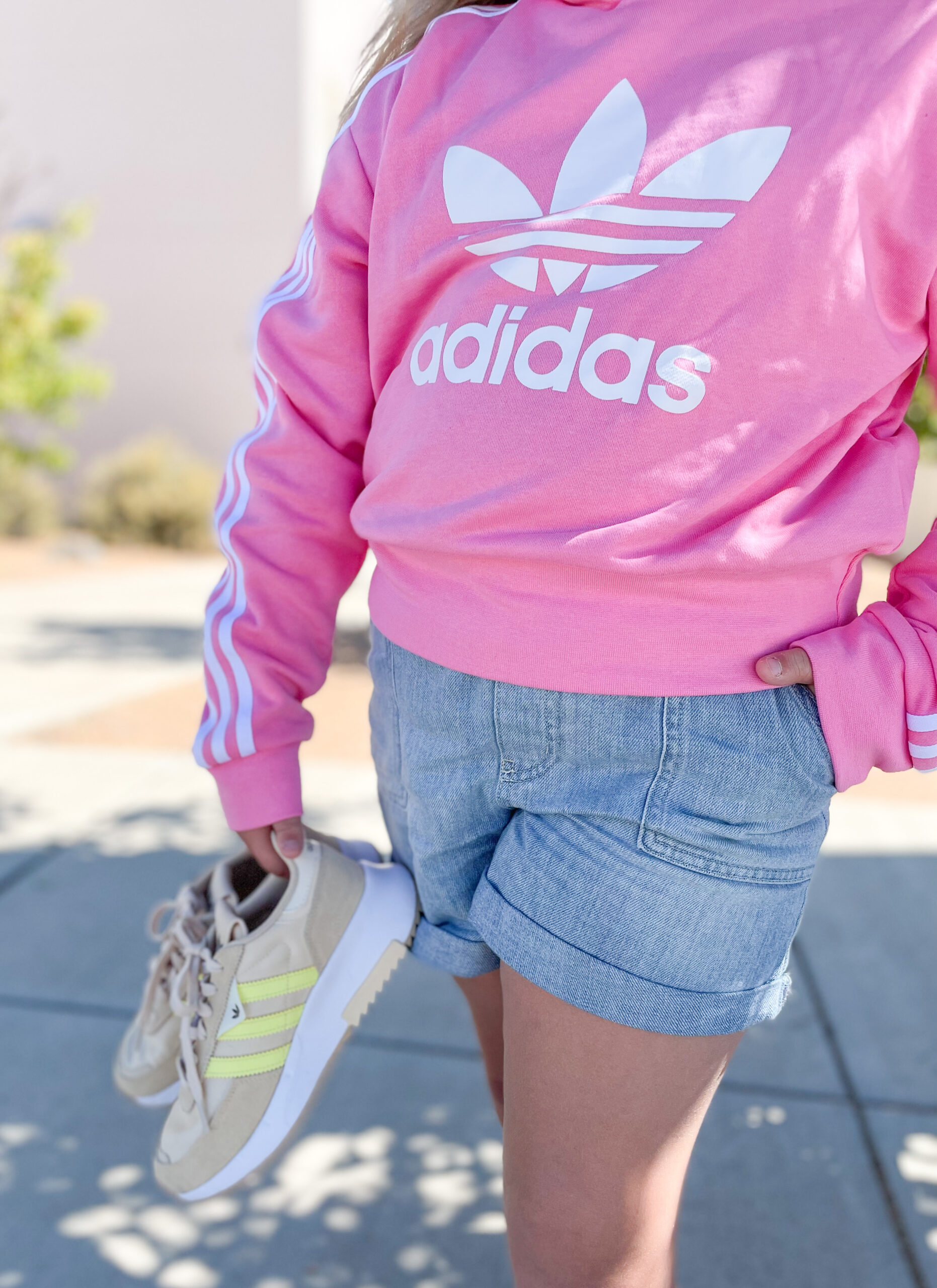 I'm not sure what it's like where you live, but in New Mexico, most schools started back at the beginning of August. This school year actually started earlier than ever! It was definitely hard to start thinking about back to school shopping during the middle of summer. Despite our 90+ degree weather still, back to school clothes needed to be considered and purchased. Today I am sharing a few back to school style ideas with adidas that are perfect no matter your child's age or grade!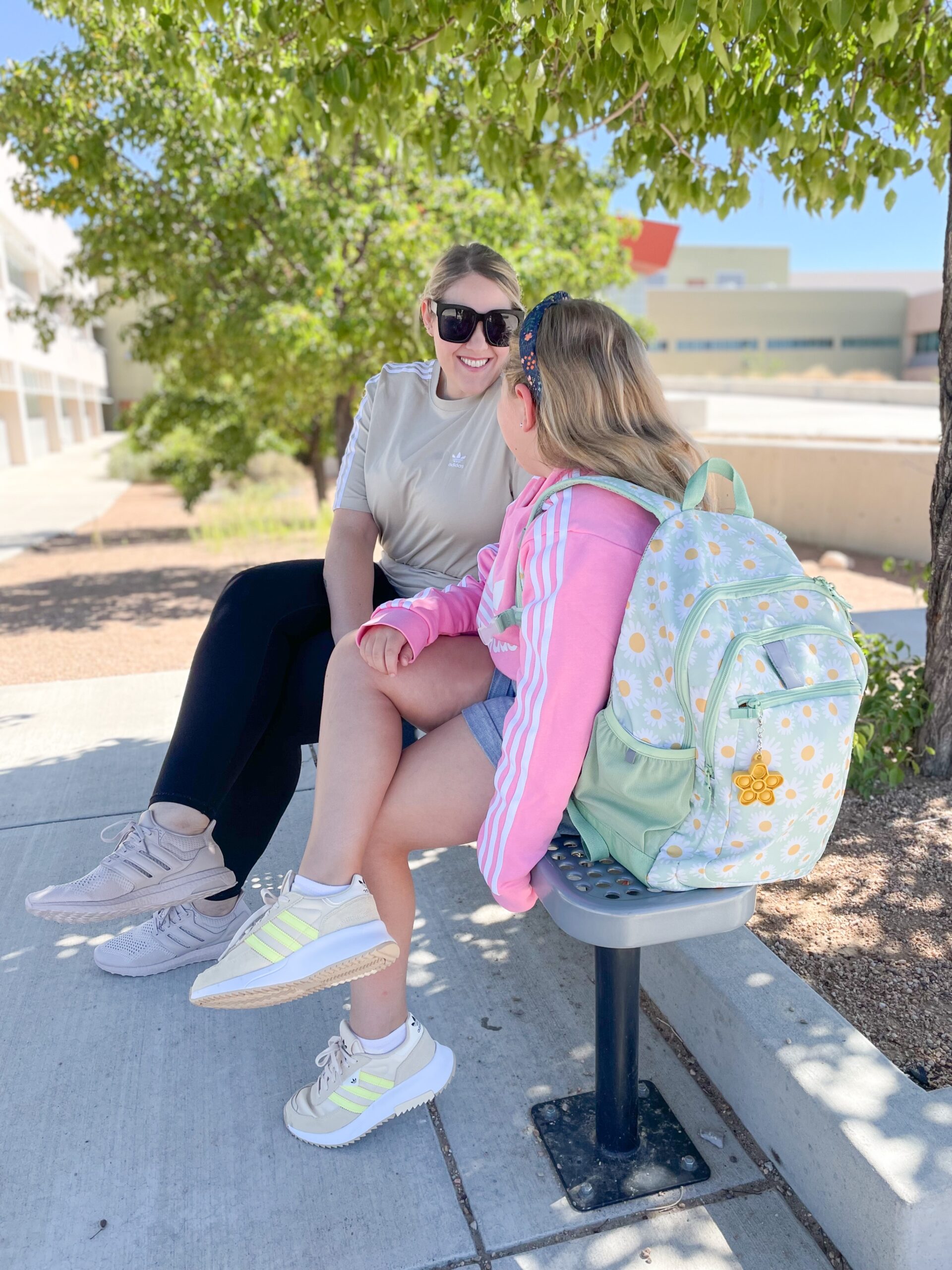 Back to School Style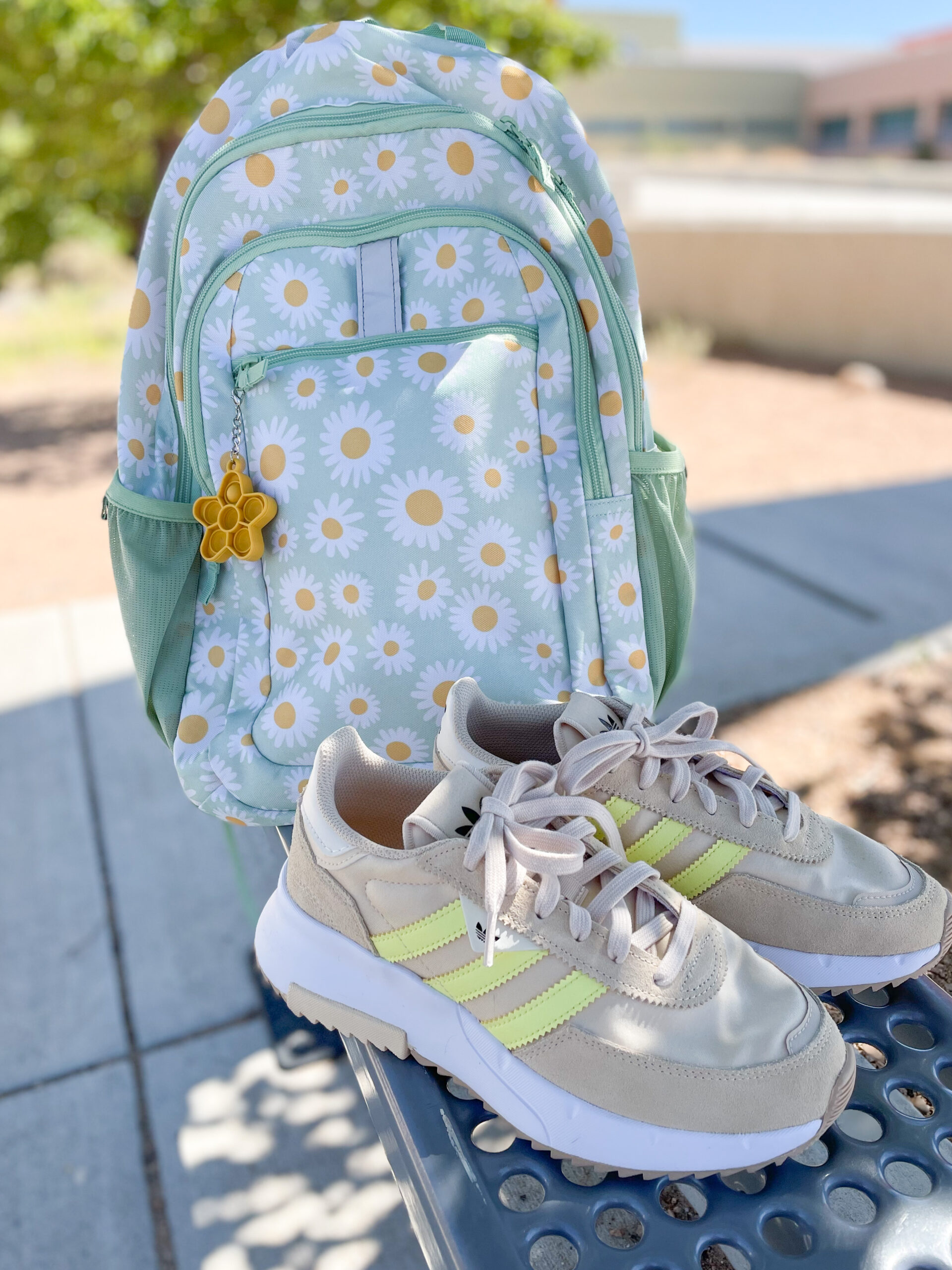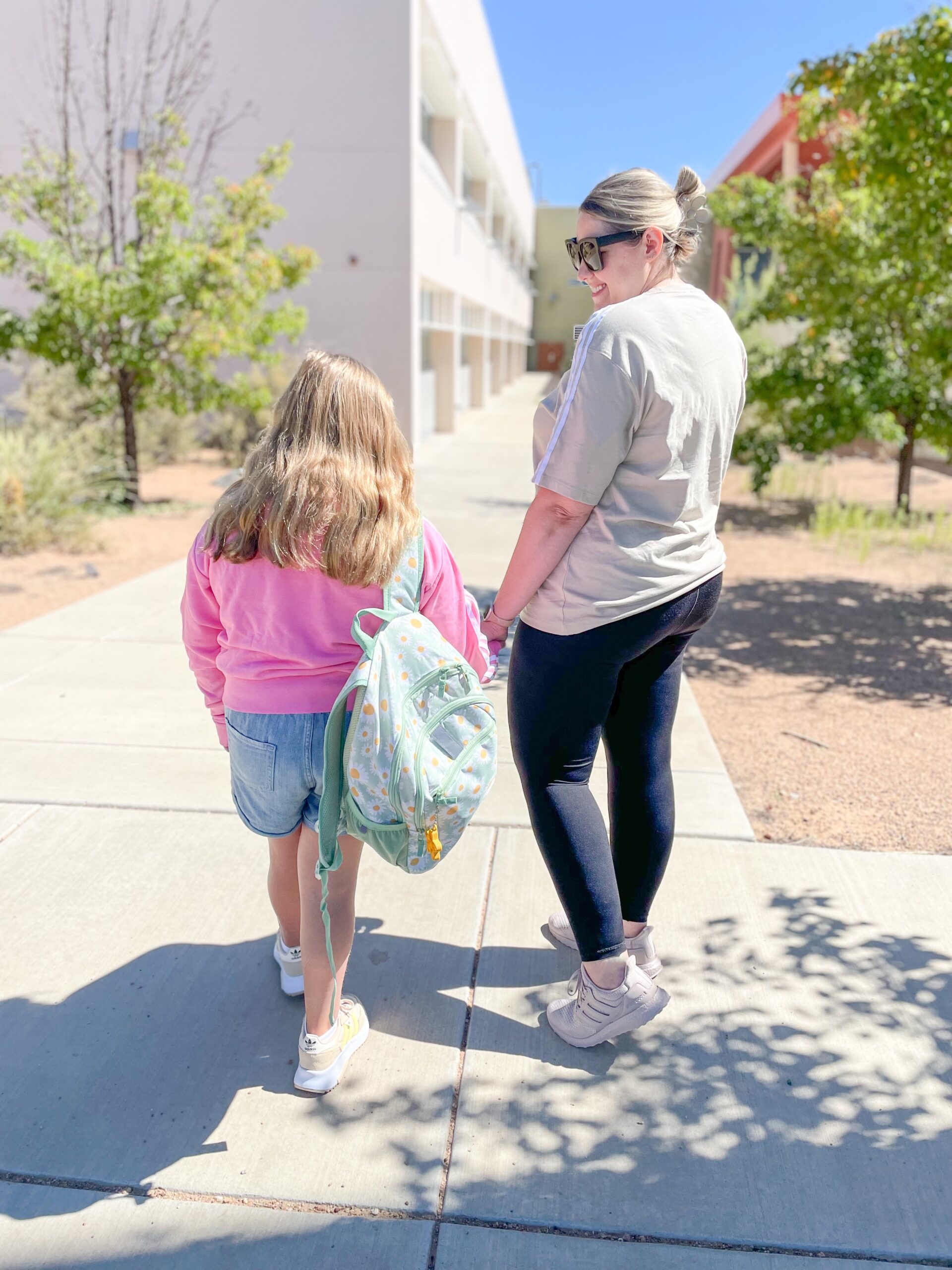 When shopping for back to school clothes, I always lean toward items that can be worn regardless of the temperature or season. You can never go wrong with a cute pair of athletic shoes! A neutral pair is always my go-to, as they seem to get the most wear and coordinate with most outfits. While white sneakers are still very on trend, they are not very practical for (my) kids. I love the look of a tan sneaker, and they are much easier to keep clean throughout the year.
We are BIG fans of hoodies and sweatshirts in our house, and pretty much wear them throughout the year. They're great to throw on in the cooler mornings when layered with a tee shirt and your bottoms of choice. Harper is 8 now, and is very into the cropped and oversized look. This hoodie feels very age appropriate, while also looking super cute and stylish.
While I am most definitely not going back to school, I couldn't pass up an opportunity to throw on a back to school shirt and back to school shoes to celebrate this time of year with my daughter. I am thankful that Harper still loves to coordinate with me, even as she's getting older. You all probably know by now that my love for Ultraboost sneakers runs deep, and I am absolutely obsessed with this tan pair!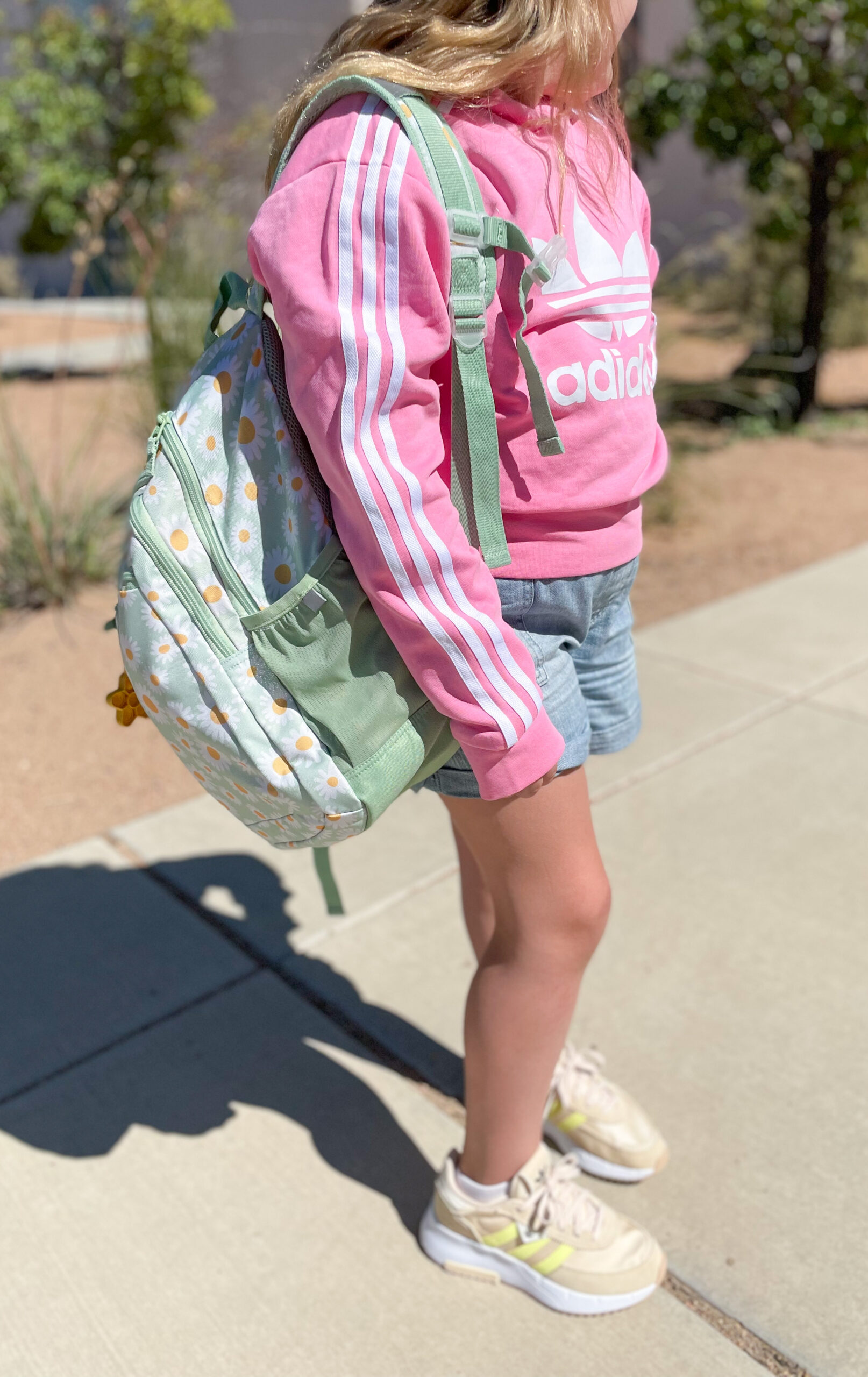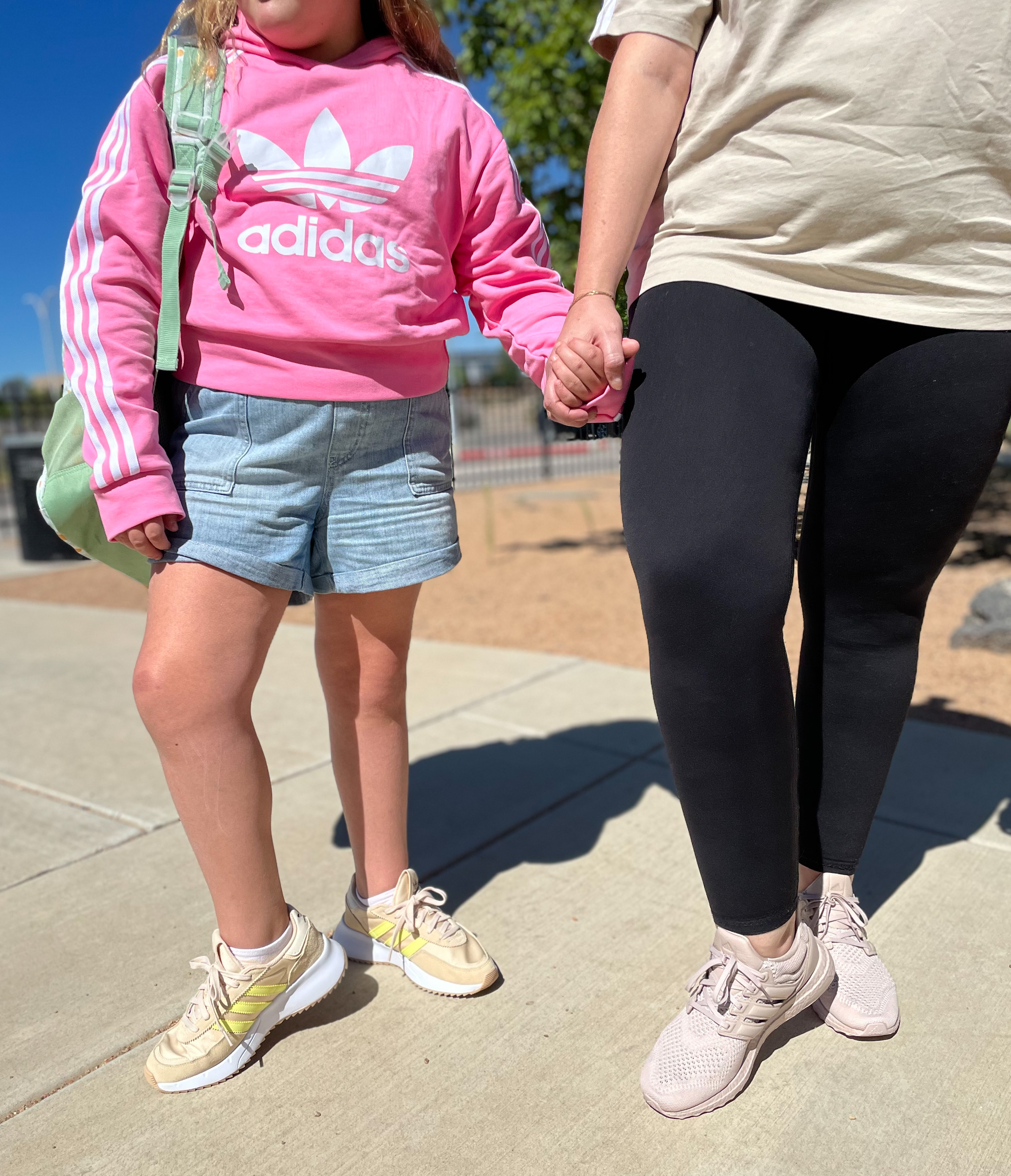 What are some of your kids back to school style must haves?