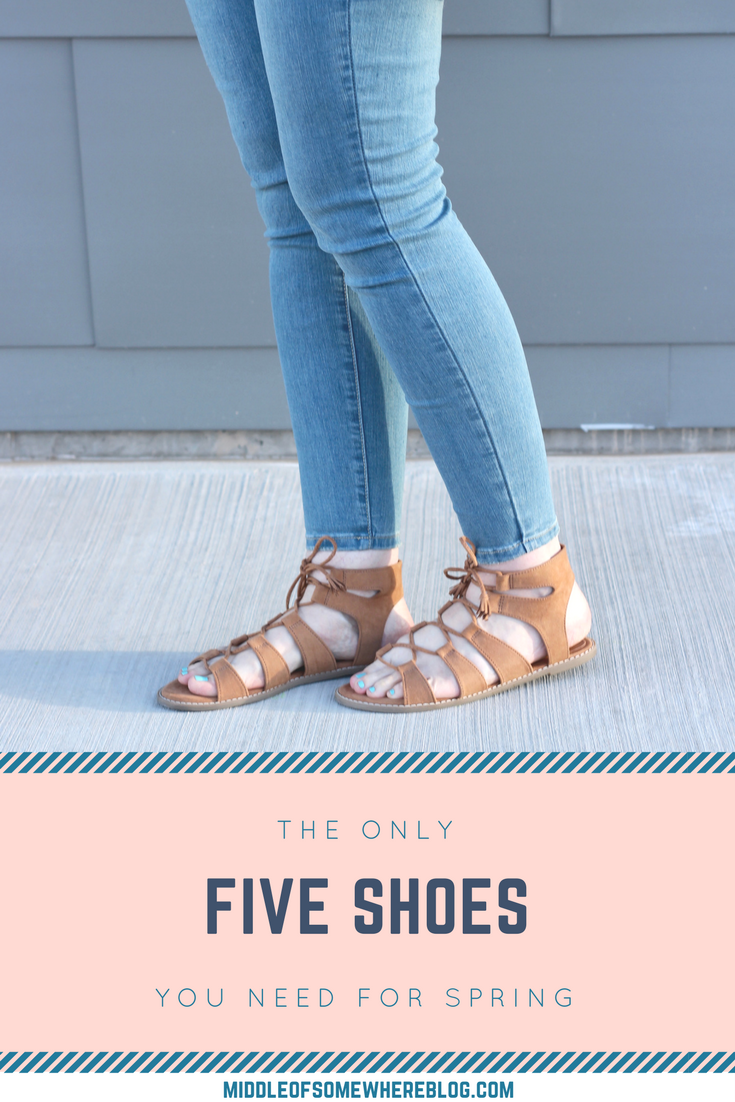 When it comes to spring shoes, there seems to be so many cute options available that it often feels overwhelming. By far my favorite season to buy shoes for is spring. During the summer I tend to wear mostly flat sandals because it feels too hot to wear anything else. Spring is ideal because the temperatures are perfectly warm for sandals, yet I'm still able to wear closed toe shoes when I want. I usually try to limit how many new pairs I invest in, and almost always find myself gravitating toward similar styles each year. I've narrowed down the top styles that every woman should I have in her closet, so be sure to read along to discover the only 5 shoes you need for spring.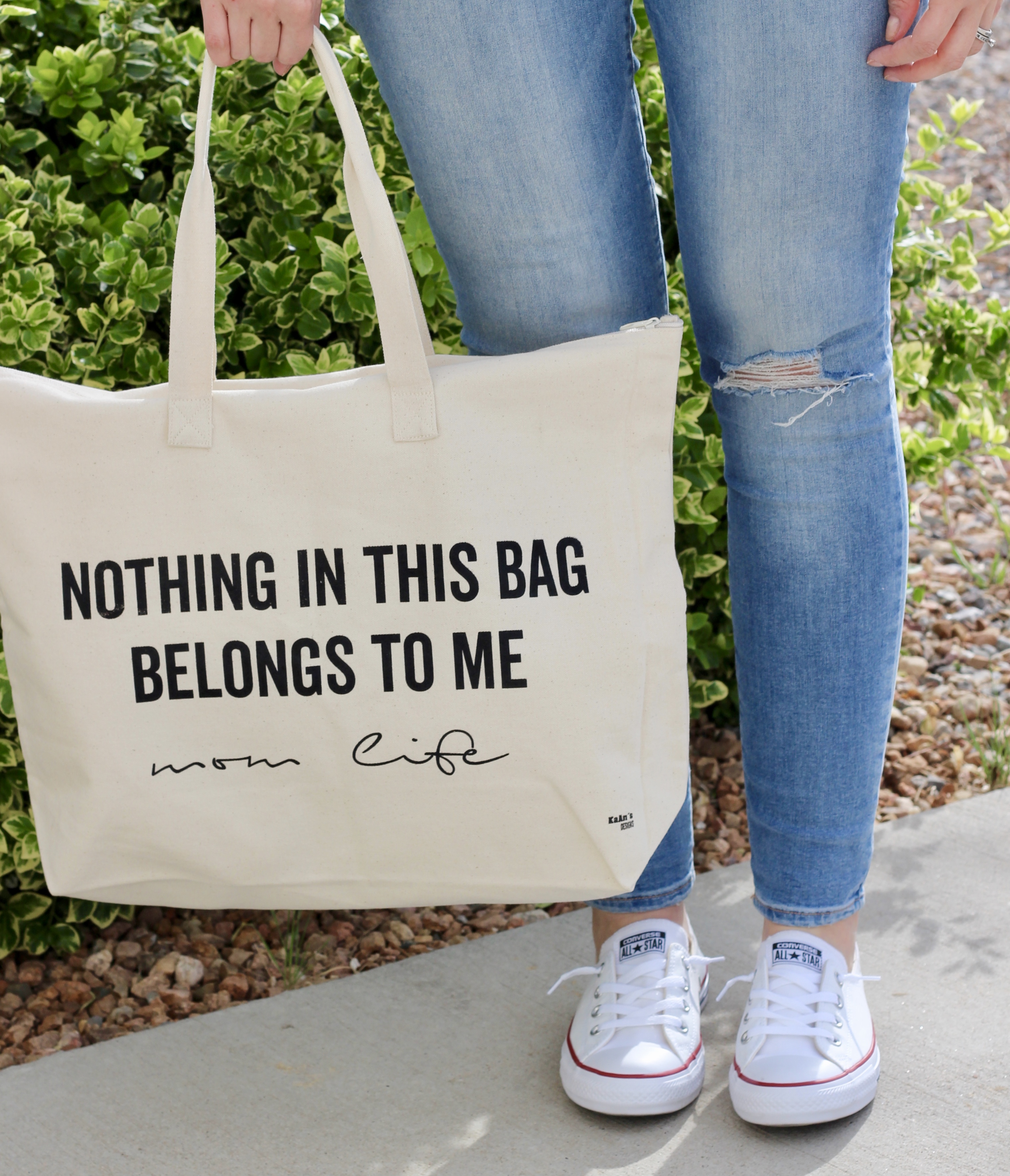 White Converse – I have been dying for a pair of white Converse for ages. I recently picked up the toddler version for Harper, and knew I had to get a matching pair. You guys know I am all about twinning, and this is no exception! I have often heard that people find Converse to be uncomfortable, but I have found the opposite to be true. Converse are especially perfect for all my fellow mamas out there when most of your day is spent chasing after a toddler! Let's be honest, they won't be fun to keep clean, but sometimes that's the price you have to pay for cute shoes right?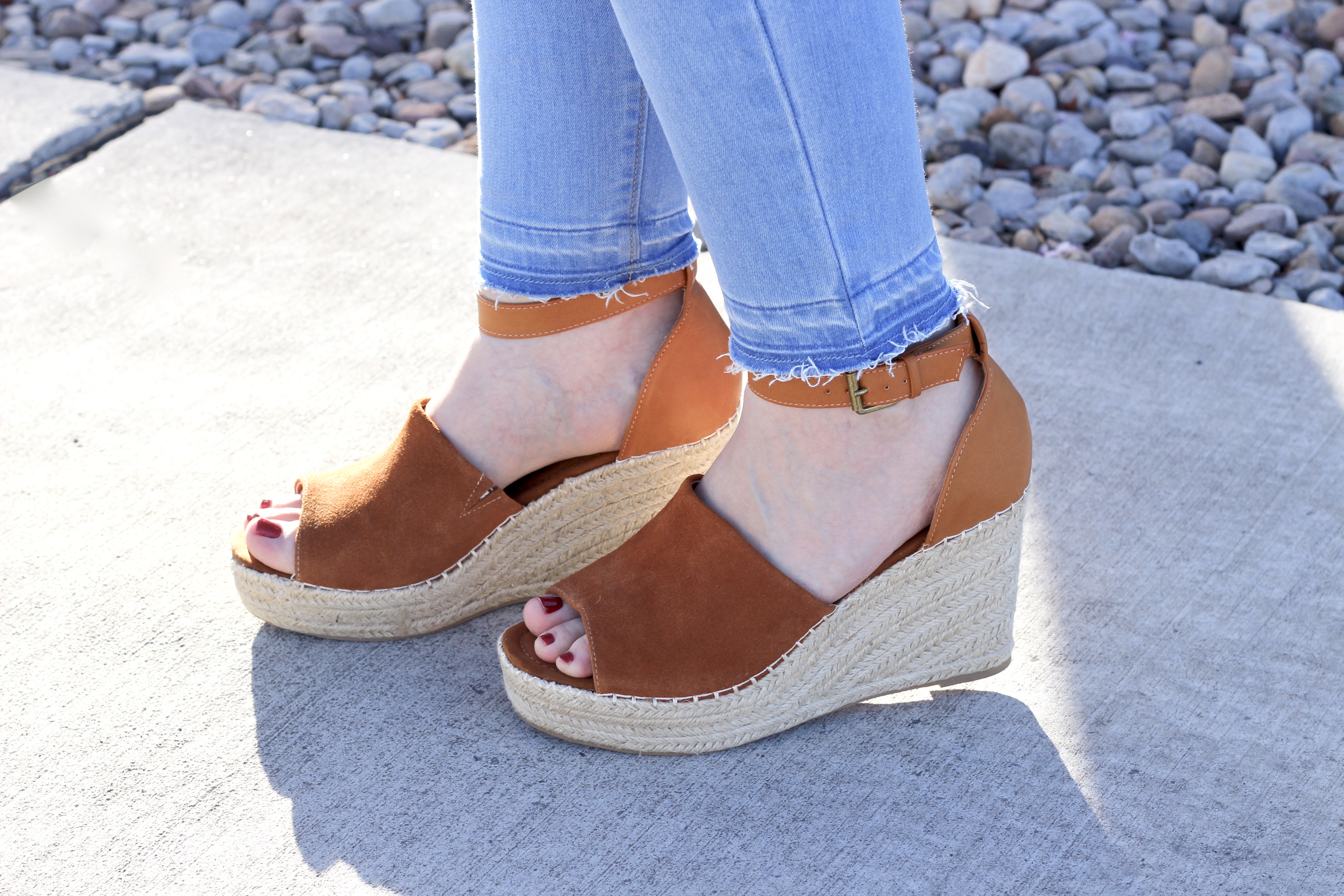 2. Espadrille Wedges – I know you've probably seen this pair of wedges all over the internet, and there is actually a really good reason for that. These Marc Fisher dupes are incredibly comfortable and can be best described as the most affordable wedges I've ever found! They come in 3 colors, including the cognac version I shared above, and are less than $60! I find them to be really comfortable and easy to walk in, which can sometimes be difficult when looking for the perfect pair of wedges.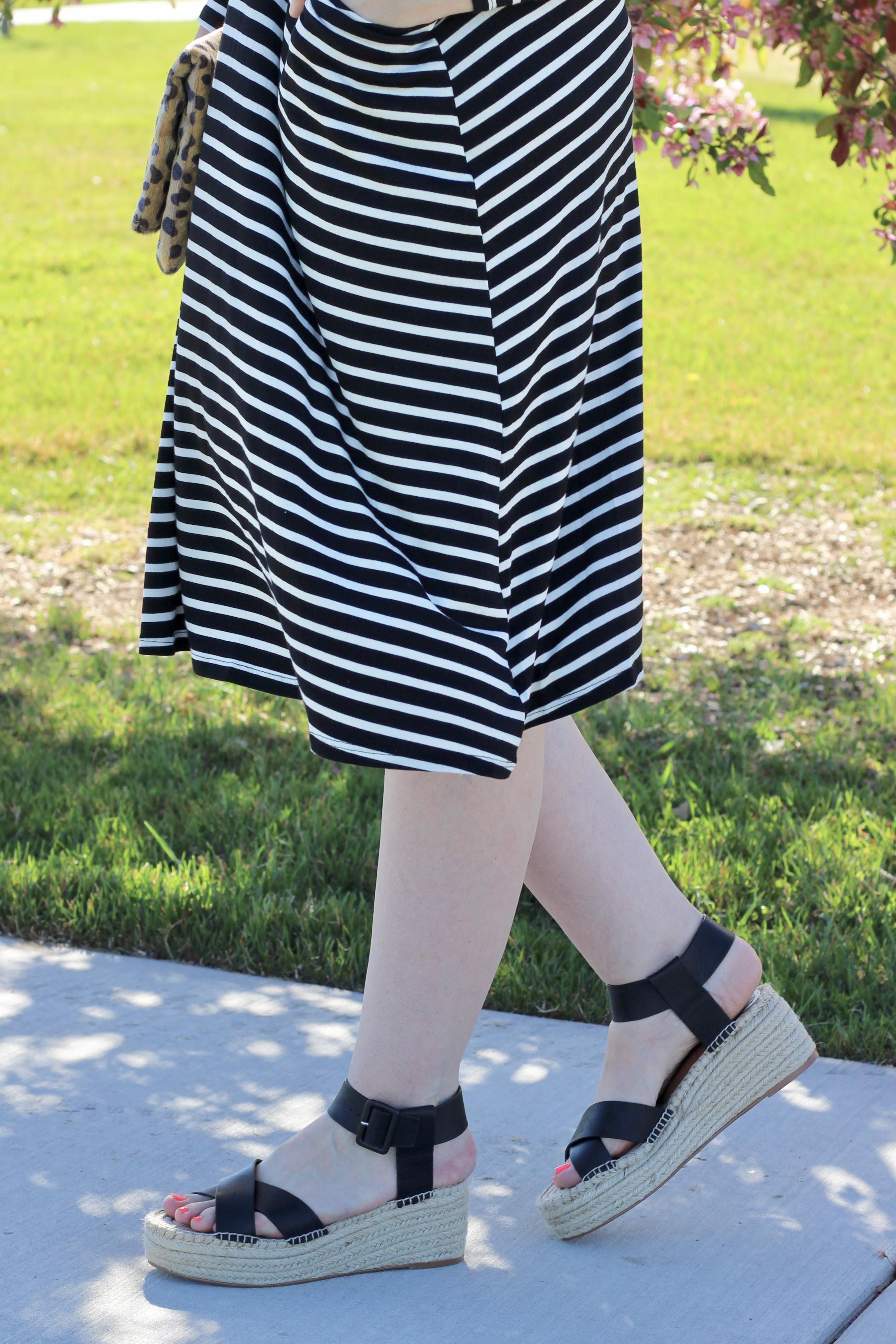 3. Flatform Sandals – I'm not kidding when I say I wear these sandals at least 3-4 times a week. When it comes to sandals, I tend to stick with flat pairs since I don't really need any extra height. I saw this flatform pair on some of my favorite bloggers last summer, and was sad when I missed out on them. As soon as I saw that they were available again this year, I knew I had to snag a pair. They are selling out fast again, so be sure to grab a pair for yourself before they're gone!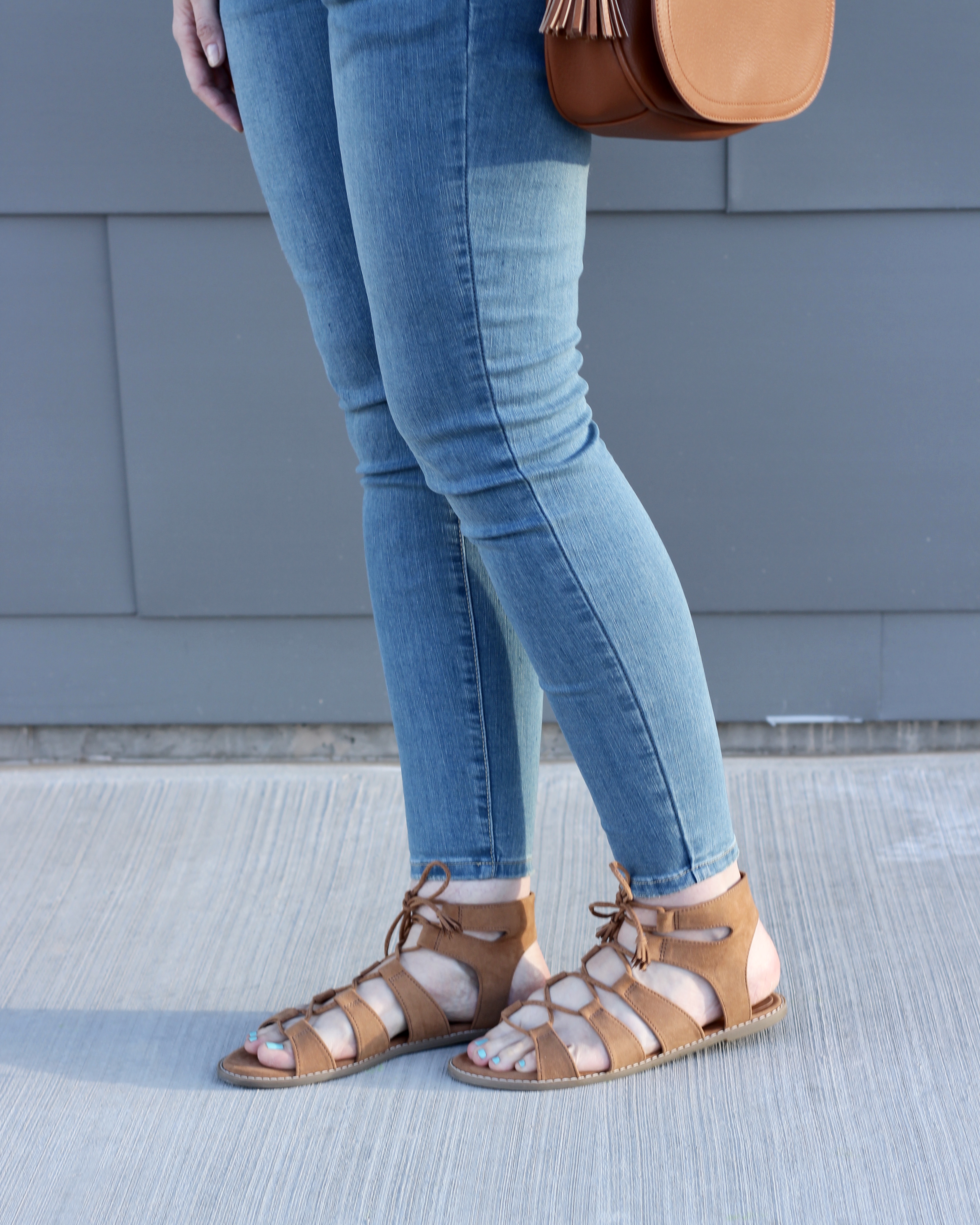 4. Lace Up Gladiator Sandals – I bought my first pair of these lace up gladiator sandals last summer, and was so excited to see that they were available again this year. The exact pair that I'm wearing is less than $30, and even sometimes on sale for under $20! There are 6 total colors available, making them the perfect sandal to wear with any outfit.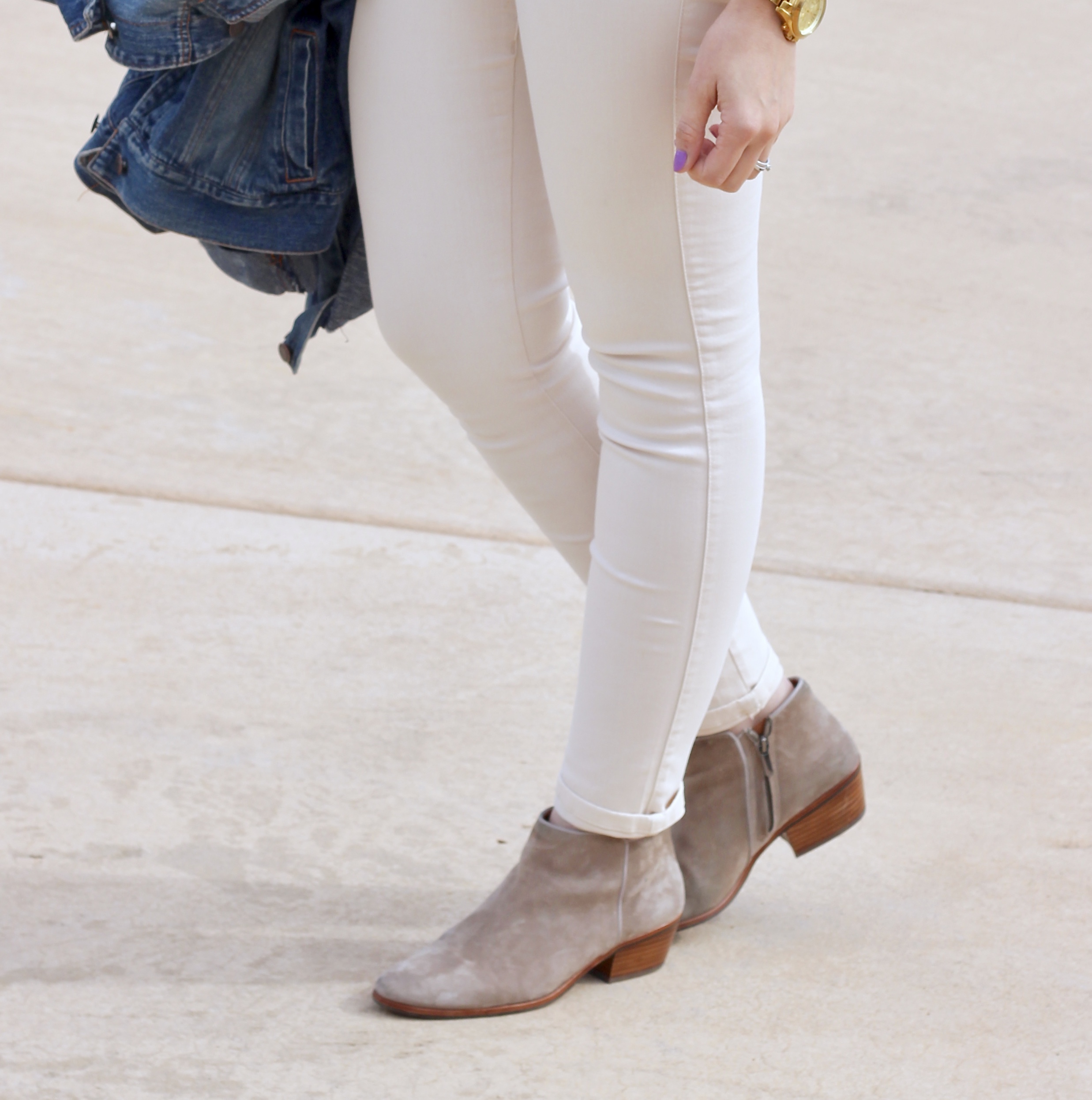 5. Ankle Boots – My love for ankle boots has definitely grown over the years. I used to stray away from them in the warmer months, however they really are perfect no matter what season it is. They are perfect to pair with anything from jeans to dresses, and everything in between. I am also a huge fan of the perforated boot trend, and think they look so cute with dresses and shorts for spring!

What are your favorite shoes for spring?