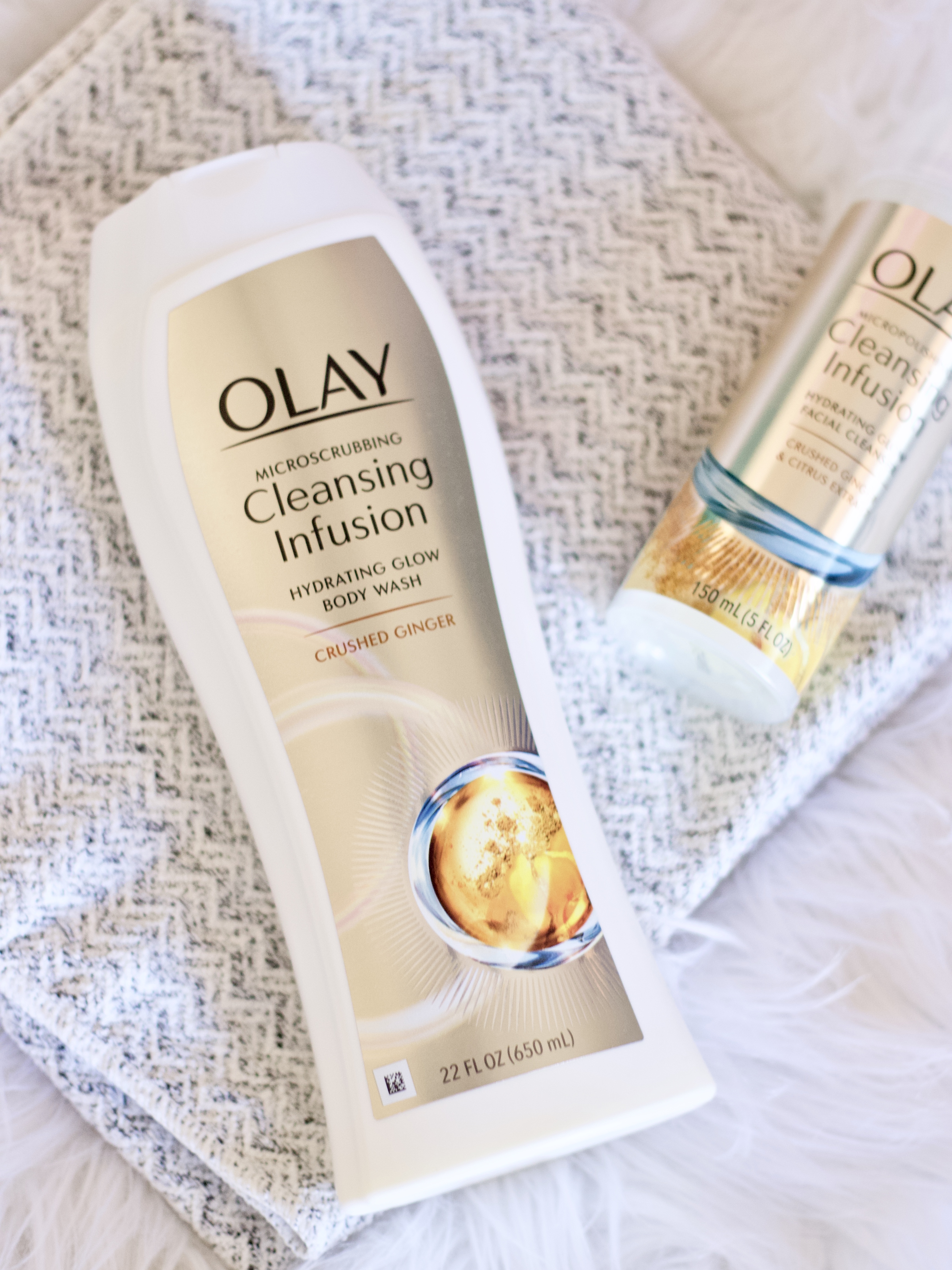 This post is sponsored by Olay. All thoughts and opinions are my own.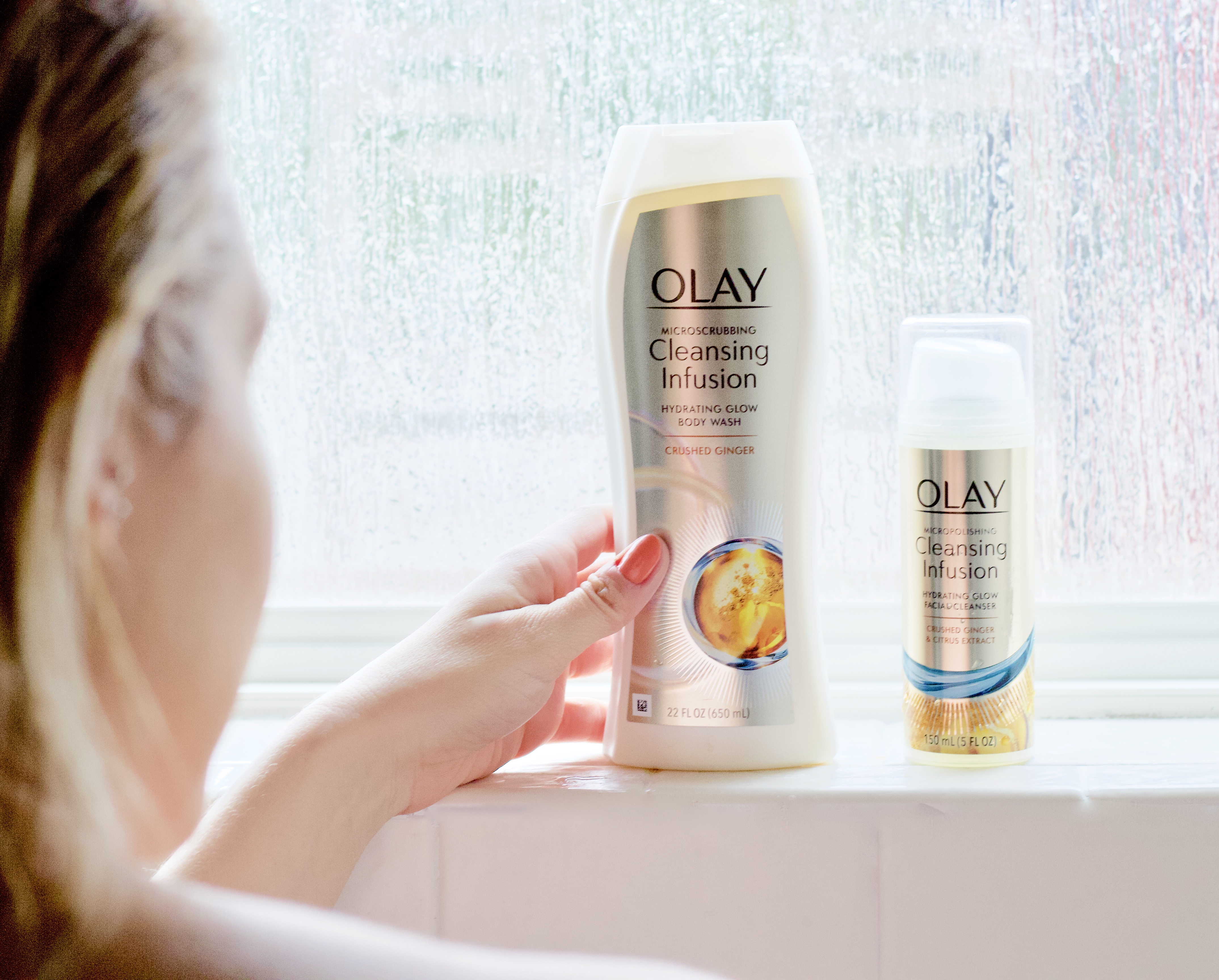 Glowing skin for spring always a goal of mine. Springtime for me usually means ditching my heavy layers and showing a little more skin in my favorite tank tops and dresses. Since spring is right around the corner, I've started to re-evaluate what I'm putting into and onto my body. The dry climate I live in always takes a toll on my skin, so I love to try to find body and facial care products that are both exfoliating and hydrating. I recently had the chance to try Olay Cleansing Infusions, and I've found that these products do just that!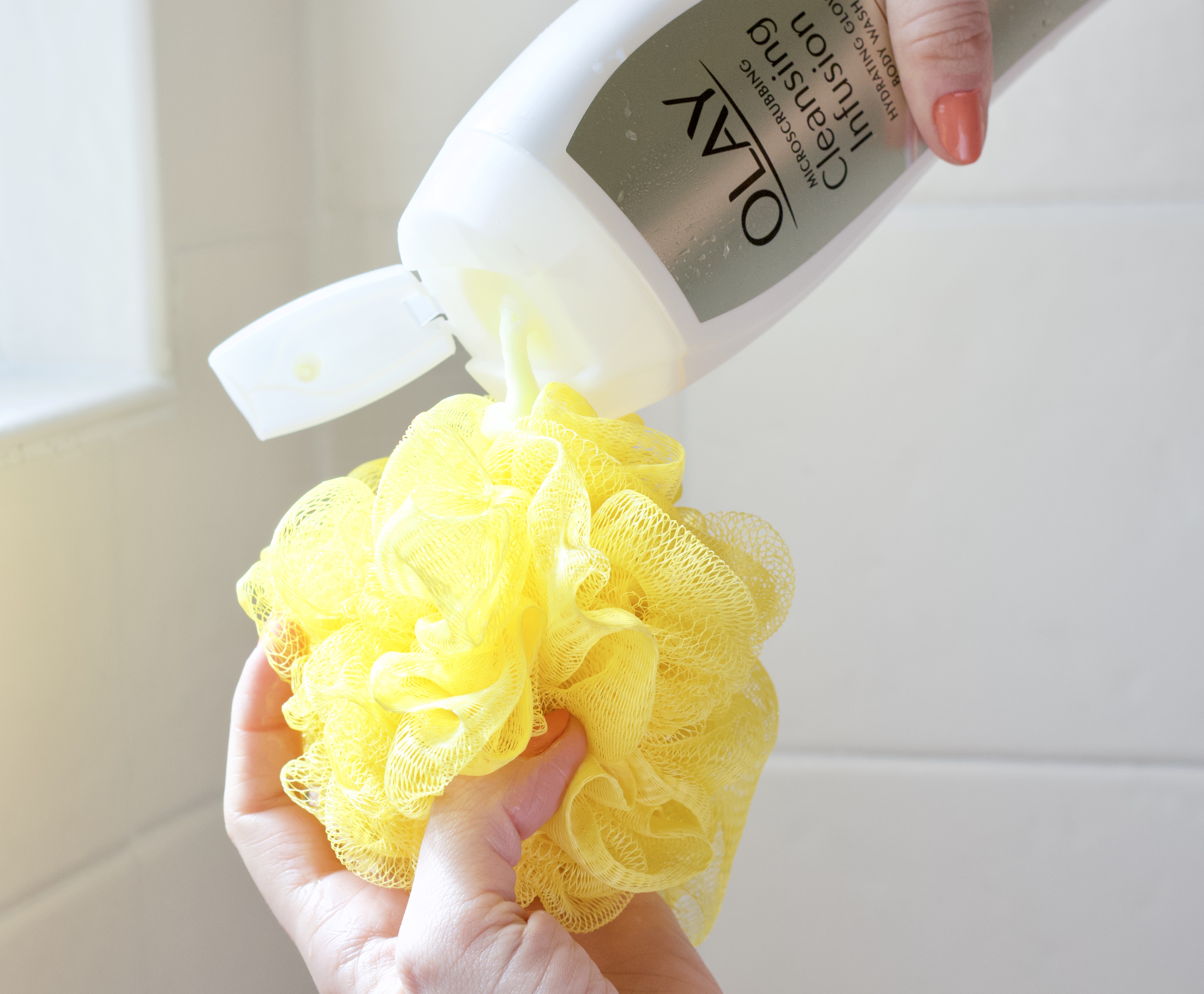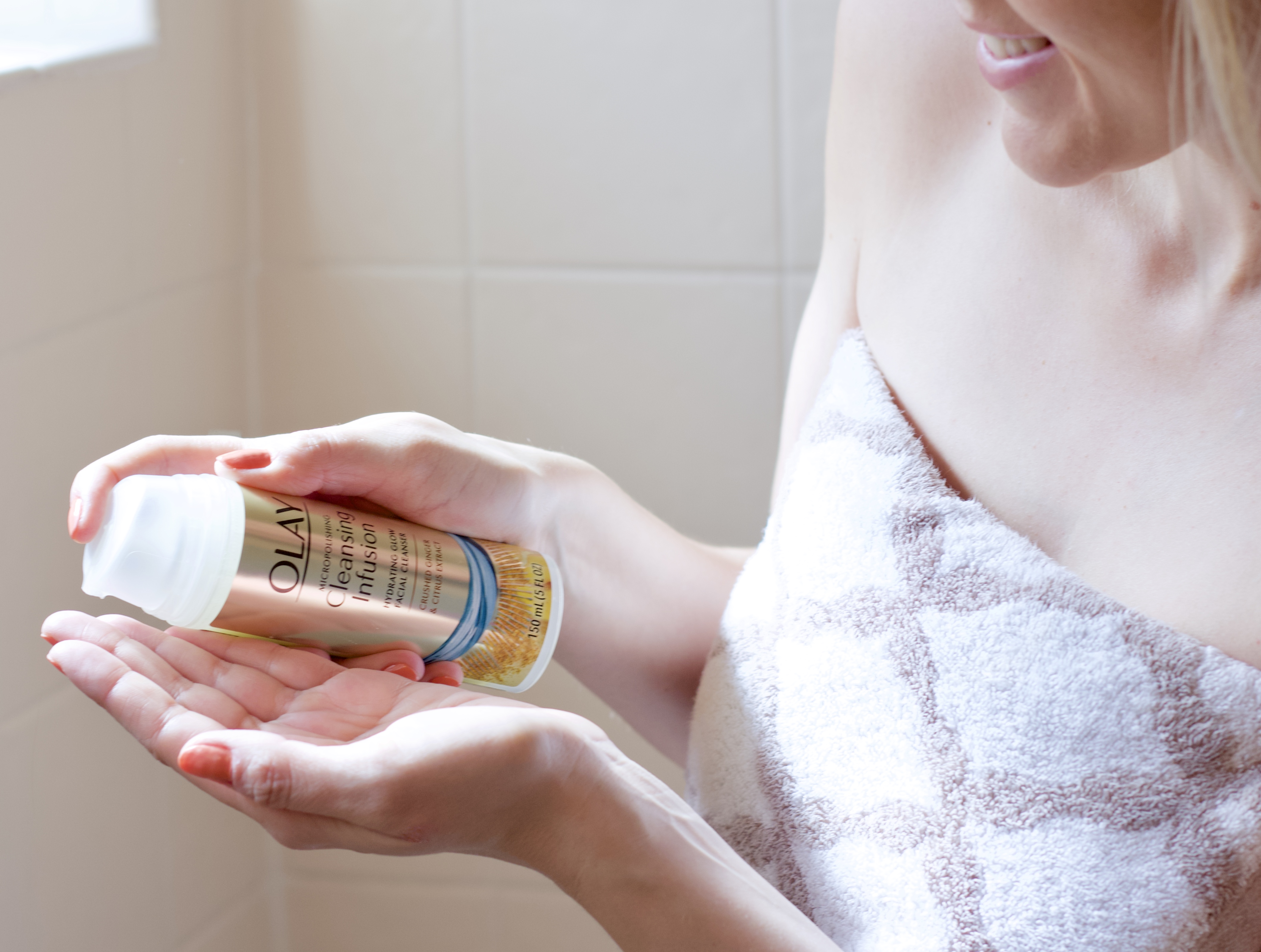 Get Glowing Skin for Spring
If you follow along on Instagram, you may know that I try hard to eat pretty clean. When Harper was about a year old, I realized it was time to 'adult' a little more and improve my diet. Toward the end of last year I started to get into some bad habits. This year I am really trying to focus on consistently eating healthier. When I eat more whole foods, I immediately notice a huge difference in my skin. I also started taking collagen peptides a few months ago. They have drastically improved the texture of my skin! I truly believe that healthy skin starts from the inside, however it's equally as important for me to focus on what I am putting on the outside as well.
This is where Olay Cleansing Infusions have come into play. Not only am I trying to #GlowUp from the inside, but I'm making sure I'm using products that are as hydrating as possible. In just a few uses of the Cleansing Infusion body wash and facial cleanser, my skin looks more polished. My body feels like it has a natural glow, thanks to the lightly exfoliating nature of the micro-scrubbing body wash. The Crushed Ginger and Citrus scent is so fresh and invigorating, perfect for any spring morning! There is also a Deep Sea Kelp scent that gives an amazing lather.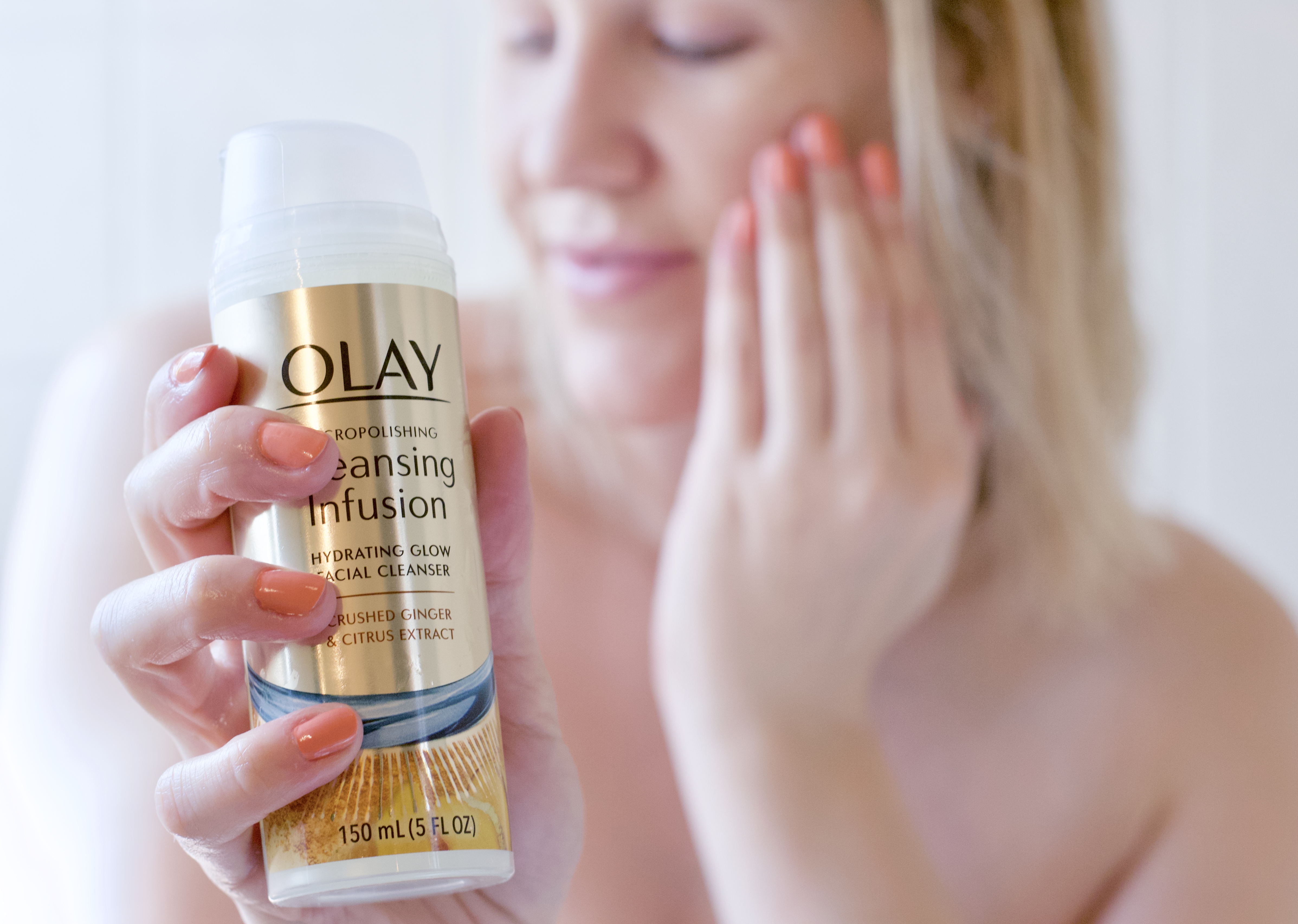 I definitely plan to continue to incorporate Olay Cleansing Infusions into my daily routine. I'm also looking forward to checking in in a few weeks on social media to let you know what I think. Be sure to follow along on Instagram and Facebook so you don't miss a post!
This is a sponsored conversation written by me on behalf of Olay. The opinions and text are all mine.