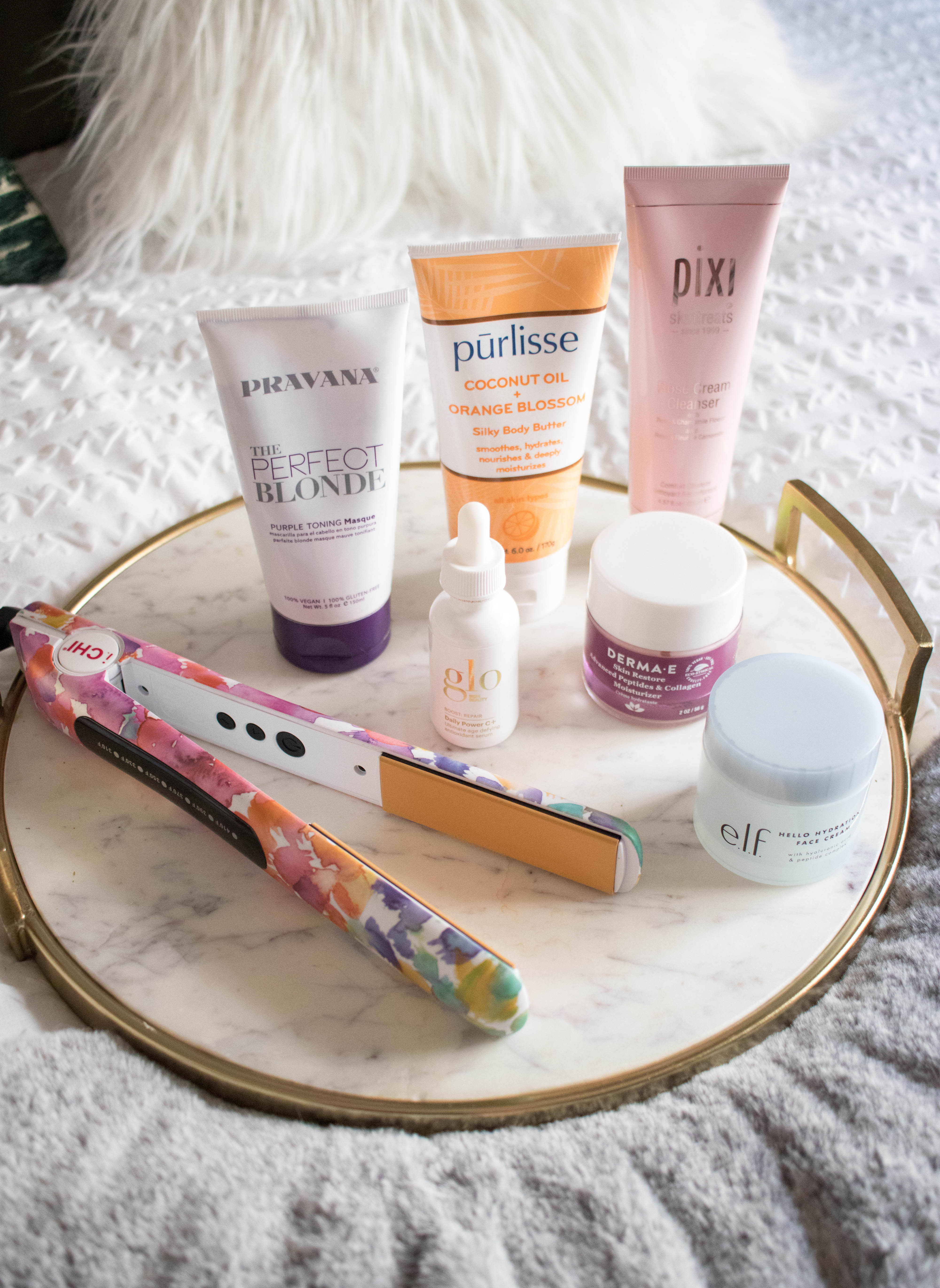 Well hello there! Things have been a bit slow around here, but I am excited because I have a lot of fun posts coming your way in the next few weeks. I am so excited to bring back my beauty hits and misses today! I didn't post one in February because pregnancy exhaustion is so real guys! I honestly did not have the energy, so I figured I'd combine the last 2 months. Today I am bringing you some products I tried in both February and March, and most of them were hits!
February and March Beauty Hits: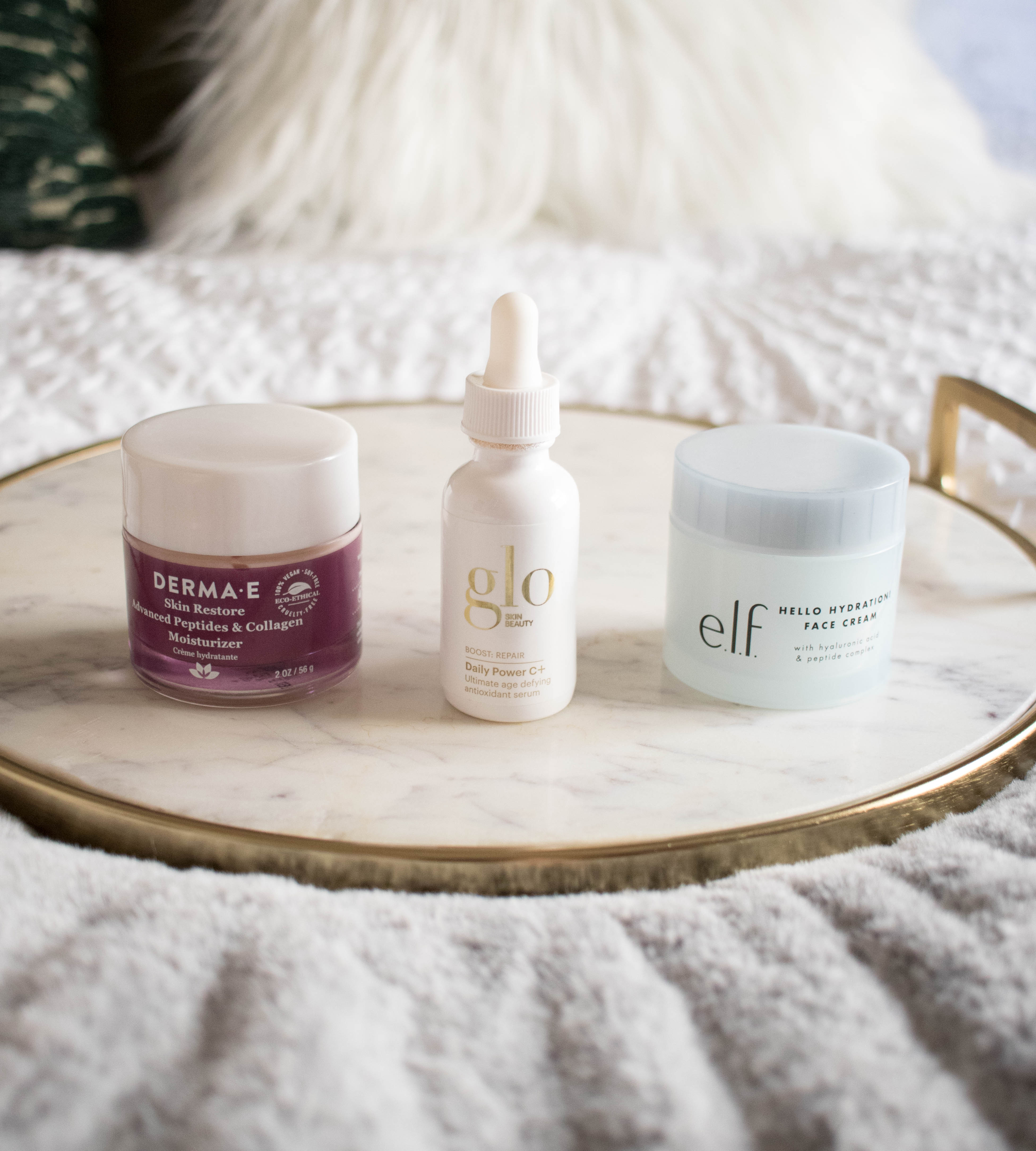 The first product I am excited to finally have jumped on the bandwagon for is the Chi Paint Party Flat Iron (c/o). I have never owned one because #straighthairproblems, but had always wanted to try one to curl my hair. I'm so glad I finally did! It helps create the most beautiful waves that stayed in tact all day long. This exact iron is currently on sale for under $80, which is such a great deal if you're looking for a new straighter!
I have been trying out two new nighttime moisturizers, and have fallen in love with both. First is the E.l.f. Hello Hydration cream (c/o), which happens to be only $12. At this price this moisturizer is an absolute must have! It feels so silky, and is absorbed into the skin quickly. I have also been loving the DermaE Advanced Peptides & Collagen Moisturizer (c/o). This one has stronger scent to it, but is equally as moisturizing and luxurious feeling.
If you're looking for a good body moisturizer, the Purlisse Coconut Oil + Orange Blossom Body Butter (c/o) smells and feels like a dream. If you like the scent of creamsicles, you'll love this! I have been using it every day, and have even been using it as a belly moisturizer for the bump. The last hit is the Glo Skin Beauty Power C Serum (c/o). I have been using this every morning after I get out of the shower. This product is definitely a splurge, but has made my skin feel so much brighter. I have also noticed some of my dark spots/acne scars are lighter, which makes it a huge hit in my book!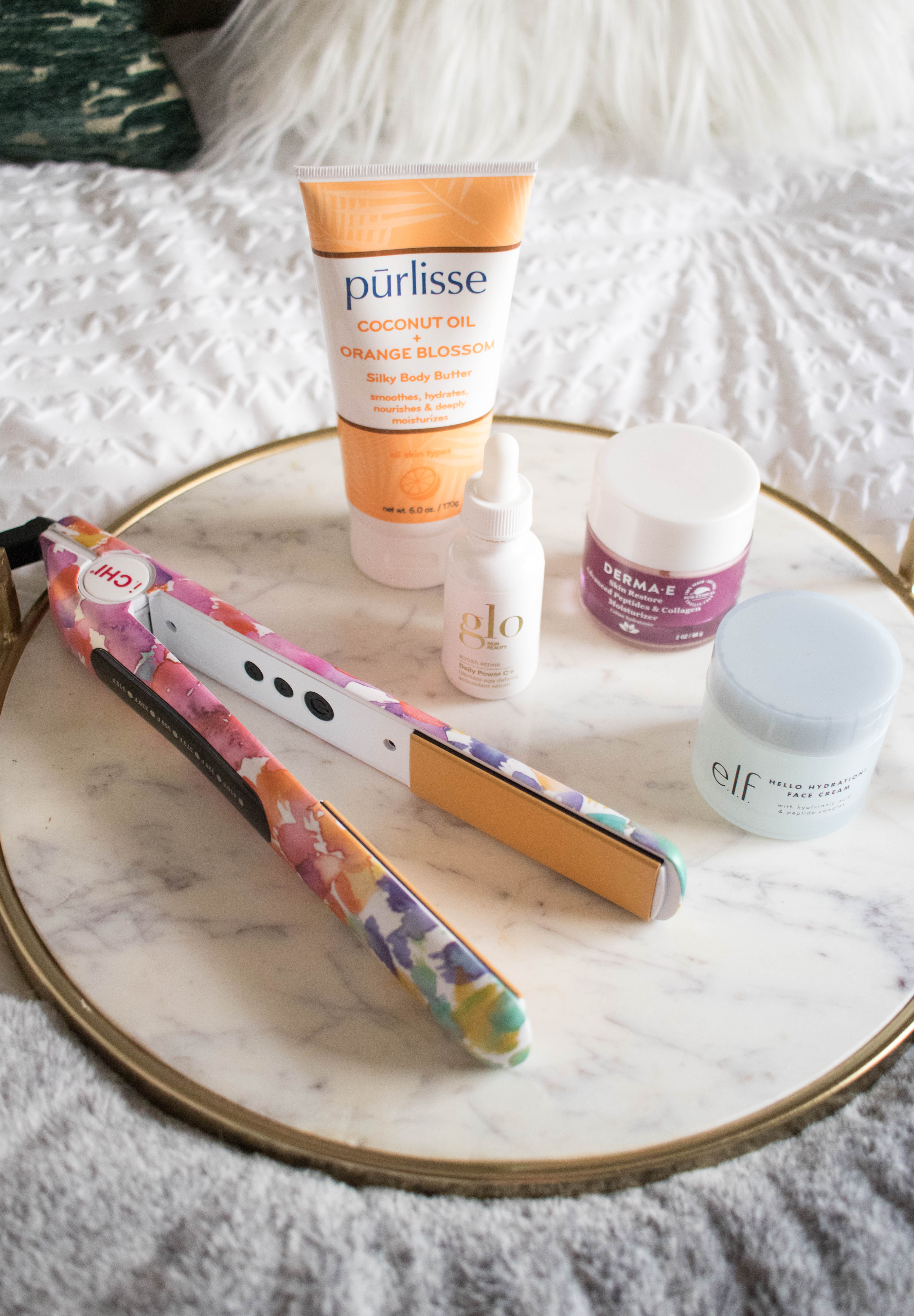 February and March Beauty Misses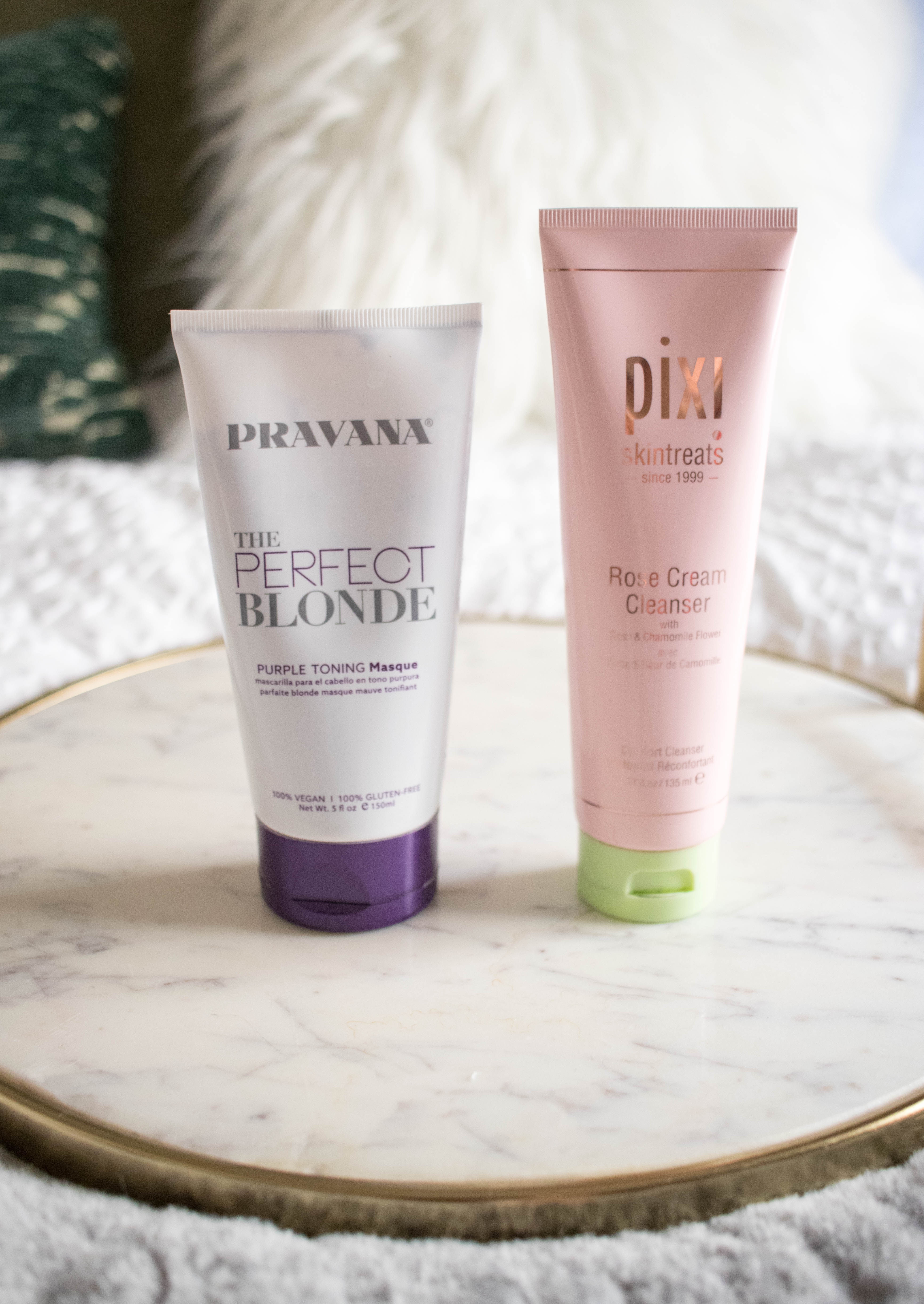 As always, I'm super sad that a few products made it to my misses list. I really wanted to love both of these! I actually purchased the Pravana The Perfect Blonde Masque at the recommendation of my hair stylist. It was something I really wanted to love, but have just not been that impressed. My hair feels only slightly less brassy after using it, but not as much as I had hoped for. Another miss was the Pixi Rose Cream Cleanser (c/o). It smells great, however for some reason my face doesn't feel super clean after using it. I don't feel like it's great at removing makeup, which is what I look for in a cleanser (especially if I'm using it at night!)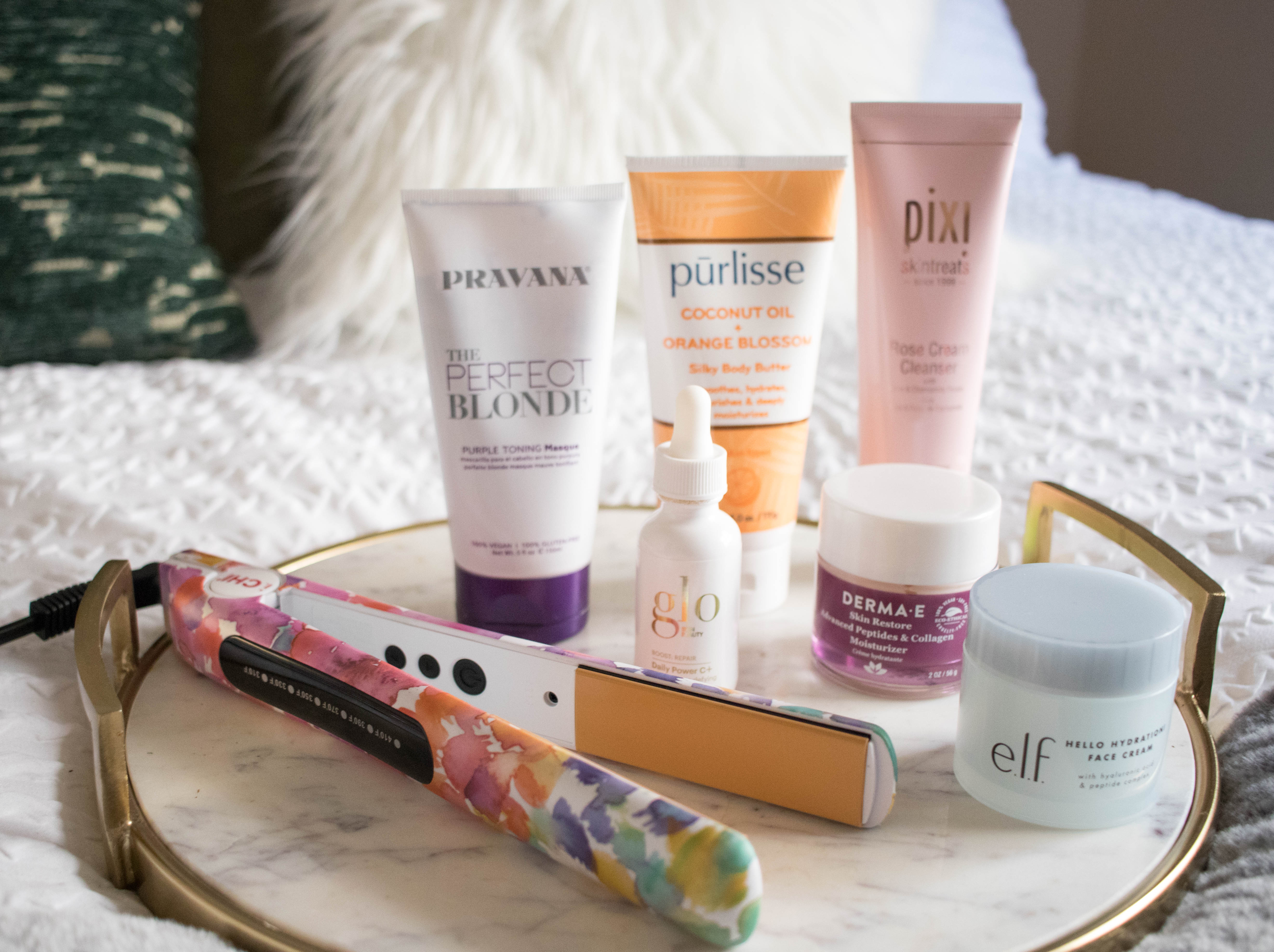 Shop the Post: