This post is sponsored by adidas. All thoughts are my own.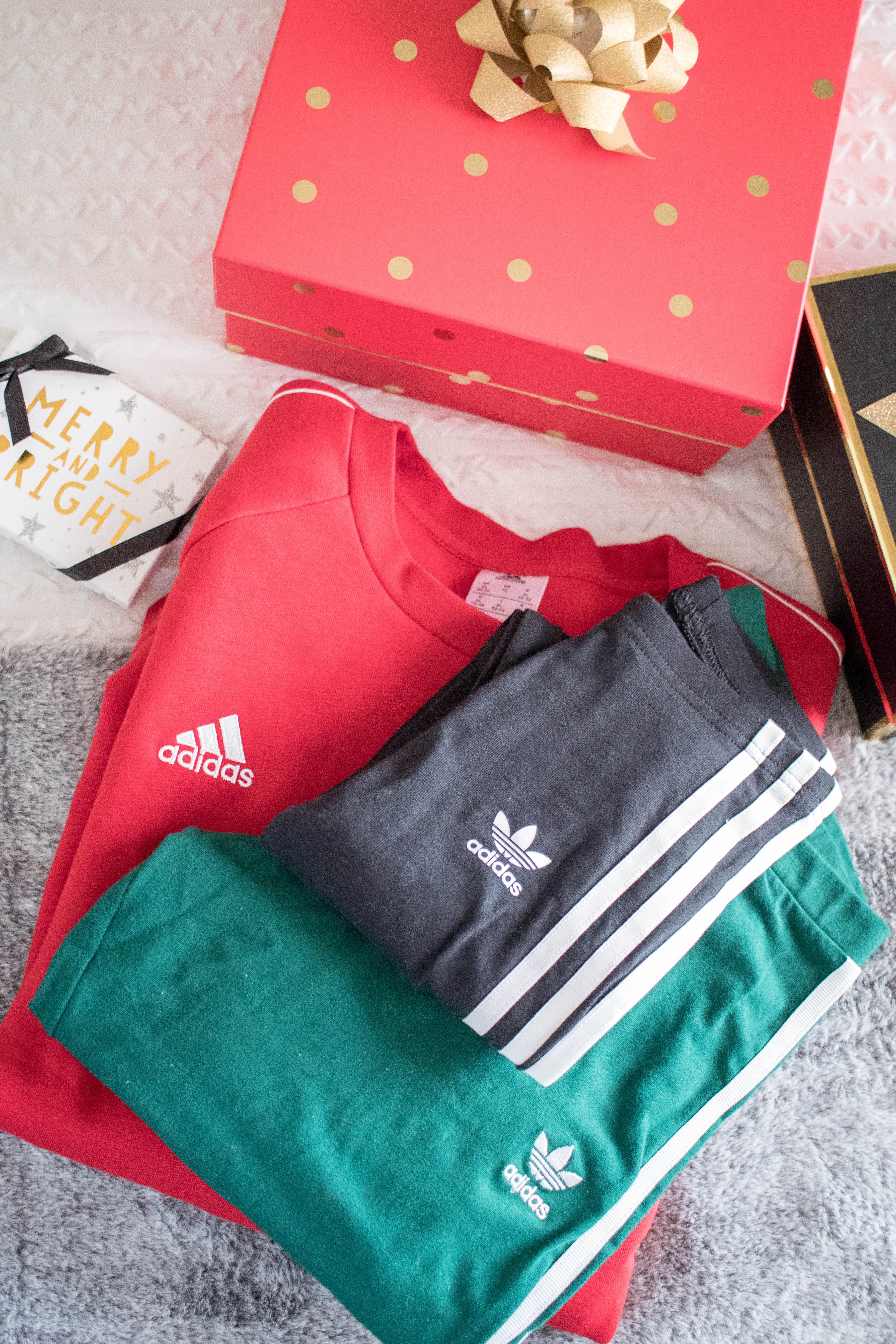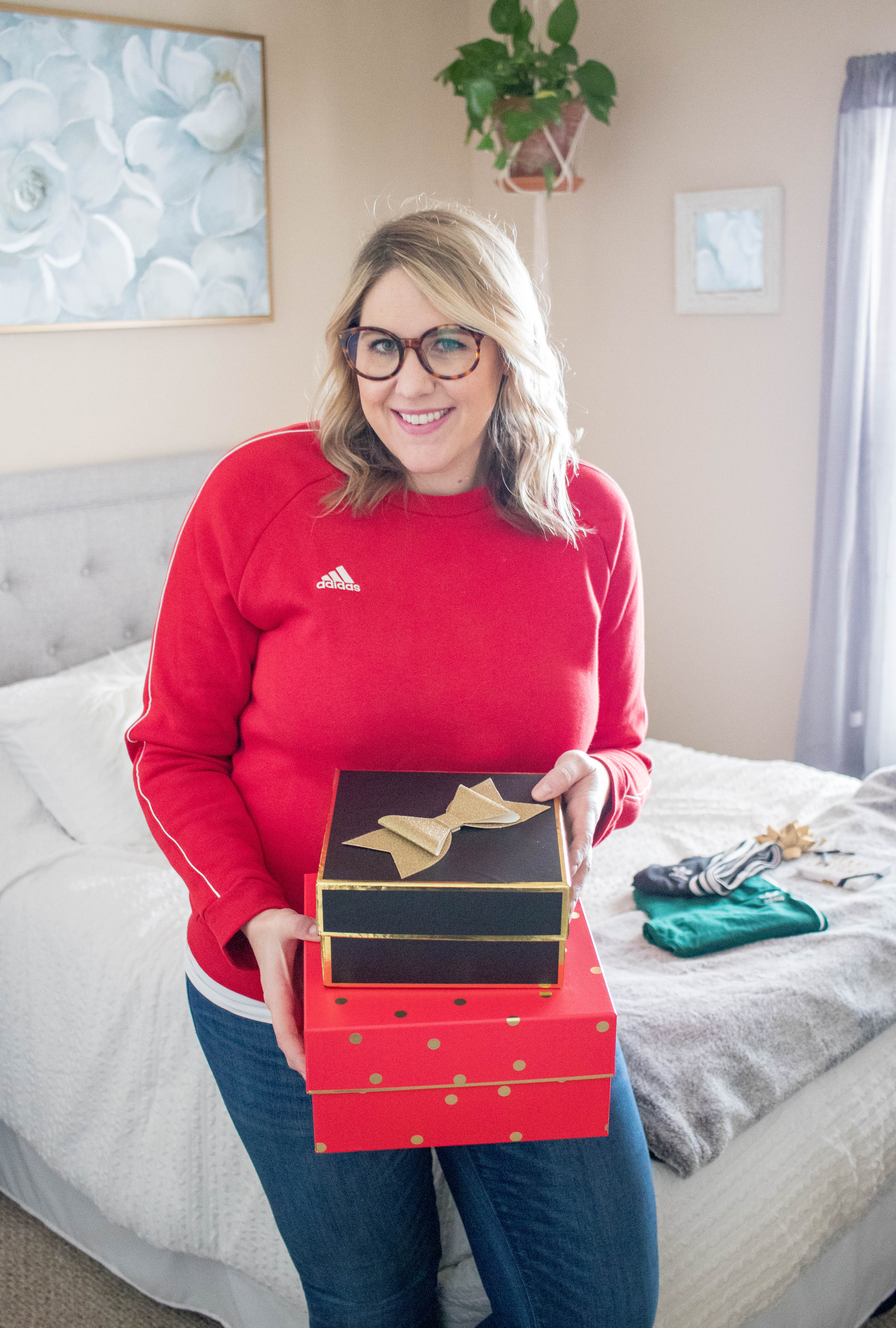 When I was typing out the title for this post, I almost couldn't even believe it. Here we are in November and talking about the holidays. This year has flown by, and in just a few short weeks the holiday season will officially begin. Now that I have two kids (including a brand new baby), I am planning to spend most of my time getting ready for the holidays for the holidays from the comfort of my own home. Long gone are the days of shopping in store!
Since I plan to hibernate this holiday season (I'm only semi-joking about this), my style will definitely reflect that. As you can imagine, looking put together while staying comfortable is my go-to style. I'm always thankful for adidas for helping me do just that. Preparing for the holidays can be tiring and sometimes stressful, so I am all about throwing on a cozy sweatshirt and my favorite pair of jeans. Leggings are also a great option, and the 3-stripes pair that I have shared before are still some of my favorites. Currently, I am loving this Core 18 sweatshirt in a festive shade of red. It is a little thicker than a traditional sweatshirt, keeping me nice and cozy while I begin my online shopping, and lots and lots of wrapping.
Speaking of online shopping, if you are planning to do Black Friday shopping online, I wanted to give you a little preview into some of the deals that adidas will be offering. Women's leggings will be 50% off, and women's hoodies will be 40% off. Fleece for the whole family will be 50% off. My family and I all love our slides, as seen in this post here, and they will be 50% off! These are just some of the awesome deals that will be available in a few weeks. Be sure to stay tuned for even more Black Friday offers soon. I will also be sharing a few gift guides to get you even more prepared for the holiday season!