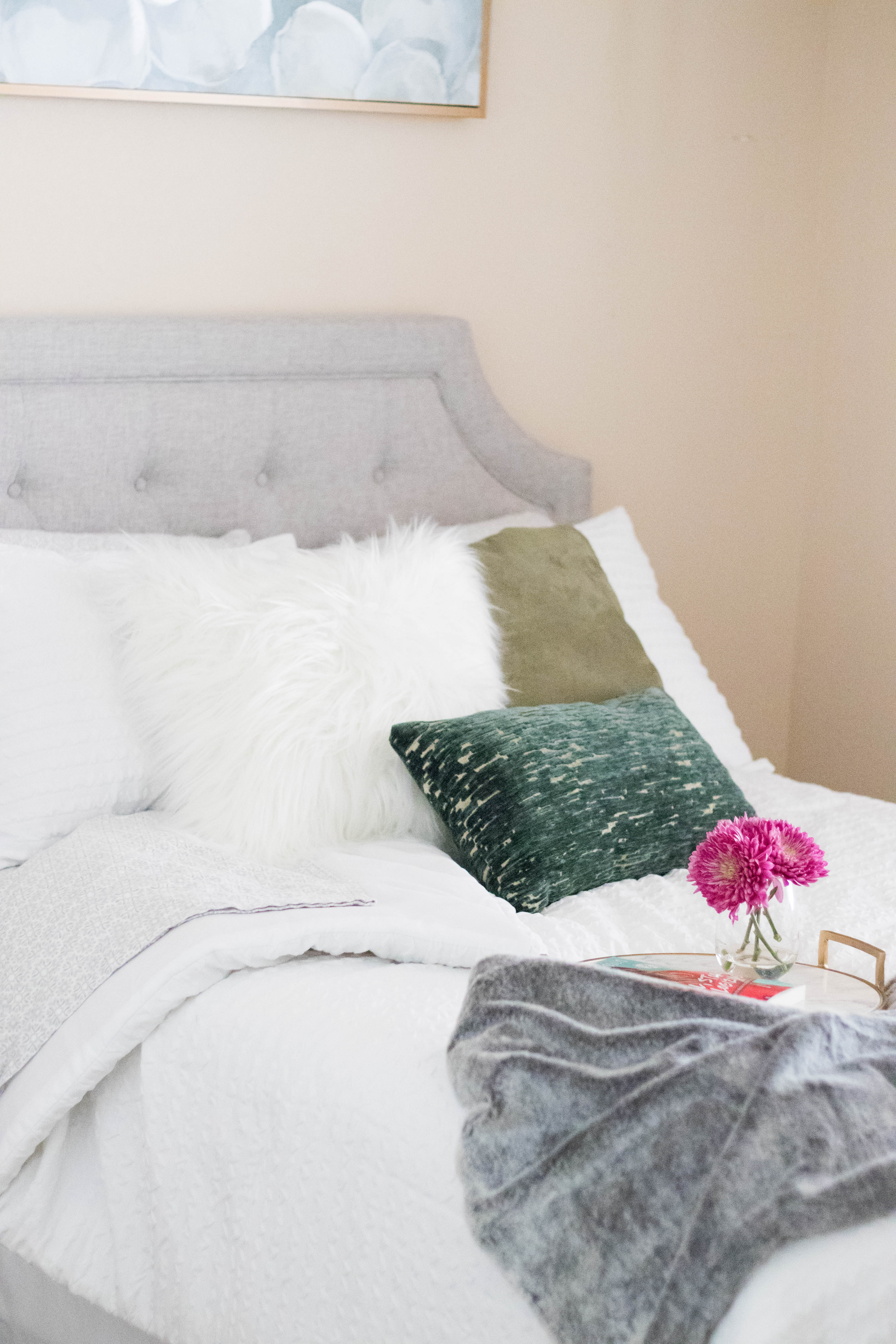 This post is sponsored by Kohl's. I was paid for this post and received the included home goods as compensation.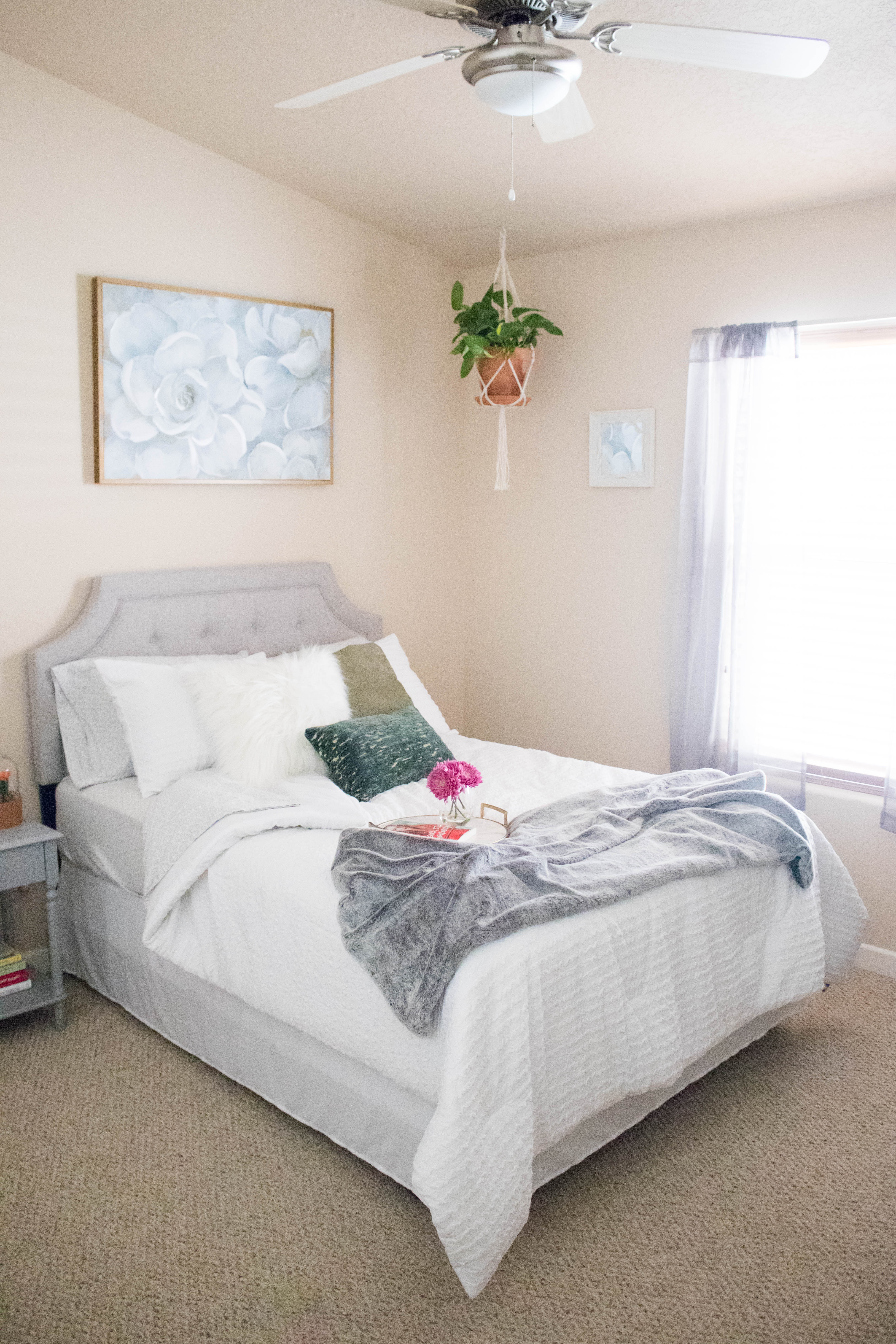 How to Make Your Guest Room Winter Ready
If you have been following along with my Insta-stories (@lindsayrutland), you may have seen a sneak peek of our new and improved guest room. With the holidays coming up, the room was in major need of a refresh for visitors! We knew we wanted to give our guest room a makeover, but didn't want to spend a lot to do so. Since our guest room is the only spare room in our house, it has turned into quite the junk room over time. We go through phases of cleaning it up and move things around, but have never really spent the time to make it suitable for guests.
Now that the holidays are right around the corner, it was time to make a big change. When it comes to finding affordable bedding, I have always been impressed by the large selection at Kohl's. Naturally, it was the first place that popped in my mind. I knew I wanted to keep the bedding neutral and easy to change out seasonally if needed. I immediately fell in love with this gorgeous white pucker stripe bed set from The Big One. It came with another set of sheets that will be perfect for summer. I decided to swap them out for a cozy flannel pair from Cuddl Duds to ensure our holiday guests stay warm!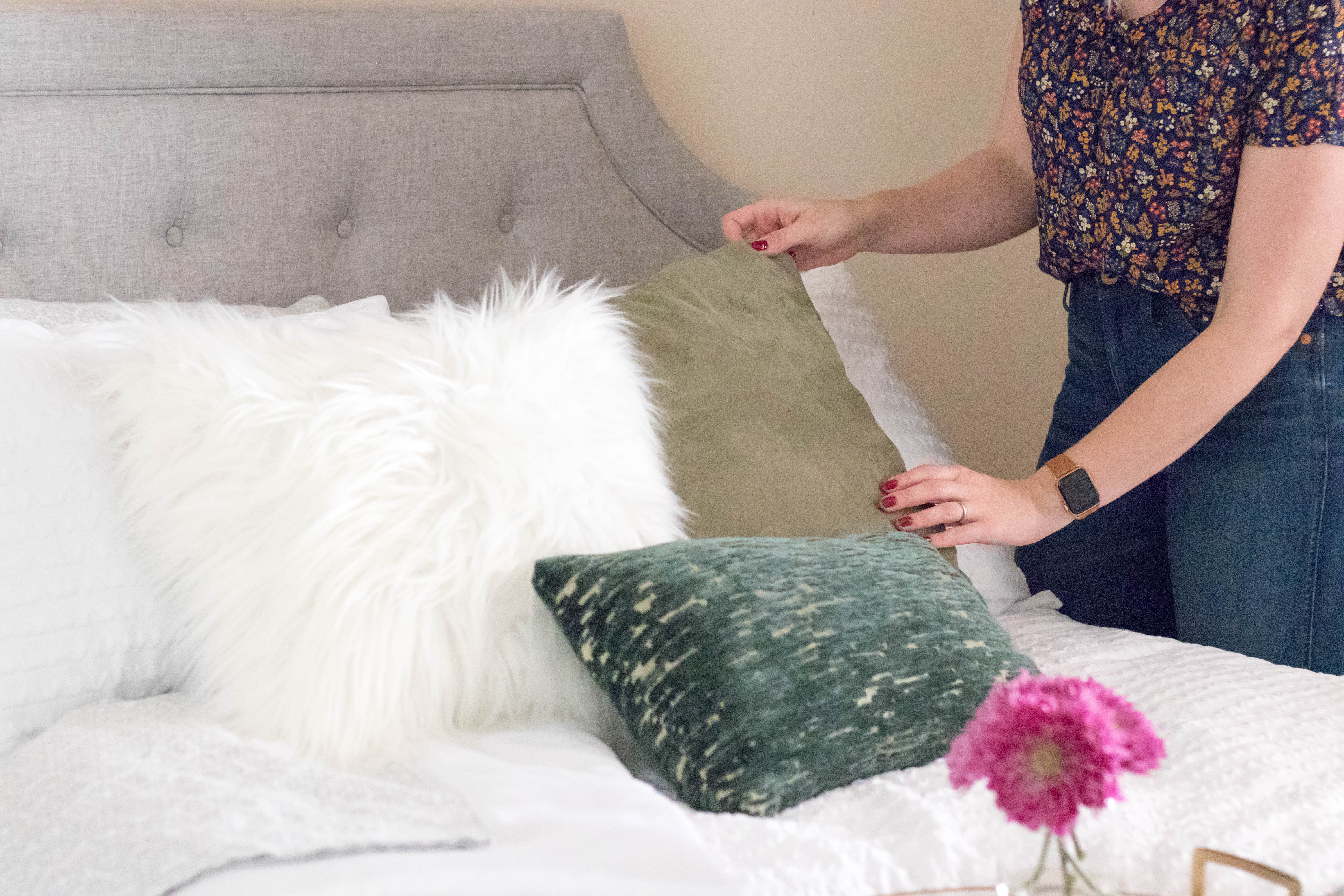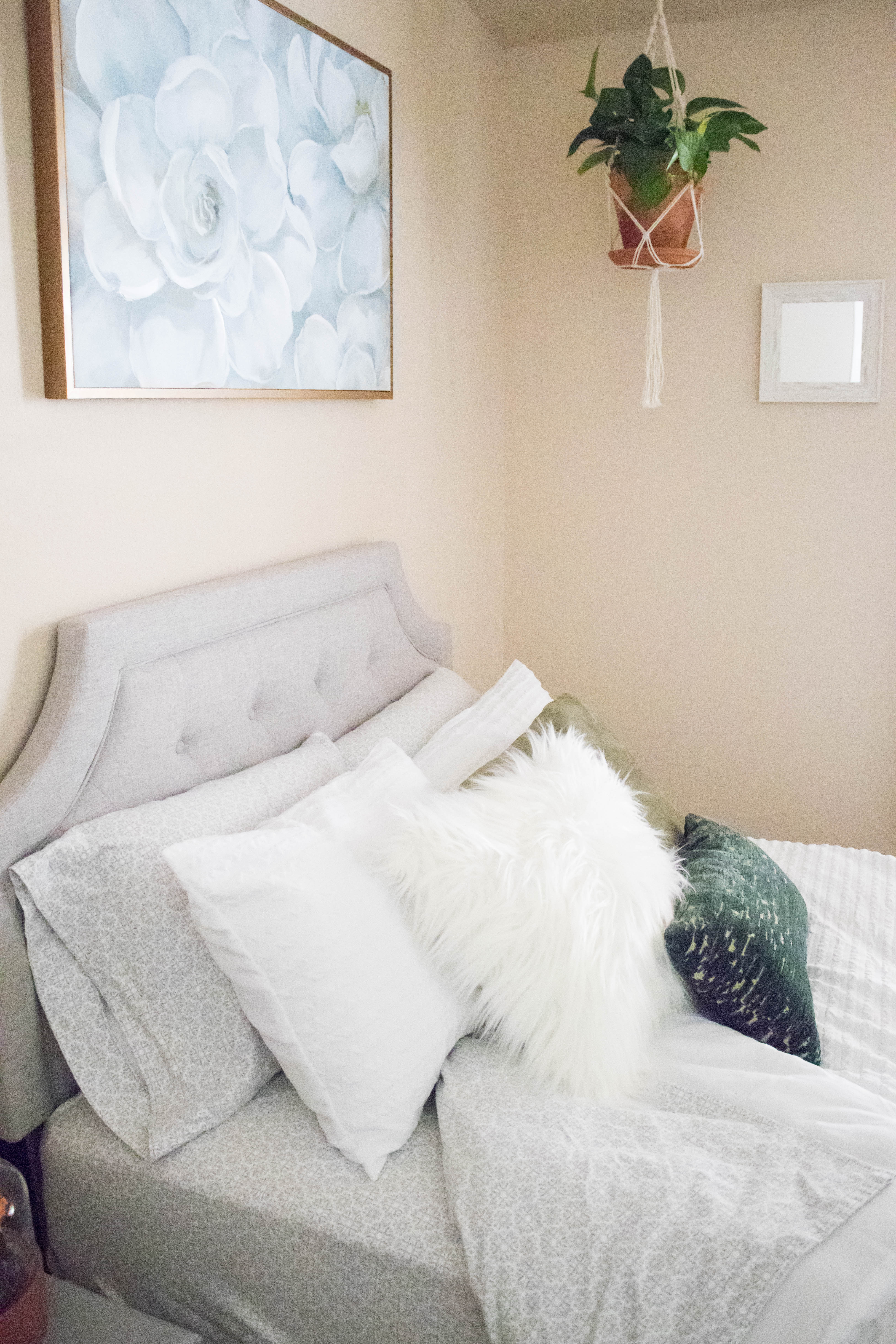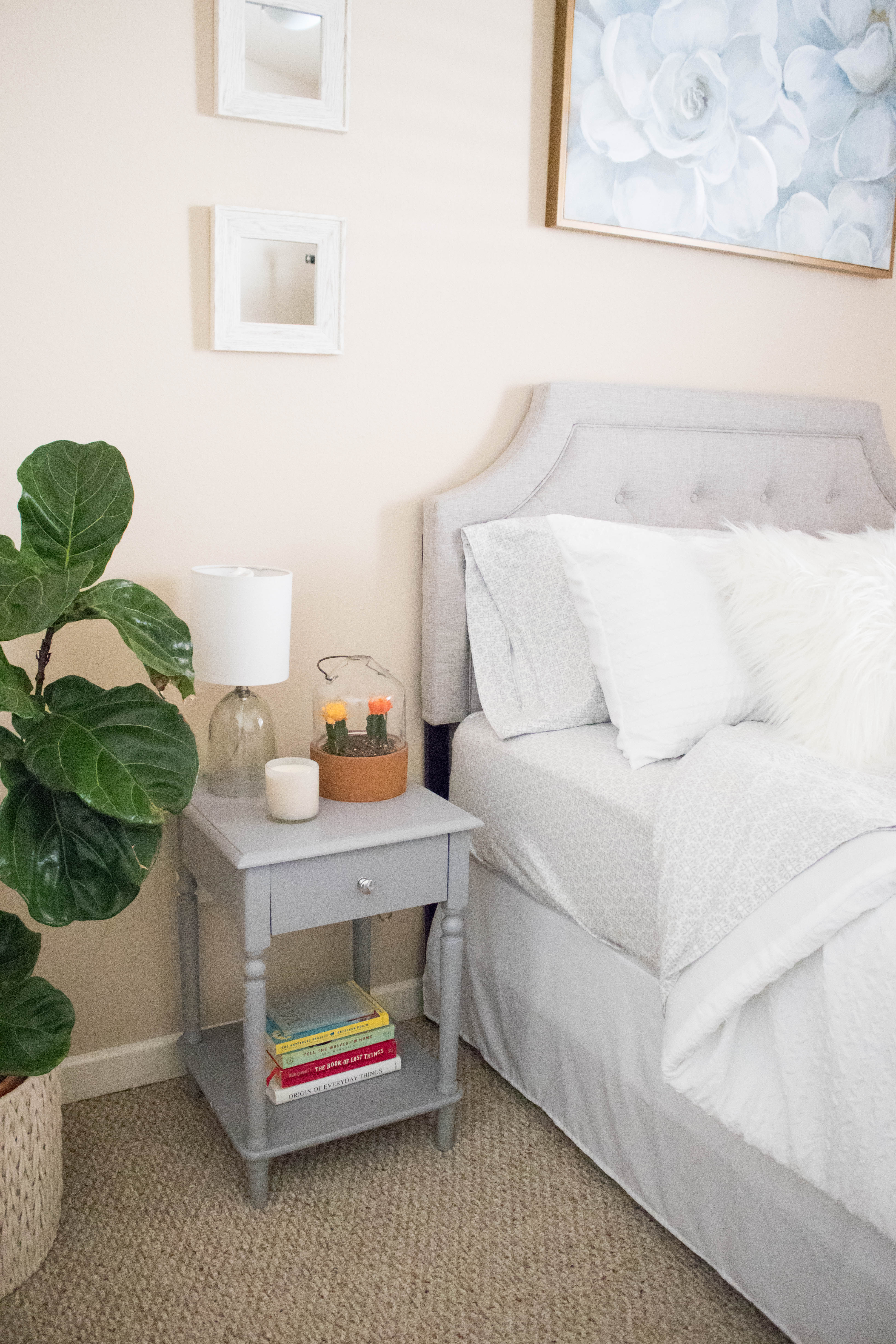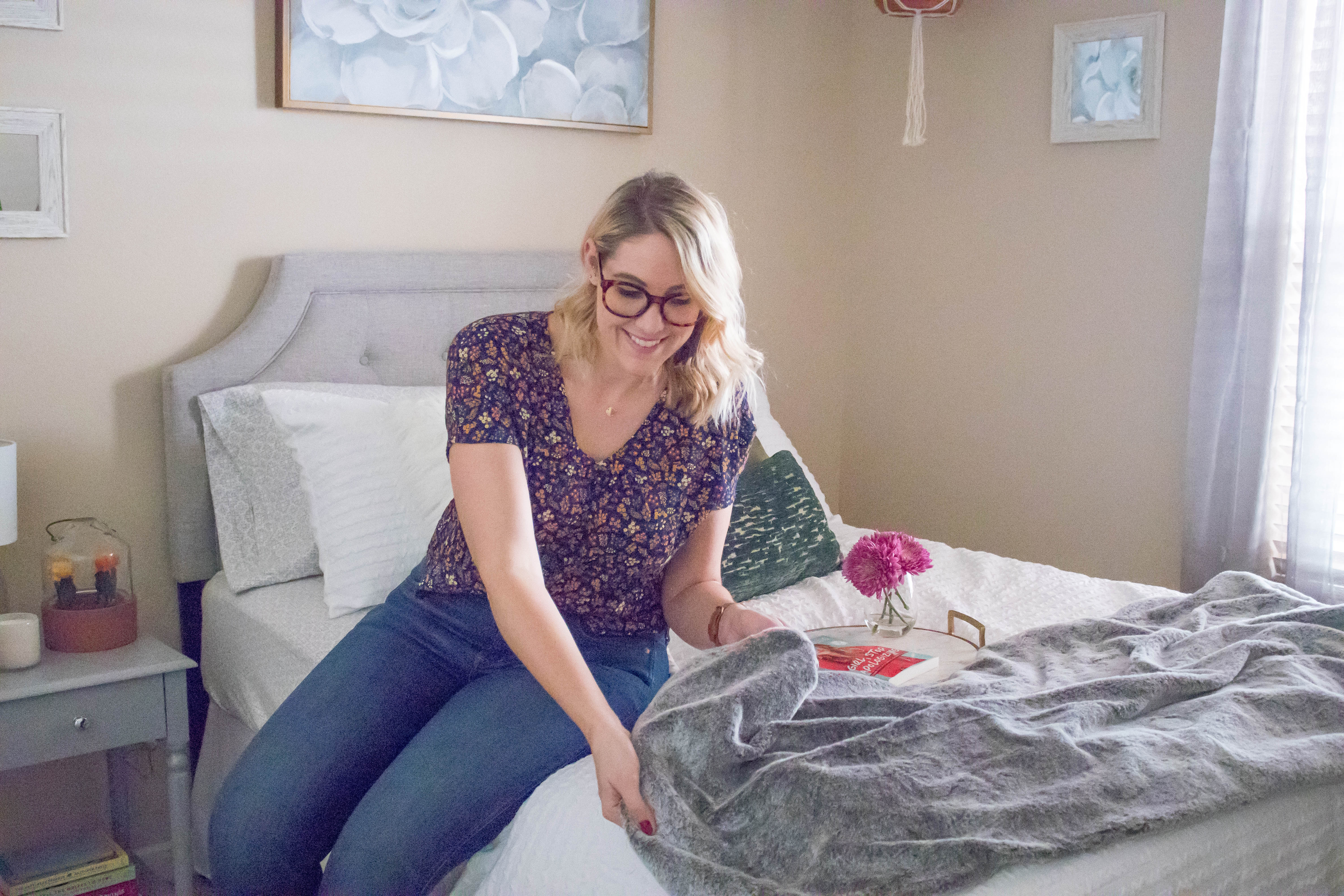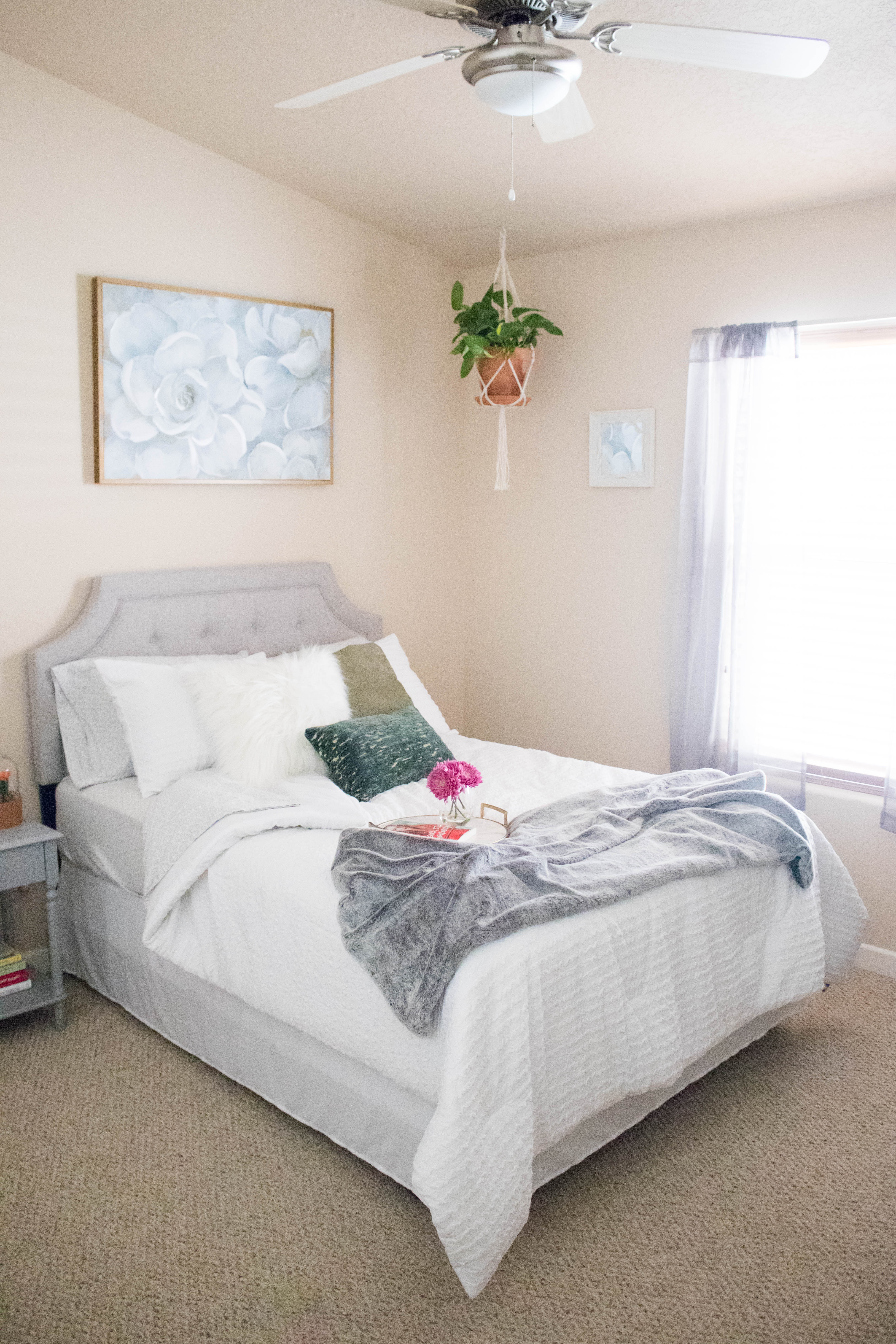 From 11/7 to 11/18, Kohl's will be having a huge winter bedding sale. That means that almost all of the bedding included in today's post will be on sale! Twin Cuddl Duds Flannel, Fleece, or Microfiber Sheet Sets will be $29.99 (originally $49.99). Full/Queen Cuddl Duds cozy quilts will be $89.99 (originally $159.99). There will also be some great sales on The Big One pieces from 11/7 to 11/12, including $49.99 for all sizes of their quilt and sham sets (originally $99.99-$139.99). All sizes of their complete bedding set with sheets will be $69.99 (originally $119.99- $179.99).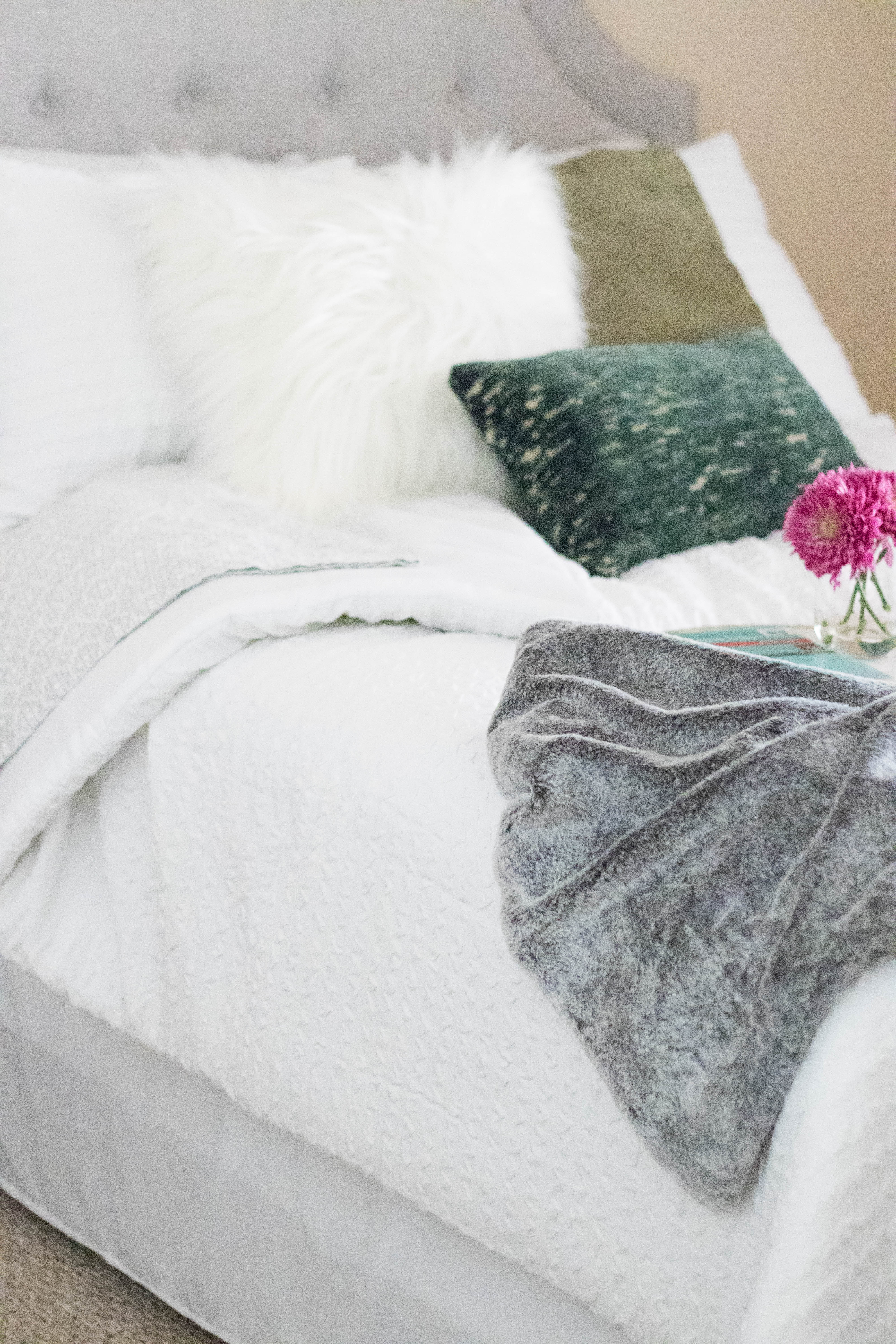 Just for fun, here is the promised 'before' photo of the room: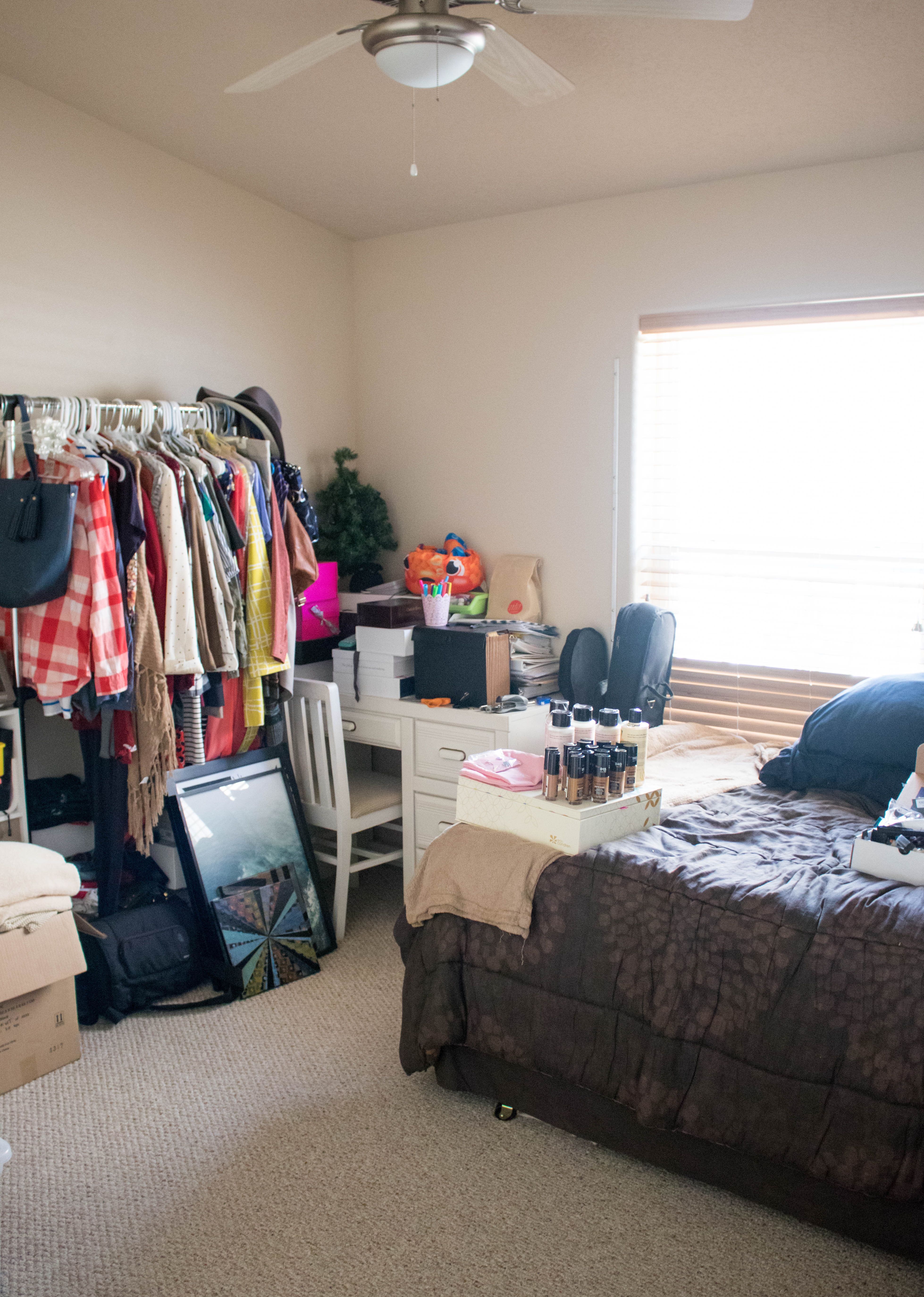 My blog may contain links to other websites. I am not responsible for the privacy policies of those other websites. When you click on a link, your information may be collected by those websites so I encourage you to read their privacy policies. Any affiliate links are not associated with Kohl's.