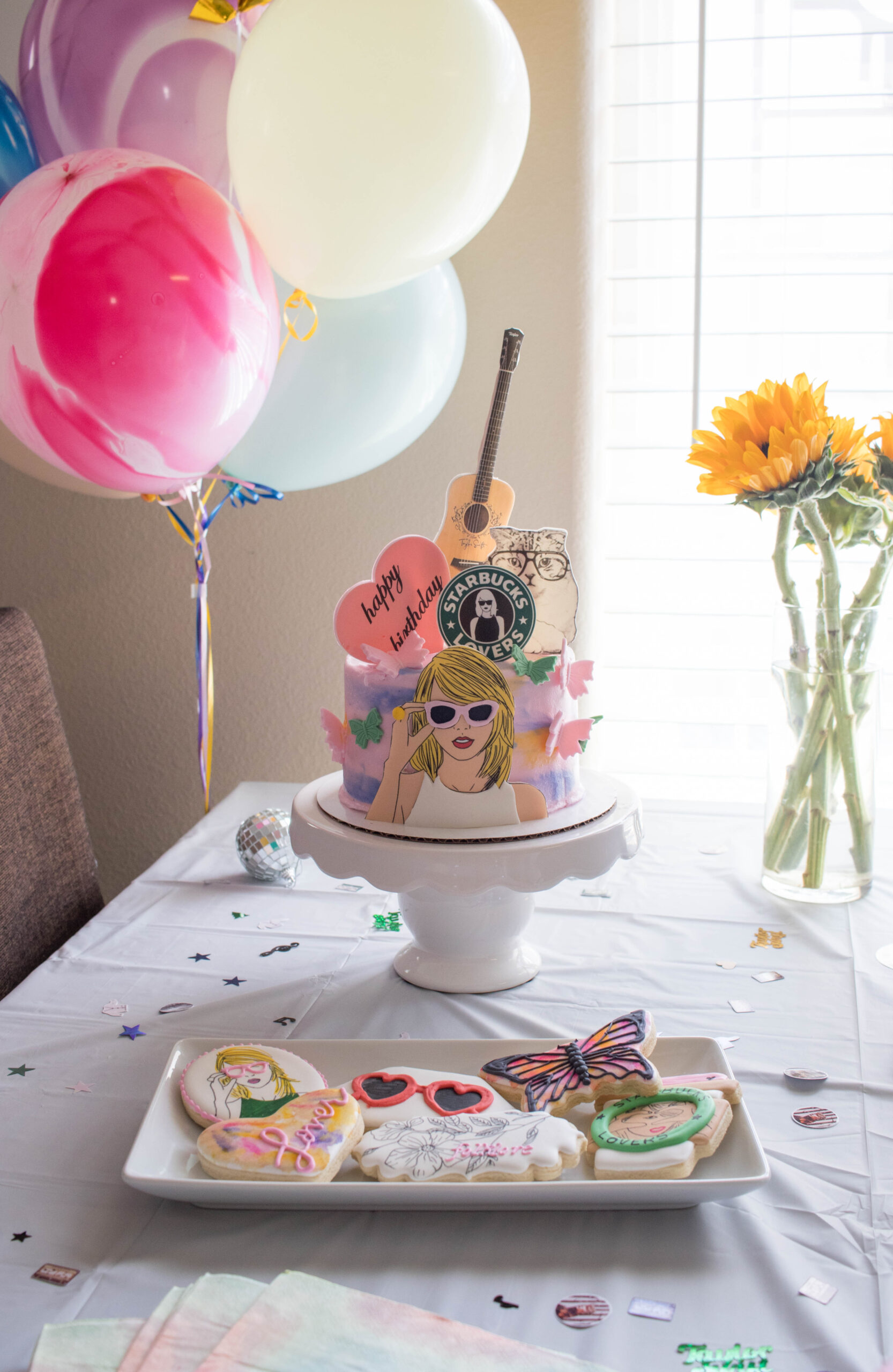 A few weeks ago, Harper celebrated her 6th birthday! Months ago when I asked her what type of party she would like to have, she said immediately, "a Taylor Swift party!" Taylor's latest albums were definitely the highlight of 2020 for us, and ever since then Harper has become a bit of a super fan. Let's be honest, so have I! I wasn't really sure how to even get started planning a Taylor Swift birthday party. Usually, Pinterest is the first place I go to, however it didn't really seem to be much help. Apparently a Taylor Swift birthday party isn't a popular theme. So if someone you know is looking to throw a Taylor Swift birthday party, this post is for you!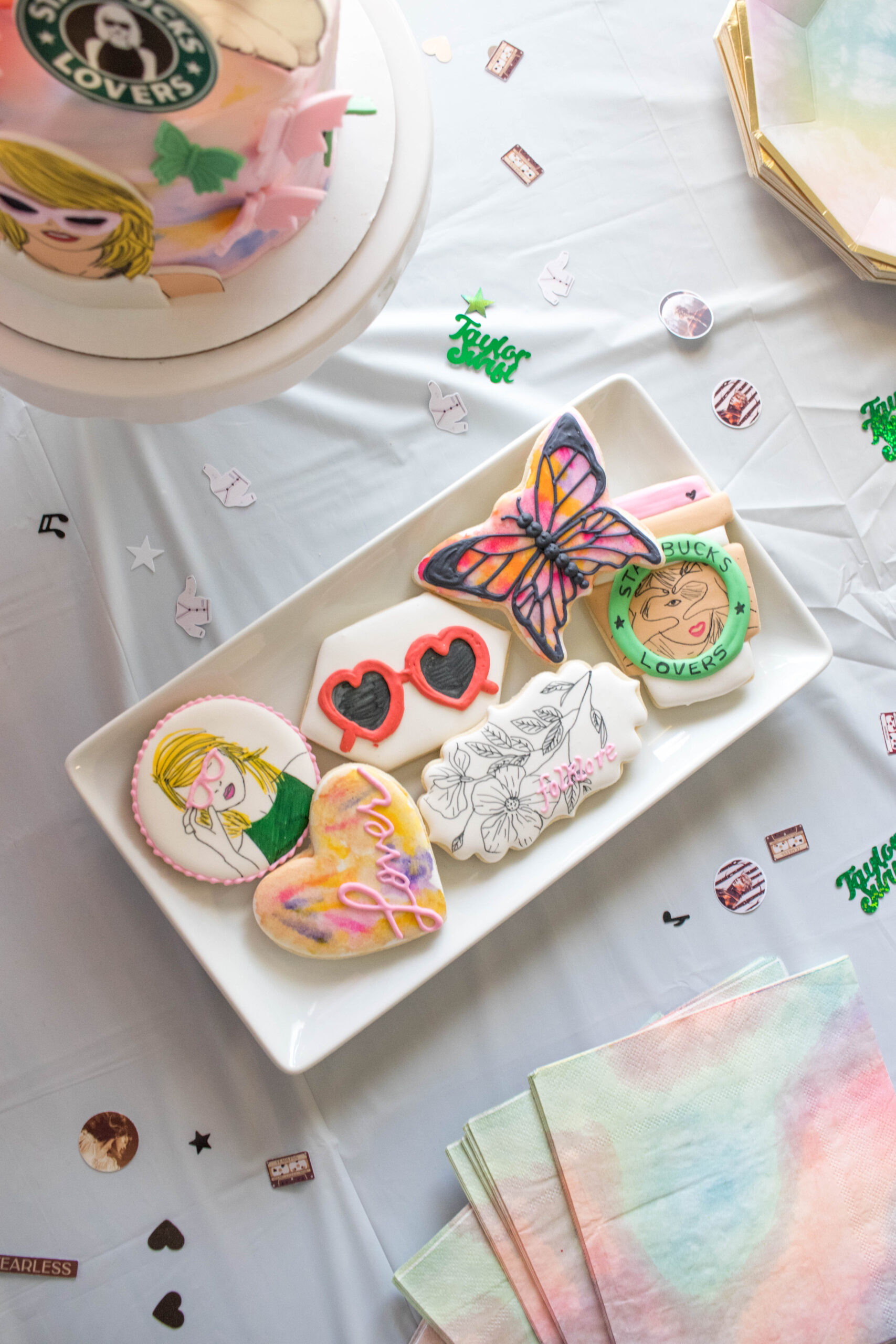 Taylor Swift Birthday Party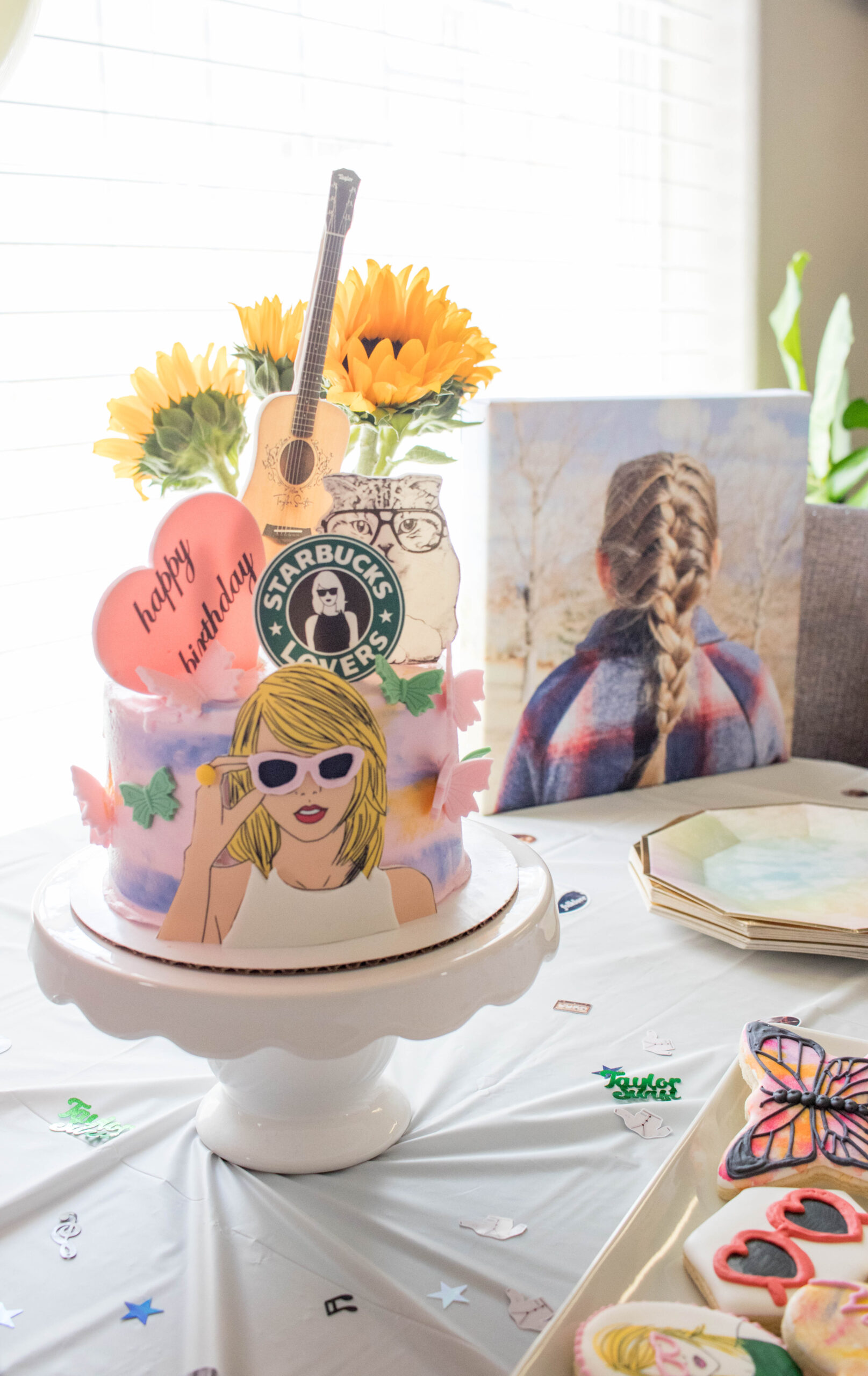 My first stop for any birthday party that I plan for the kids is Etsy. They always seem to have the best selection of unique items for a party. I found a lot of the decor that is featured today on there, and will link everything at the end of the post so you can shop. My favorite Etsy finds were definitely the confetti for the table and our t-shirts. I even managed to find Leo a 'Swiftie' toddler tee!
I wanted to make sure the party decor was bright, fun, and incorporated all of Taylor's albums. Since we love all of Taylor's albums, I tried to reflect that! The cake and cookies were both made by super talented local women who I love supporting with every birthday party. This was actually the first time incorporating custom cookies and I cannot believe how perfect they turned out! Not only did the cake and cookies look adorable, they both tasted amazing.
Tie dye decor felt very Taylor-ish to me, and I found the cutest plates, napkins, and balloons at Target. I am always worried that a party won't come together since I usually piece everything together from multiple sources. After looking back at pictures, I have to say this might have been my favorite birthday party yet! For more birthday party inspiration, be sure to check out Harper's mermaid party, puppy party, and ice cream party.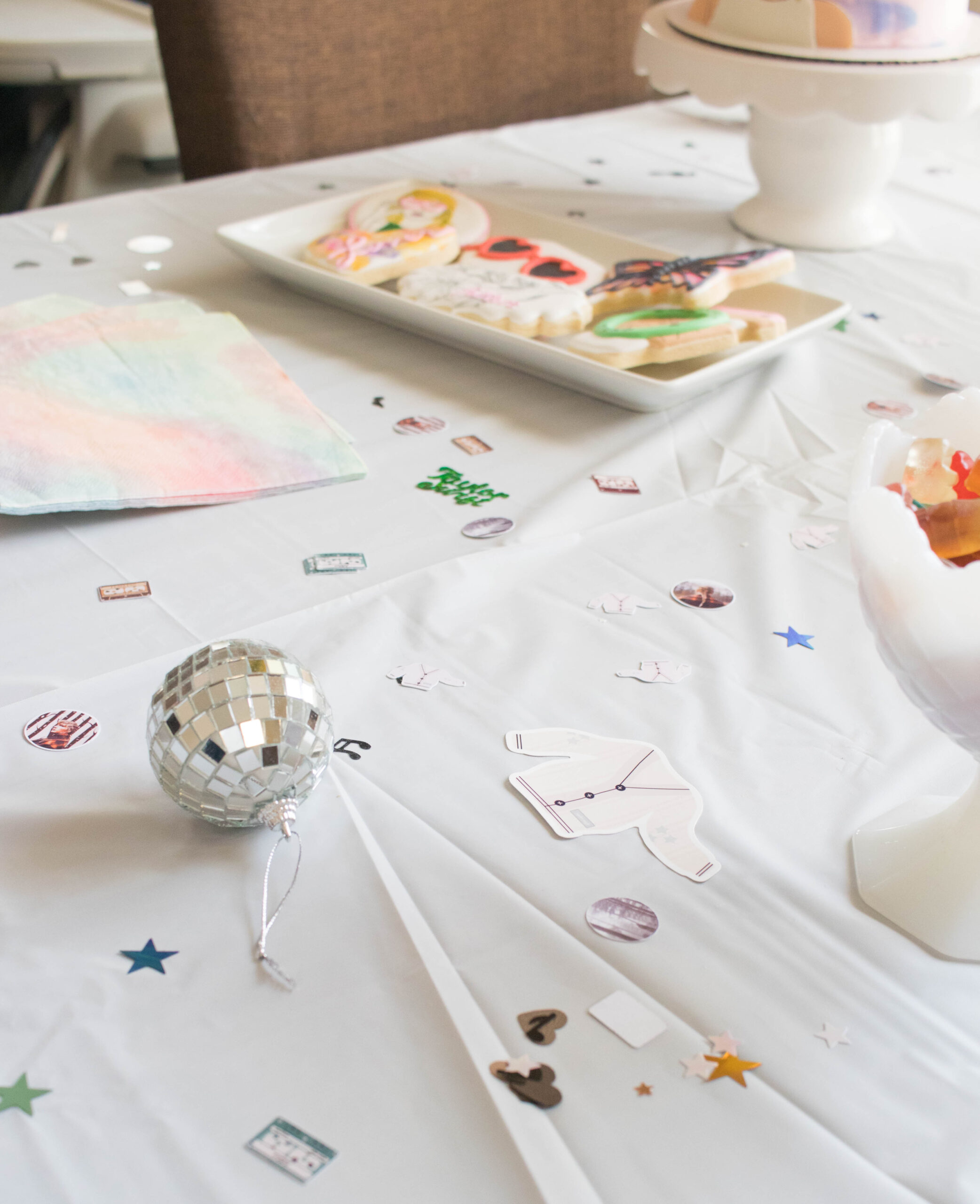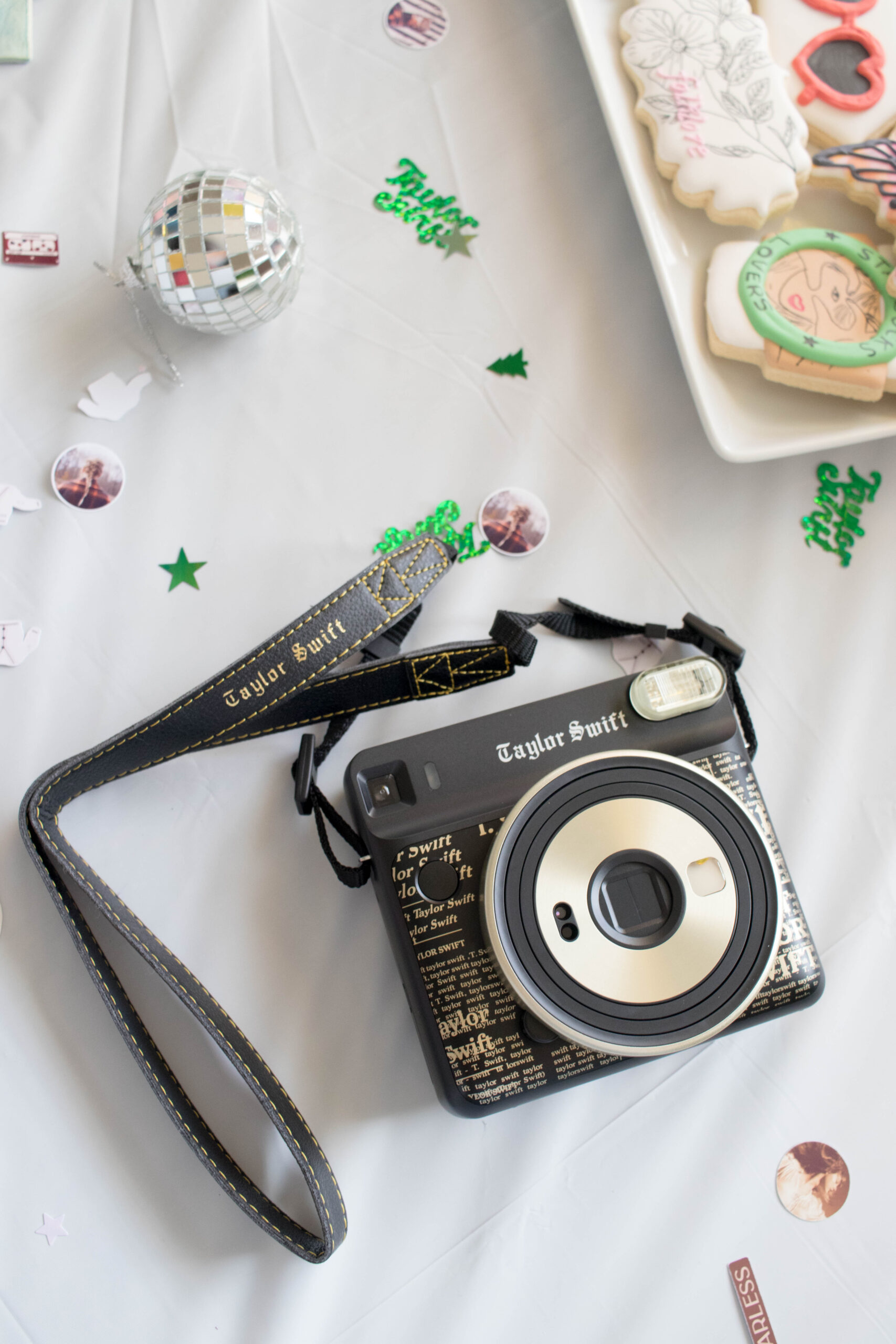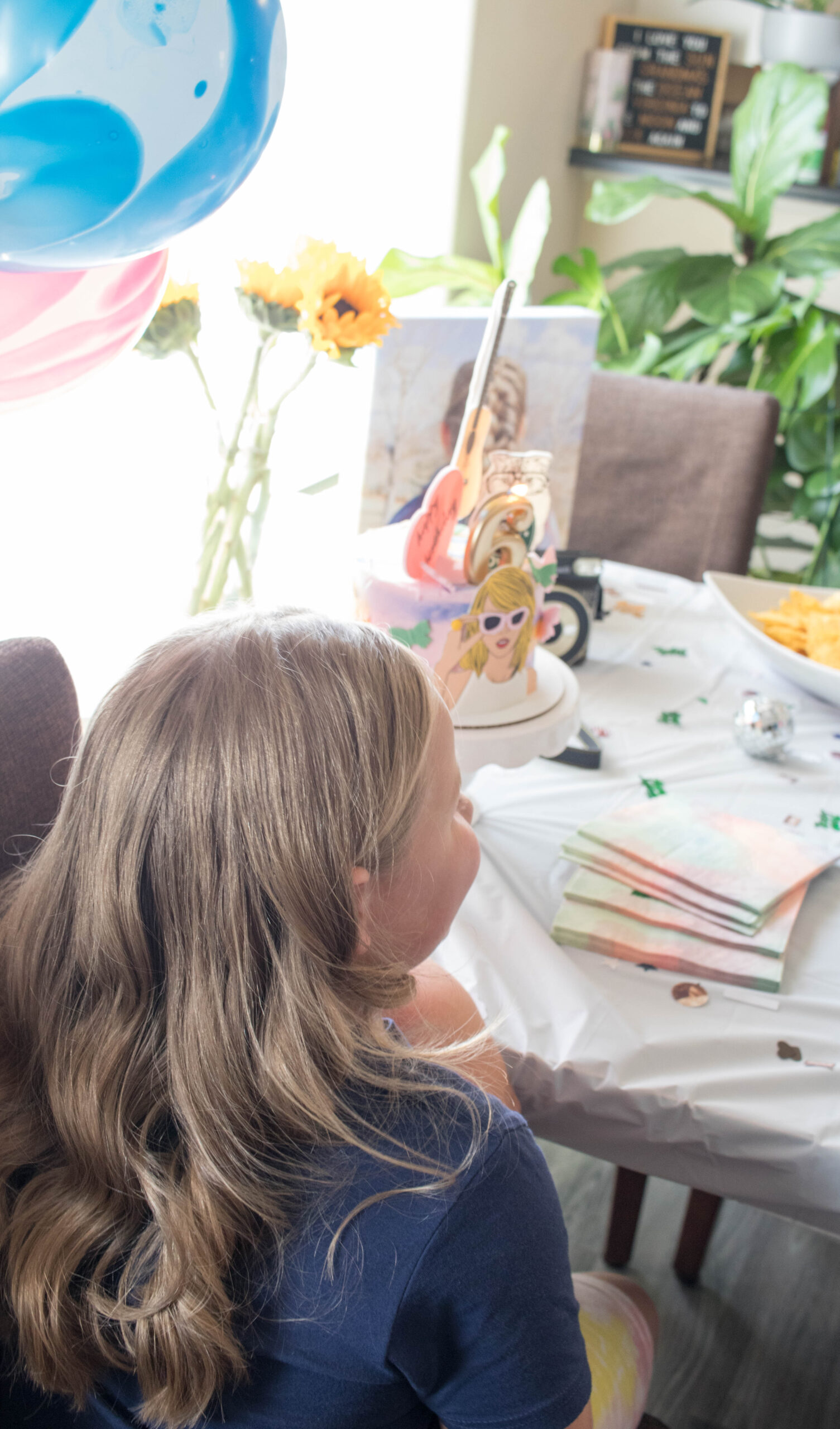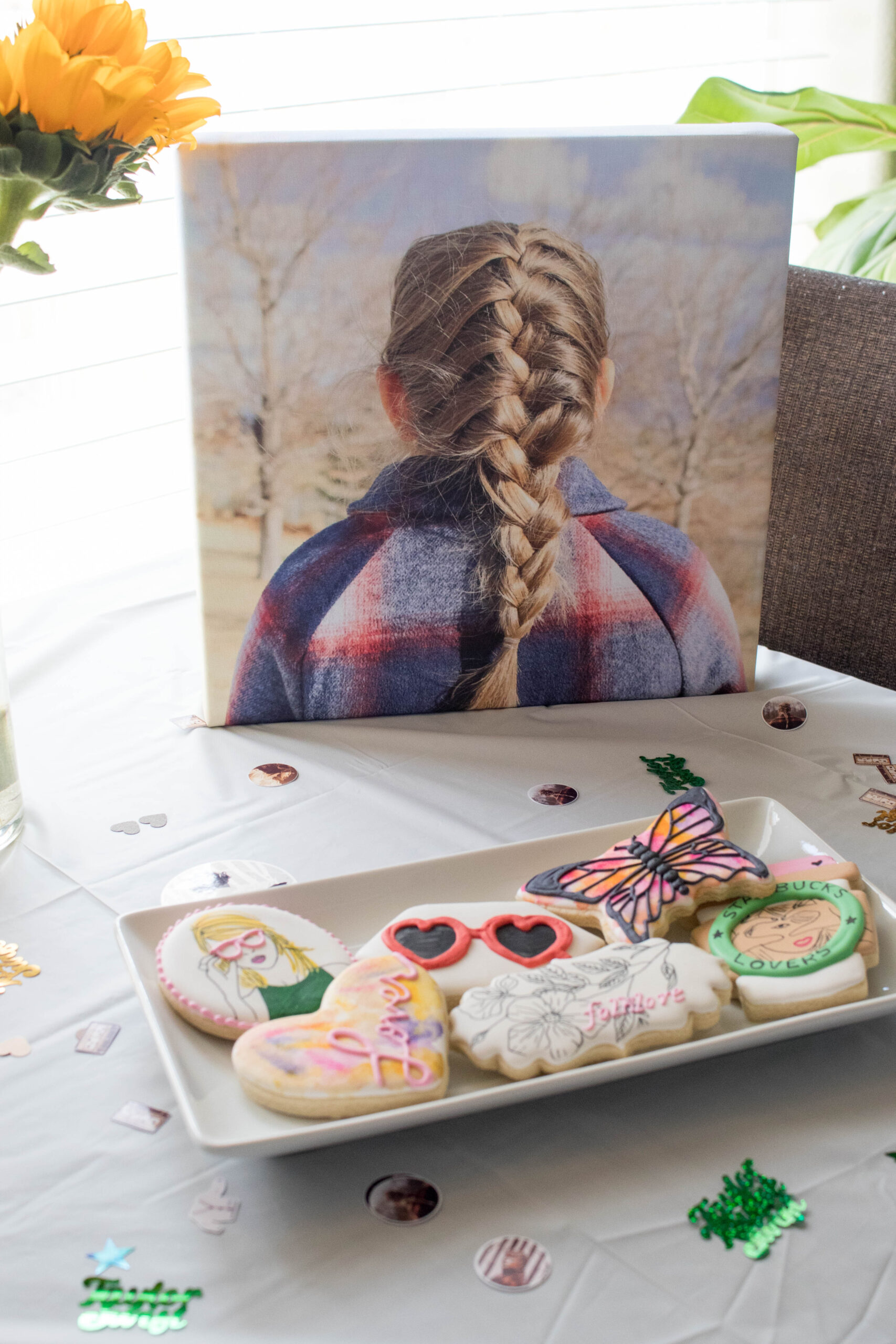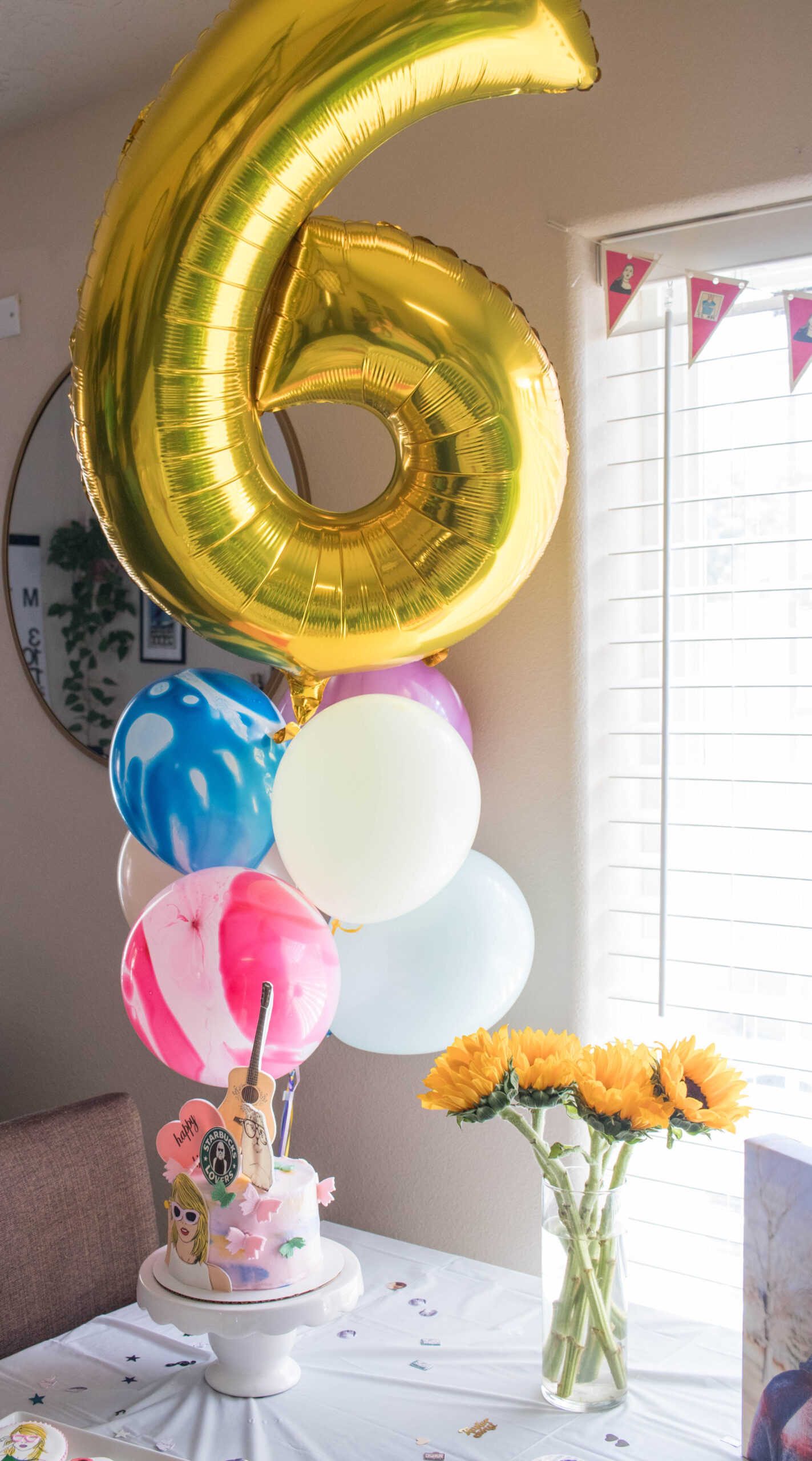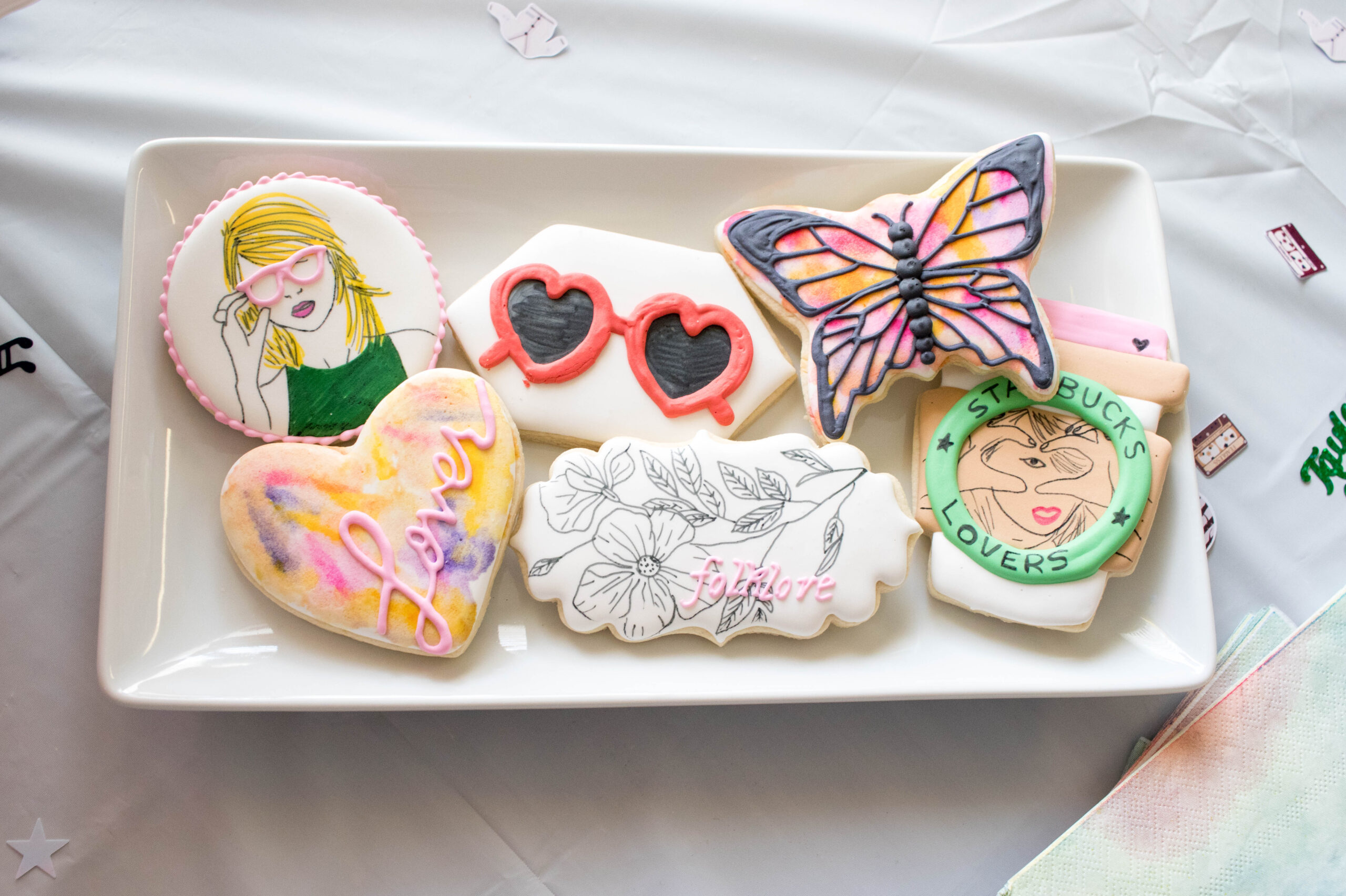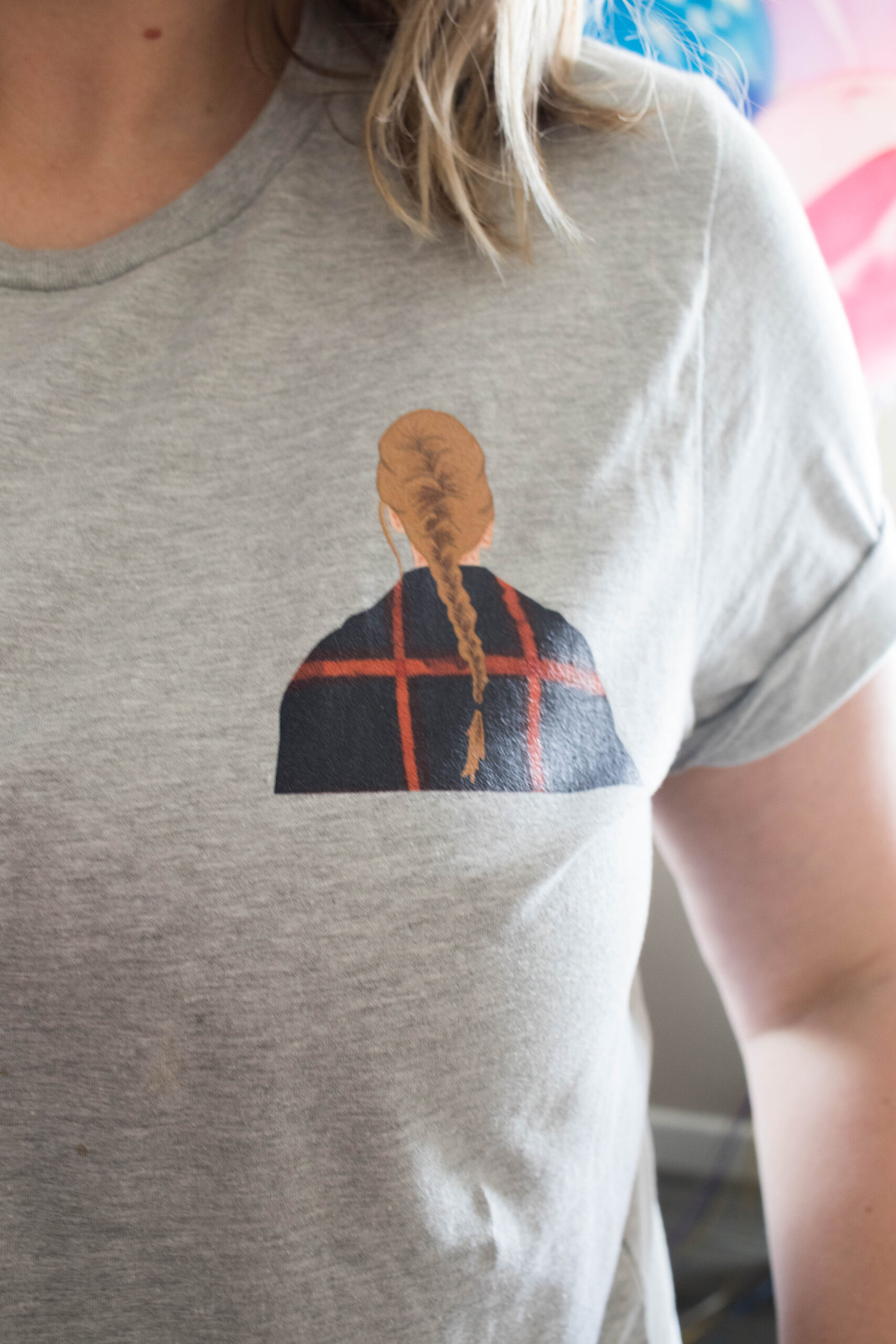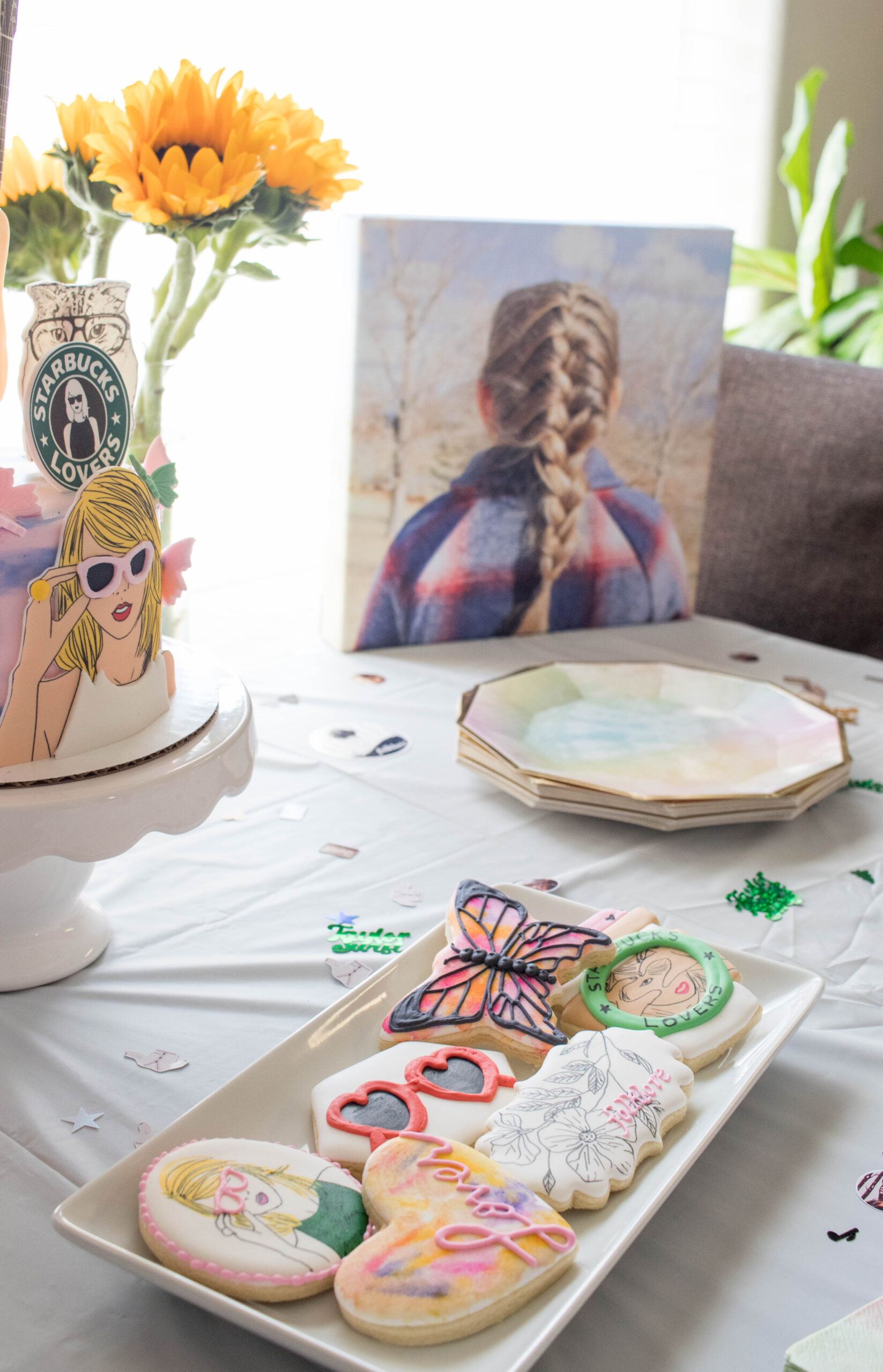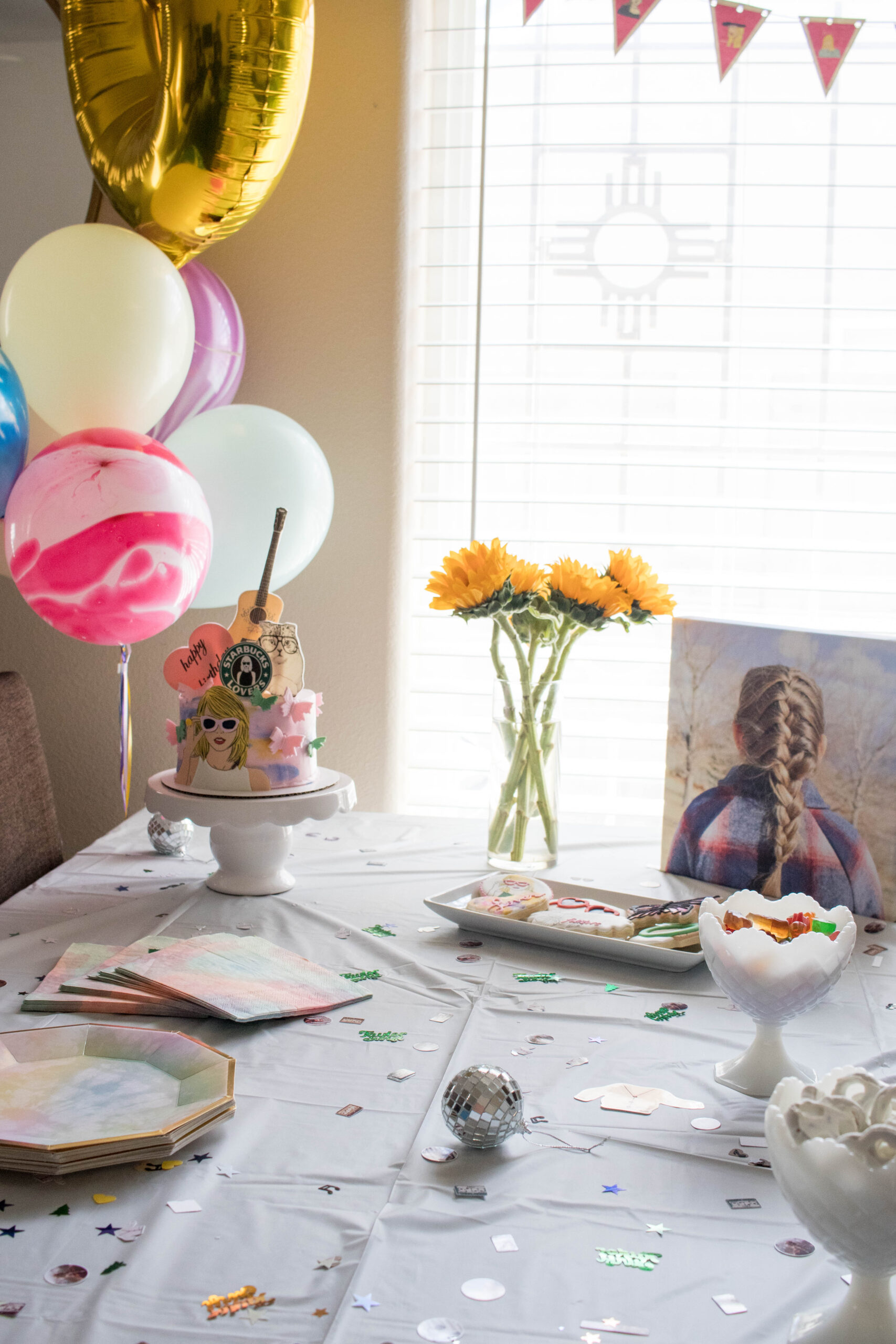 Taylor Swift Party Details:
Taylor Swift Confetti (I used the folklore, evermore, and Fearless packs)
Various Taylor Swift Album Stickers
Taylor Swift Limited Edition Instax Camera
Cake by Albuquerque Cupcakes Creations
Cookies by @something.sweet.sugar.cookies
Shop the Party Details:

Pin for Later: