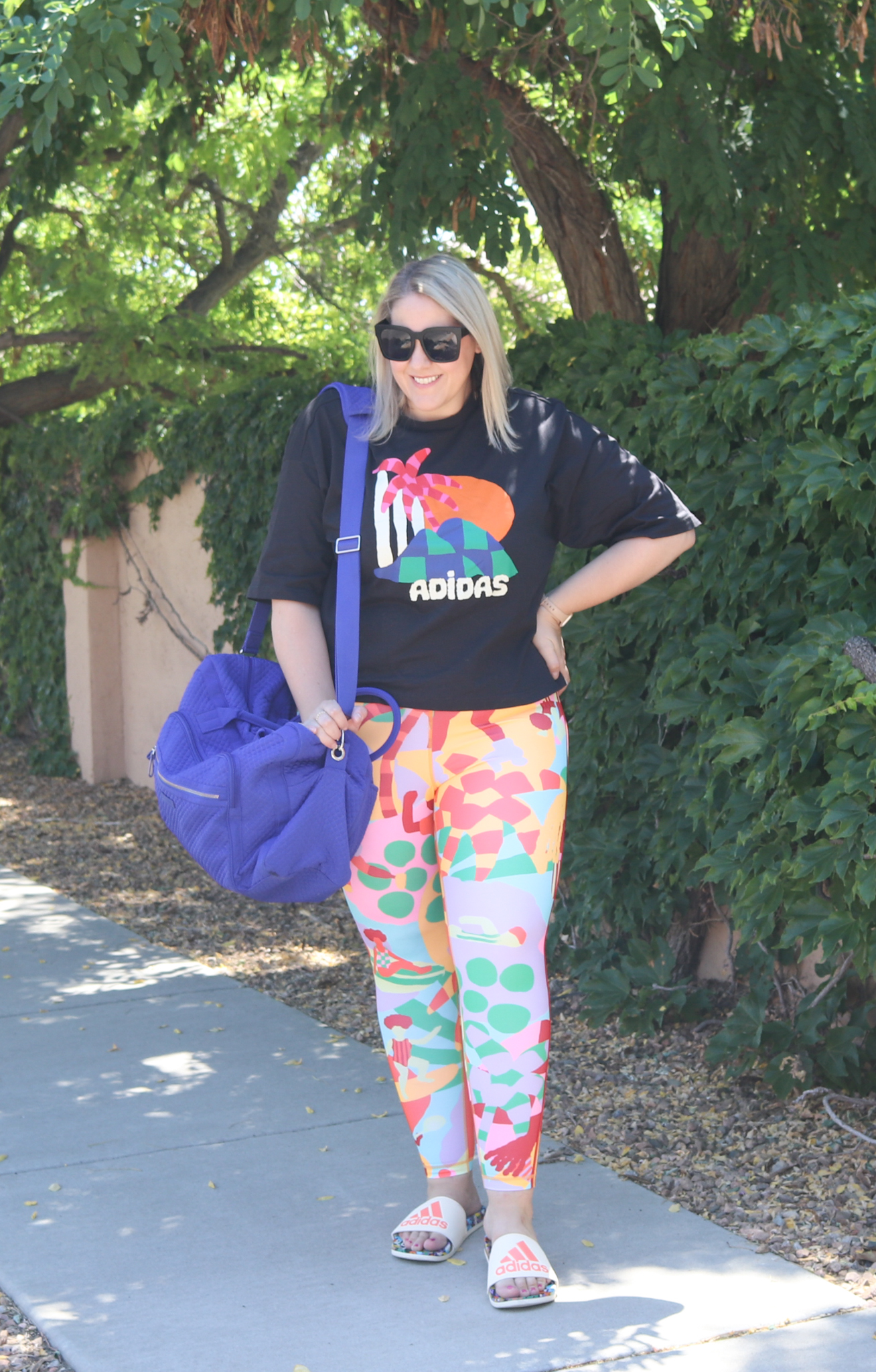 This post is sponsored by adidas. All thoughts are my own.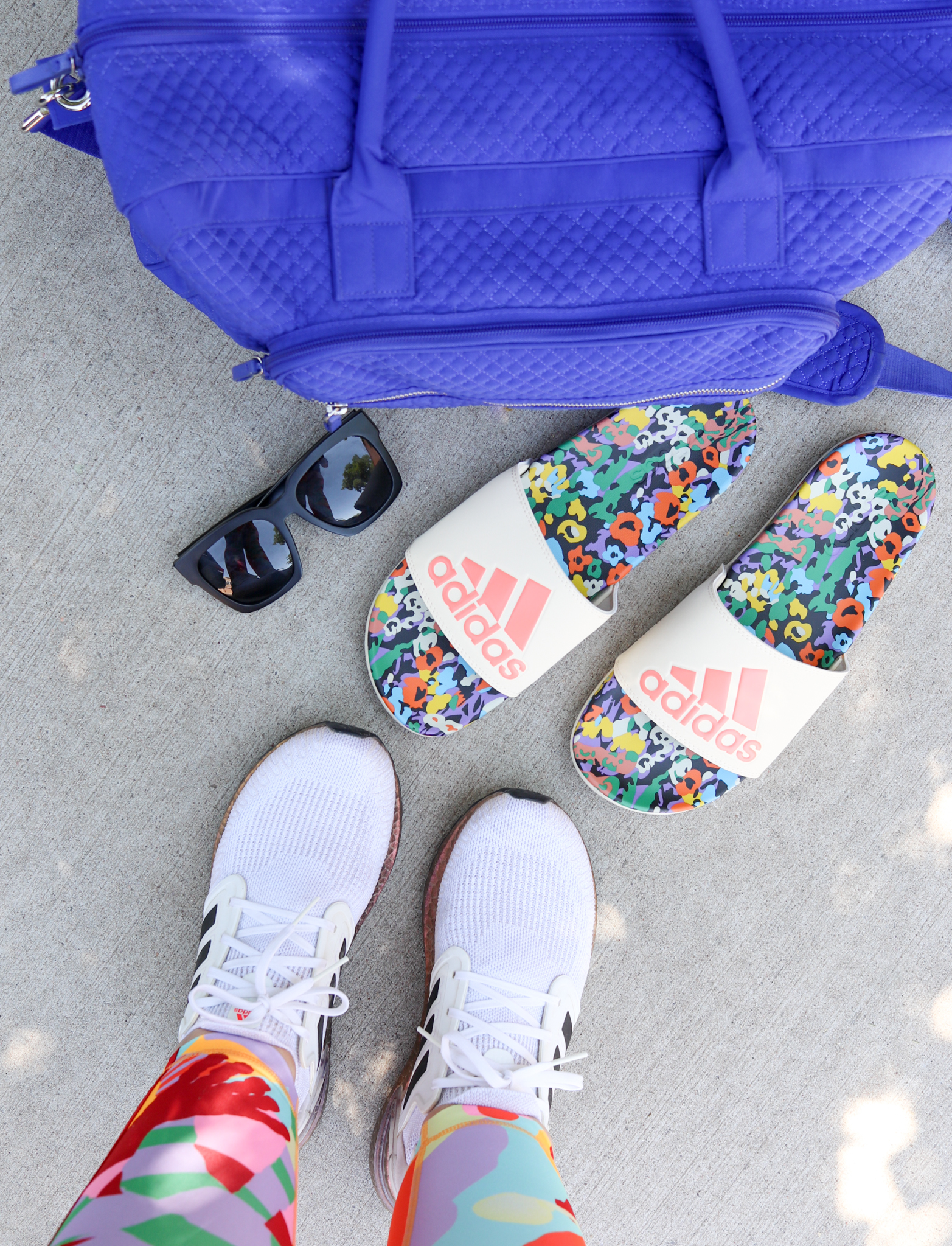 Summer 2023 has quickly turned into the summer of travel for me! As I am typing this, I am about a head out for a quick 2 day trip to Dallas for a concert. Just a few short days after I return from Dallas, I'll be heading off to Denver to see blink 182. Packing for trips usually involves a lot of overthinking for me. I am admittedly not the most efficient packer. This includes for weeklong vacations, as well as a quick getaway. I am 100% an over-packer by nature, even when I am aiming for easy travel style.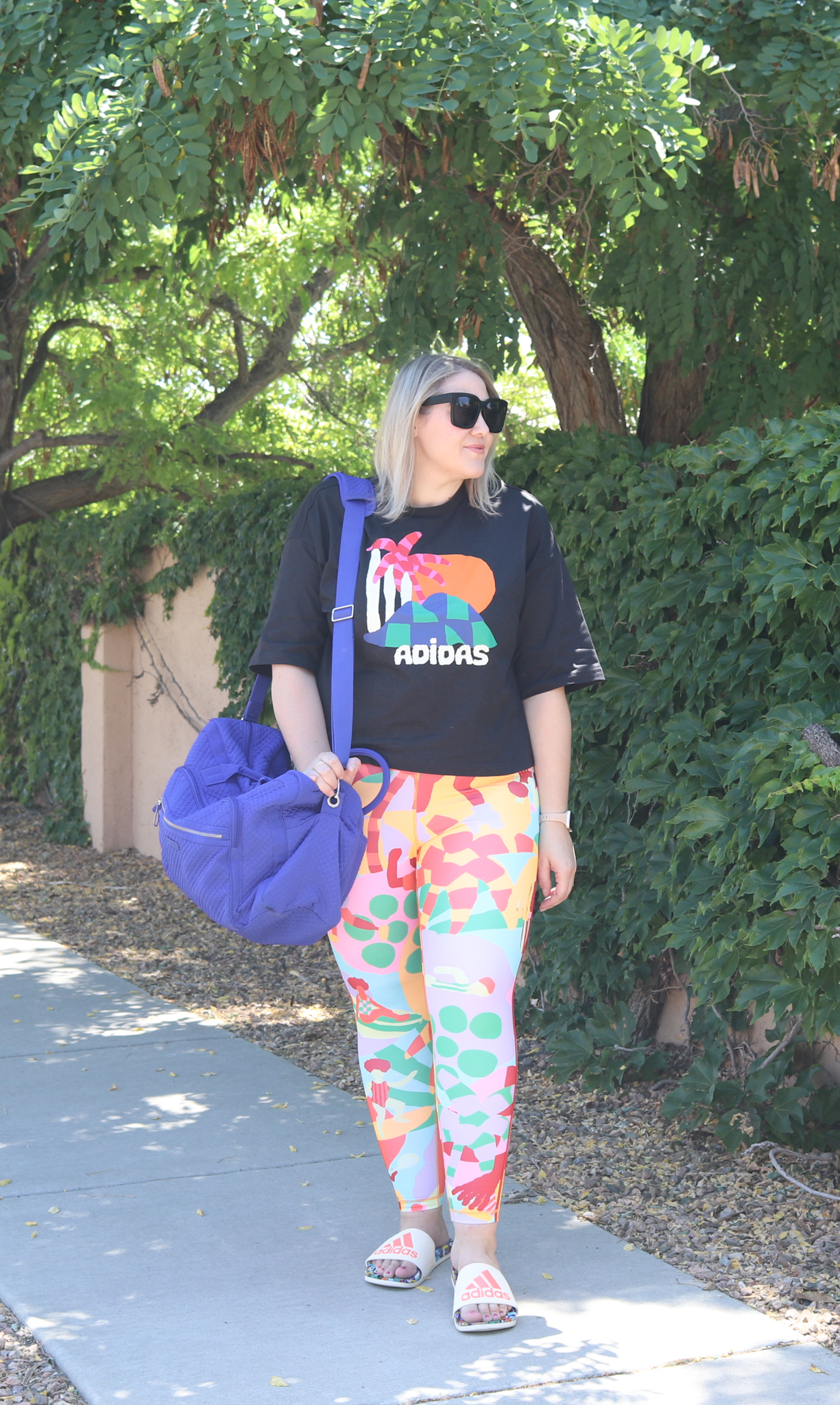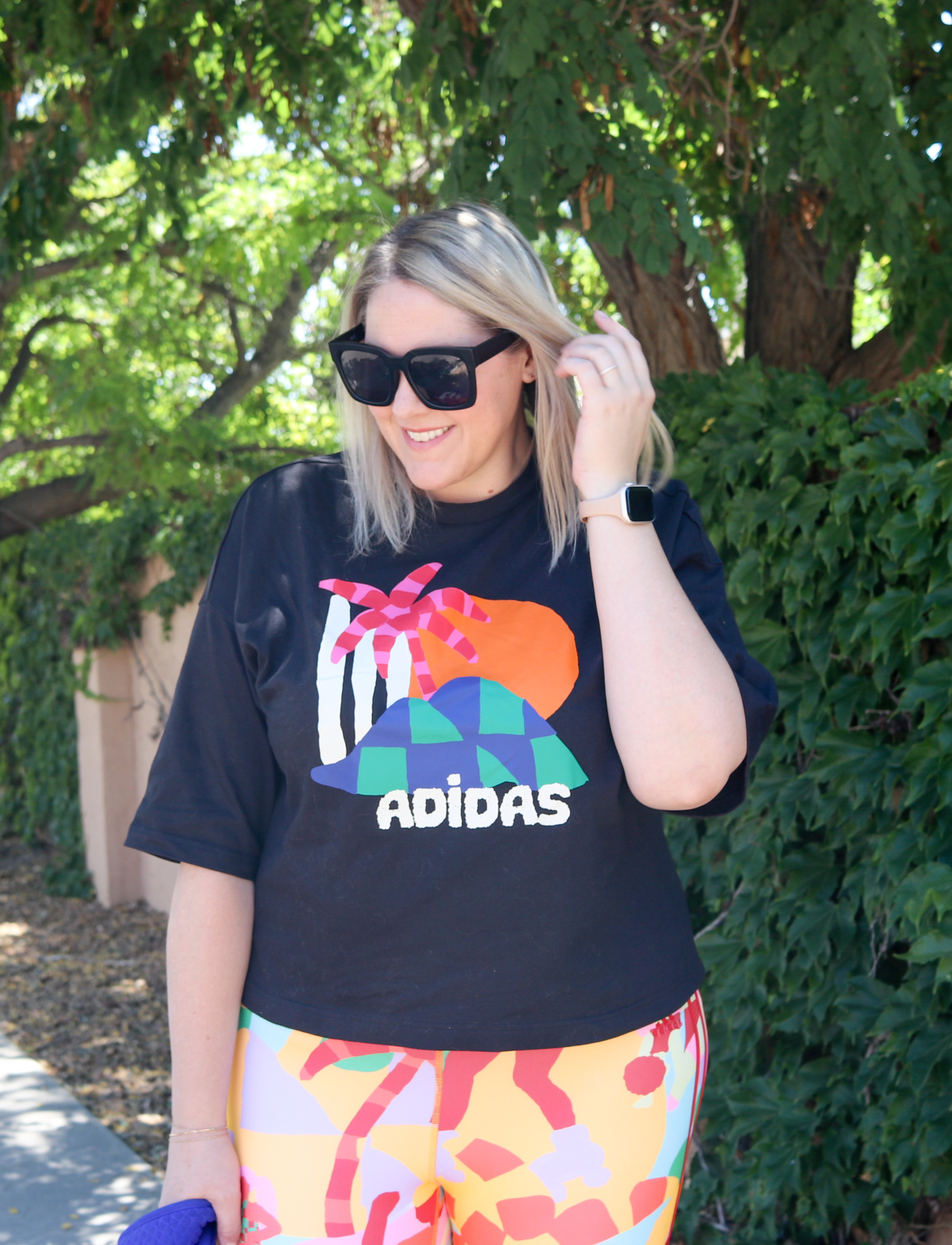 Easy Travel Style
Since I have a few quick getaways planned, I am already thinking about some easy travel style ideas. Leggings are always my pants of choice, especially on road trips or long flights. Rather than throwing on a basic black pair, I love making a statement in a fun printed pair, such as these ones from adidas. If you aren't a leggings girlie, another great alternative is a pair of women's basketball shorts. A graphic or solid oversized tee is also a great option to help you feel comfortable and look stylish at the same time.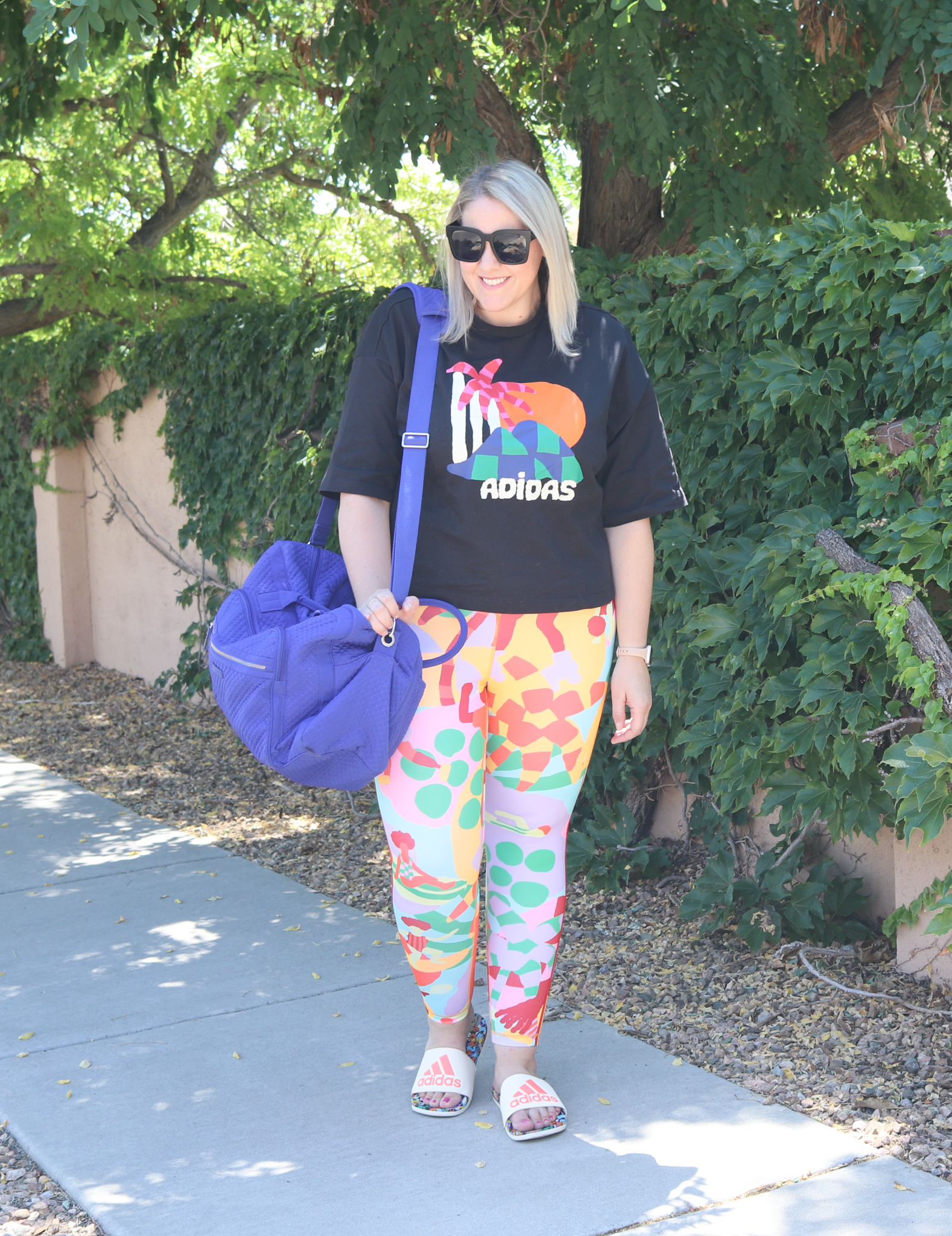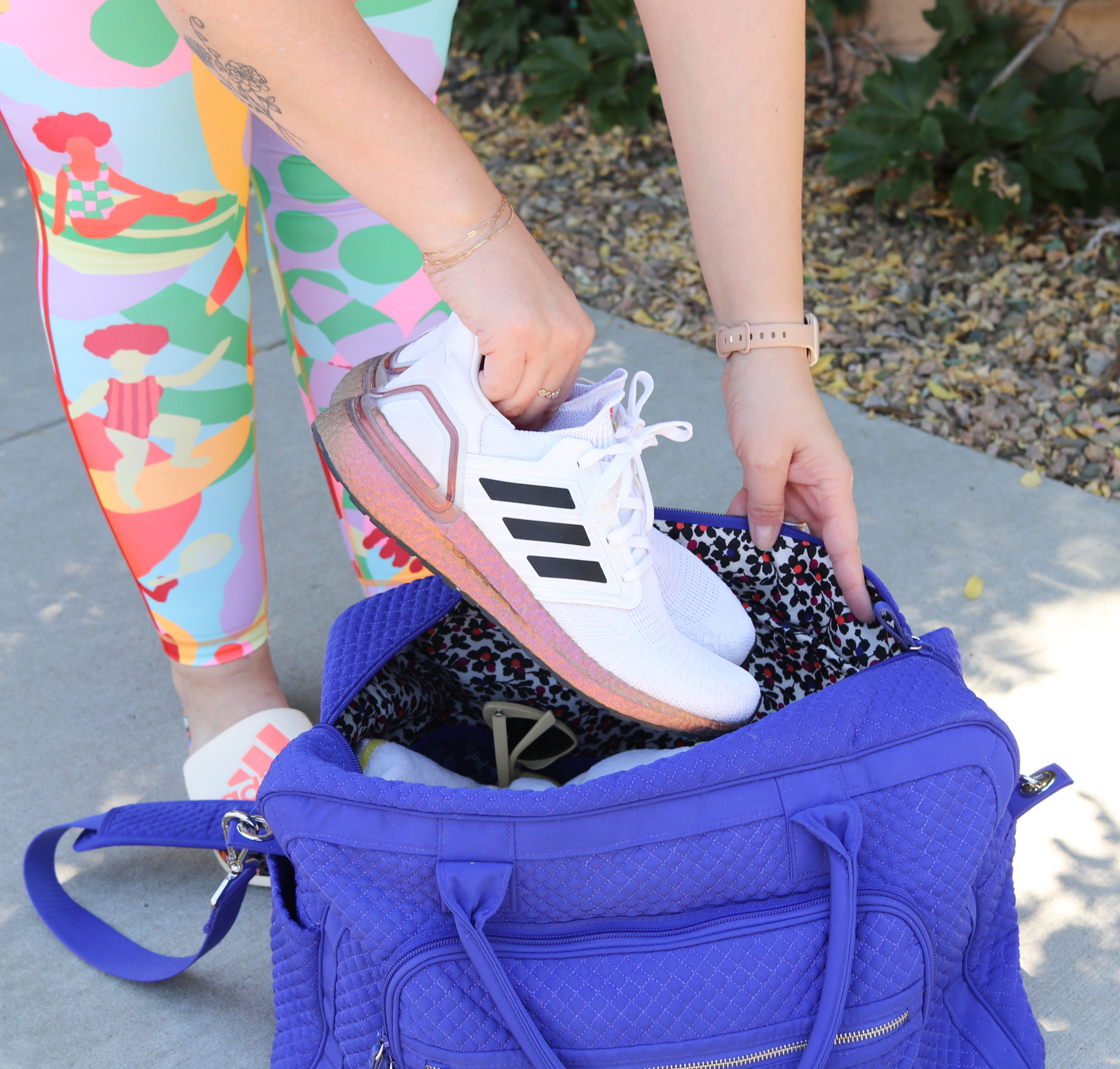 Packing for a Getaway
It also feels important to share a few of my packing essentials. When I think of 'essentials', I think of items that can be styled multiple ways, worn in a variety of settings, and above all, are comfortable! A great pair of running shoes are key.Whether you plan to work out, or just wear them to walk around a city and explore, running shoes are a must. adidas also has a huge variety of shoes for whatever activities you plan on including into your trip, including hiking shoes, basketball shoes, and golf shoes.
I also ALWAYS travel with a hoodie or sweatshirt, no matter what the temperature or season. Weather can be unpredictable, and it's always a good idea to be prepared. I also always make sure I have a hoodie to throw on while relaxing in a hotel room, or to throw on first thing in the morning when I wake up.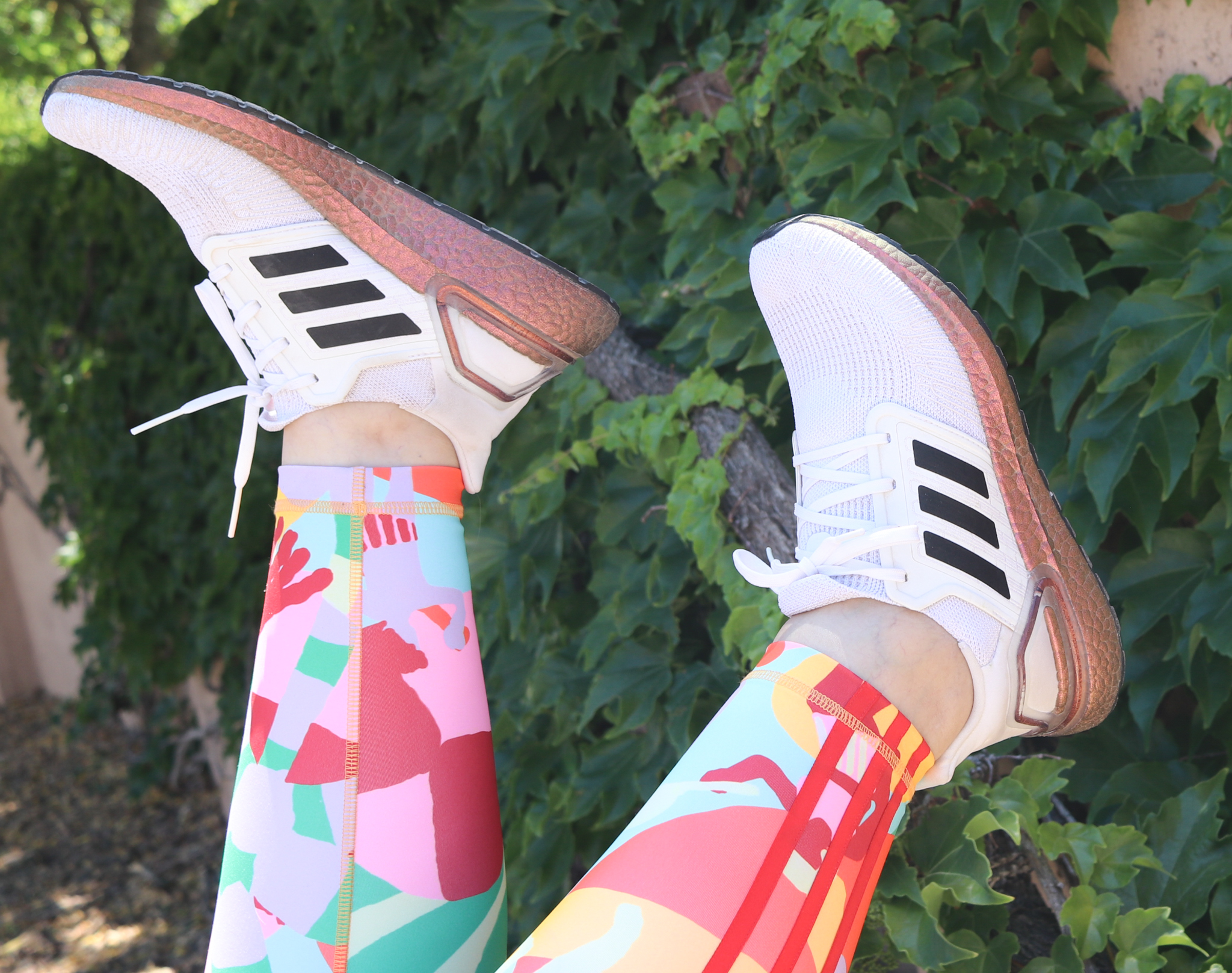 What are some of your packing essentials? What does your easy travel style consist of?