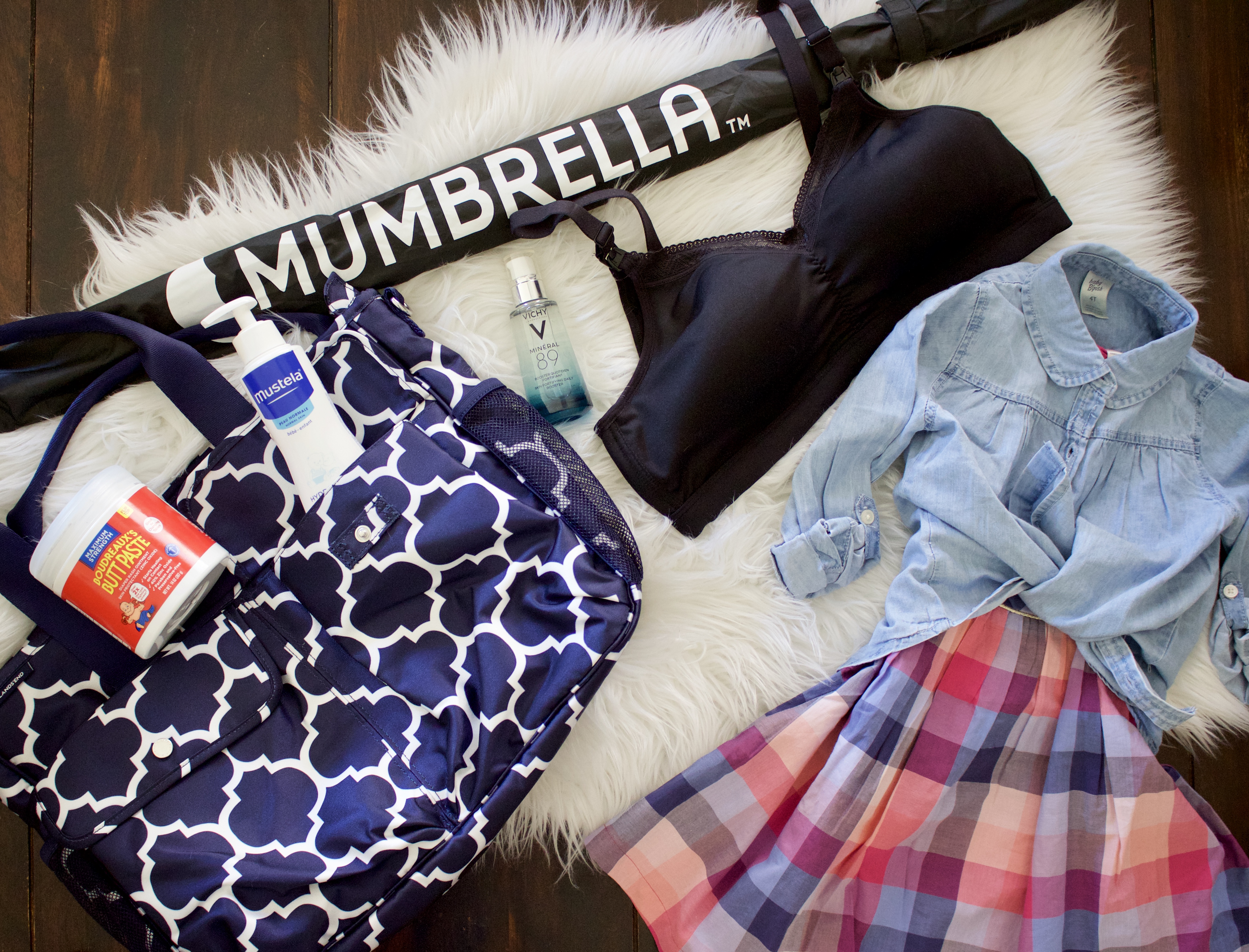 This post is sponsored by Babbleboxx.com. All opinions are my own.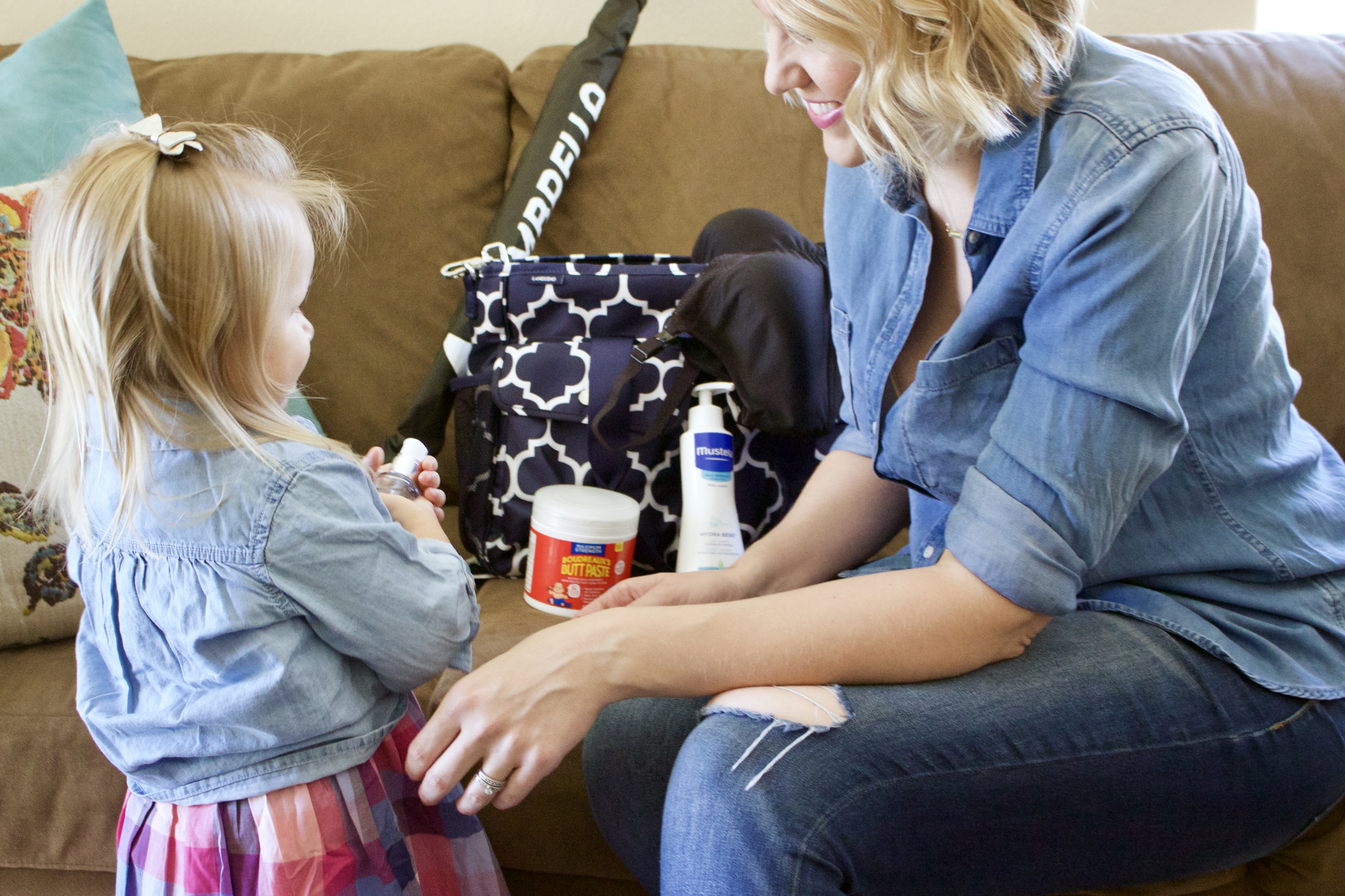 It's hard to believe that this time last year, I could still consider my daughter to be a baby. Now that she's almost 2 1/2 years old, she is in full blown toddler mode. I still find myself using a lot of "baby" basics, even though Harper is far from the infant stage. There are a few things, like a good baby lotion and diaper bag, that I think we will be using for years to come! It's also always nice to keep an eye out for mama essentials, such as the perfect nursing bra,  that will come in handy if I ever have another baby. When I had the chance to give the latest Babbleboxx a try, I couldn't wait! Check out these fabulous mama and baby essentials, and be sure to pick up a few of your own with all of the great discount codes included below!
Baby Basics for Fall:
OshKosh B'Gosh – Cutest. Clothes. EVER! As you can imagine, I'm constantly shopping for my daughter. I've been on the hunt for a chambray shirt, and OshKosh totally delivered. They carry sizes up to 5T, which is perfect for all of my fellow toddler mamas out there! You can get 20% off $40+ purchase with the code OKBG3352 (online only) or 036992 (in store only).
Boudreaux's Butt Paste – Diaper rash is the worst! Thankfully we only had to deal with it a few times when my daughter was younger, but when we did it was so hard to find relief. If you have never tried Boudreaux's before, you are missing out. It is super effective, without any harsh ingredients, and clears up any irritation quickly. This product is definitely a must have for anyone with a baby or toddler!
Mumbrella Stroller Umbrella – Another genius product – enter the Mumbrella. I love that you can attach this umbrella to any stroller. This gives you ultimate protection from the rain and sun while being hands free. Another bonus – the mumbrella is UV coated and water resistant. You can use the code BABBLEBOXX for free shipping on your order.
Mustela Baby Lotion – My daughter has always had very sensitive skin, and can probably thank her mama for that. We are in love with Mustela baby lotion, and it's non-greasy and moisturizing finish. 97% of it's ingredients come from a natural origin, which makes me feel good about what I'm putting on her skin. Use the code BABBLEBOX17 for 20% off your purchase at MUSTELAUSA.com.
Mama Basics for Fall:
Playtex Nursing Bra – Finding a good nursing bra is no easy feat. I nursed my daughter for 17 months, and definitely would have went longer if she didn't wean herself. The one thing I was not sad about when we stopped was wearing nursing bras. I think if I had this pretty Playtex nursing bra during my breastfeeding journey, I wouldn't have minded as much. It has a Cool Comfort fabric that helps wick away moisture, and stretches up to two cup sizes.
Vichy Mineral 89 – Let's be real, all mamas need a little pampering in their lives! Even something as simple as a new skincare product can make you feel like a million bucks. I've been loving this Thermal Water from Vichy! It contains Hyaluronic Acid, which is one of the most moisturizing ingredients you can find in any skincare product. Use the code BabbleBoxx for 20% off and free shipping on your Vichy order (ends 11/30/17).
Land's End Diaper Bag – Finding a diaper bag that is both cute and functional is definitely a challenge. I remember spending so much time trying to find the perfect one when I was pregnant with Harper. All parents need a bag that is lightweight, has enough storage pockets, and is durable. This Land's End beauty covers all of the bases.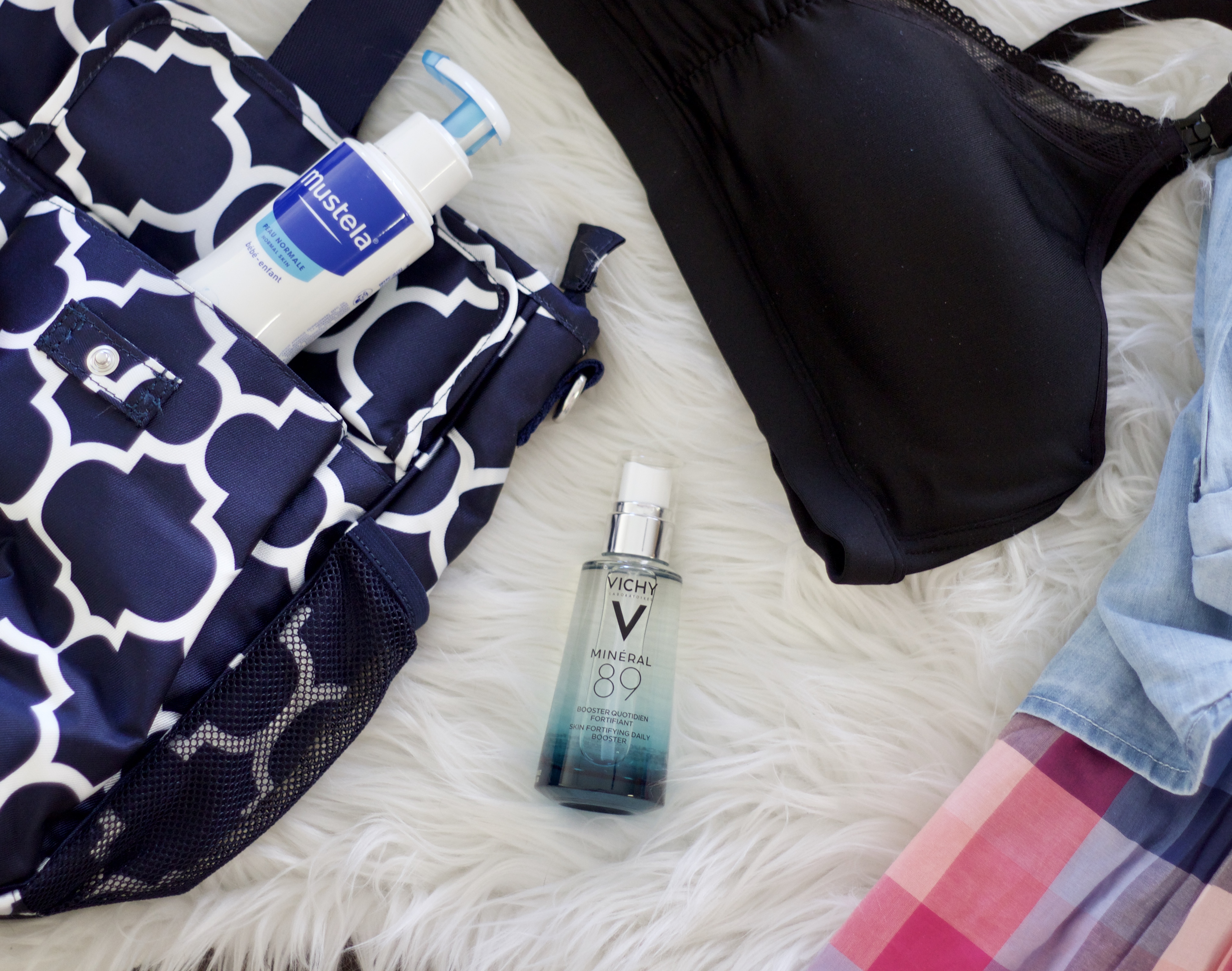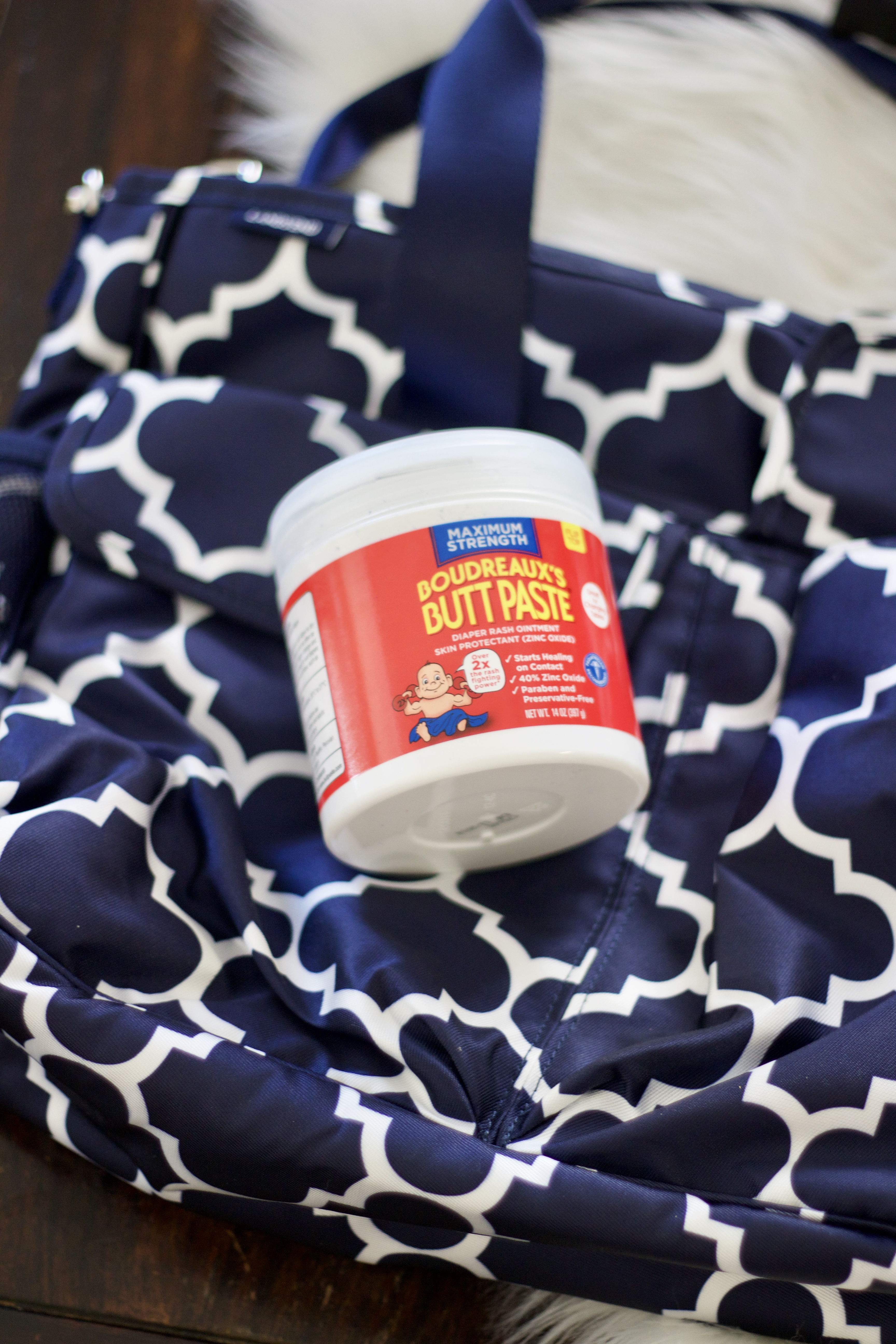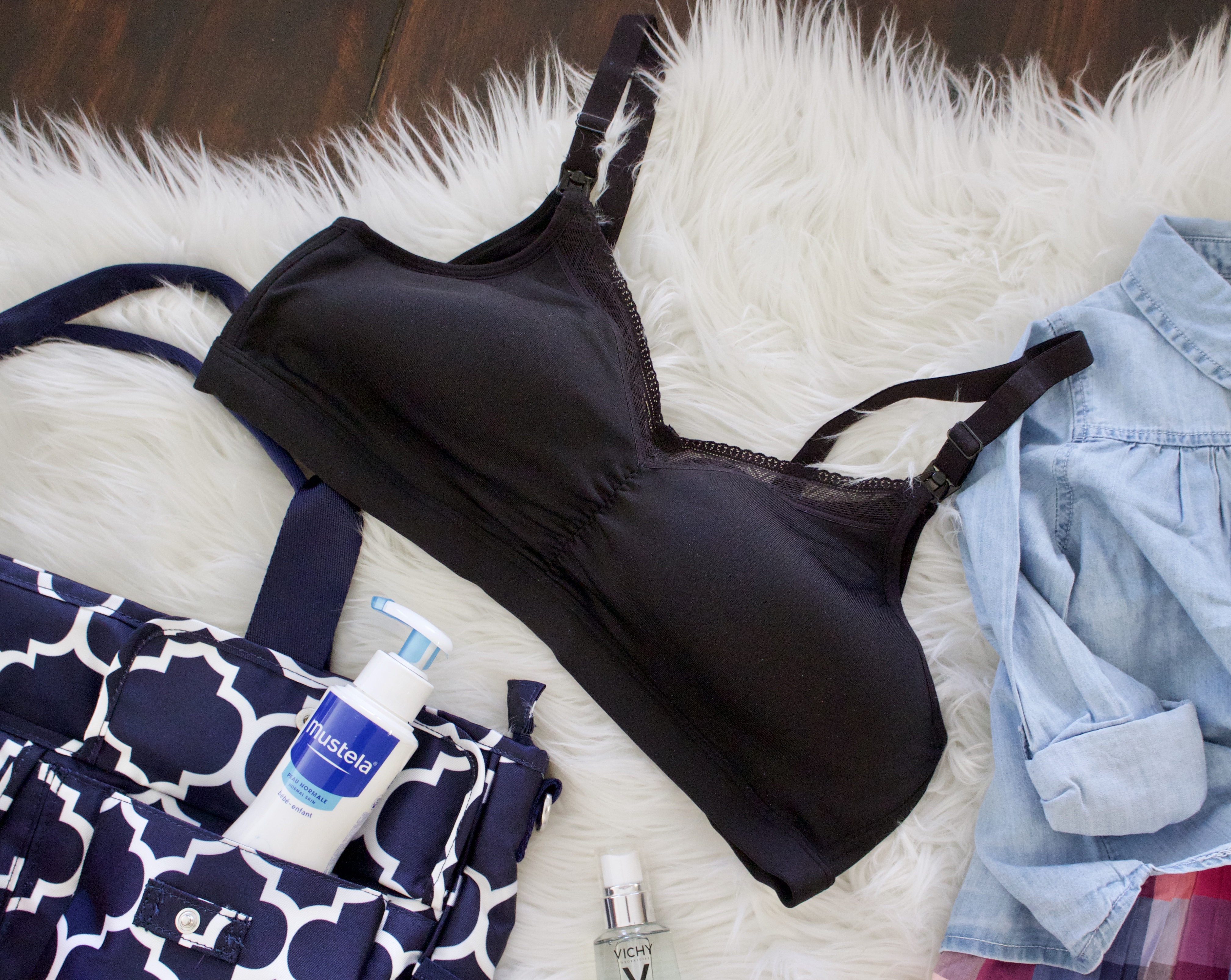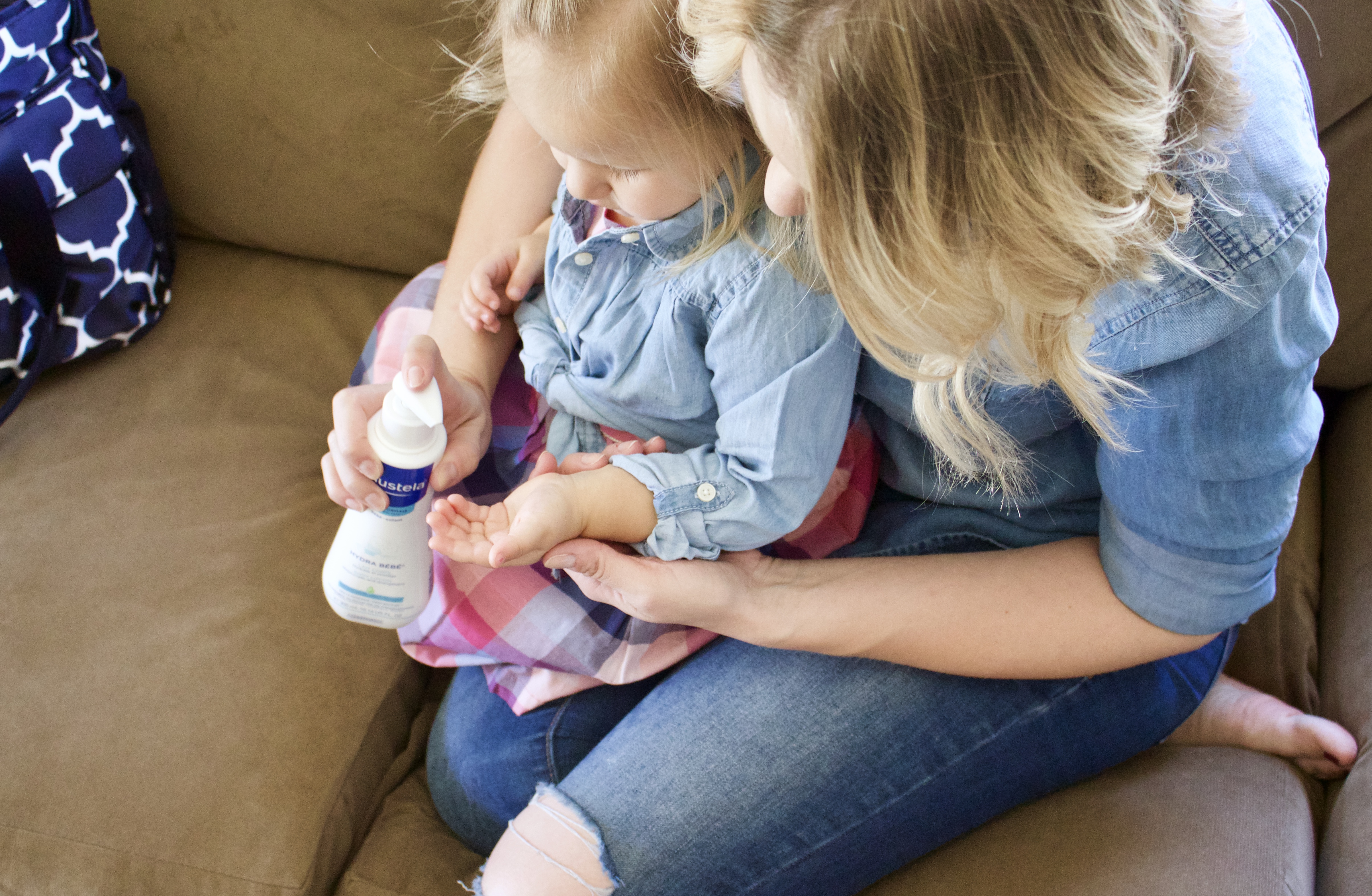 What are your mama or baby essentials for fall?