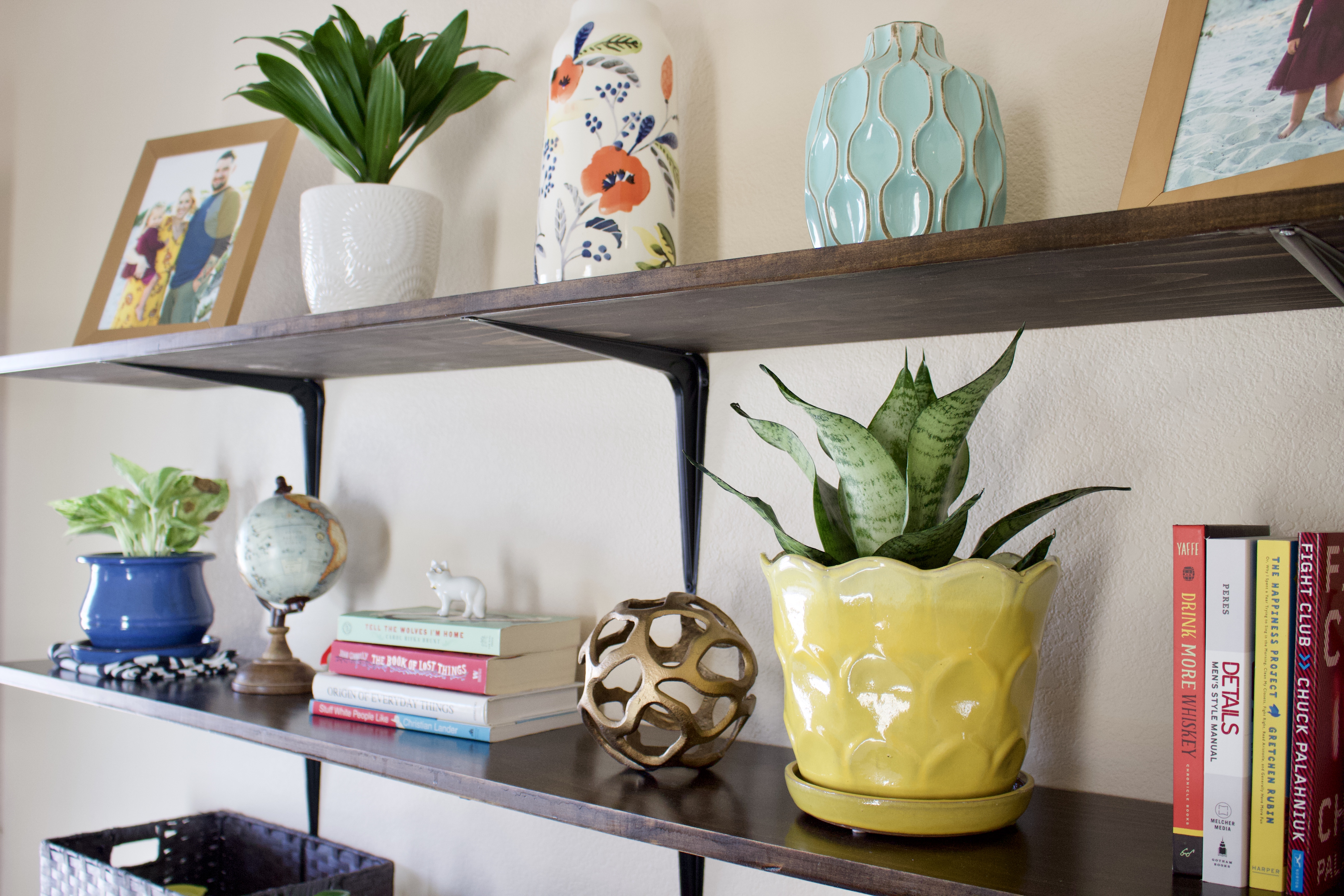 I am so excited to finally be sharing our affordable DIY shelves with you today! Believe it or not, a few months ago the wall that the shelves are now on was painted with a large chevron print. I'm only mildly embarrassed to admit that. This year we finally decided it was time to say goodbye and make our front room a lot more modern. We have added a new couch, a bunch of plants, and moved the majority of Harper's toys into her room. Once we did that, we knew we wanted to put something up where the chevron wall once was. So here we are, DIY shelves to the rescue!
I love that my husband is a DIY kind of guy. If he doesn't know how to do or make something, he enjoys taking the time to learn, which is so cool to me. He is definitely the patient one, so let's just say I was more of a consultant for this job than then actual DIY'er. He gets all of the credit for these shelves. All we needed were 3 pine boards, wall brackets, some wood stain and finish, and viola! We managed to buy all of the materials we needed for under $75, and I've listed them all below for you.
We opted for 6′ long shelves, based on the size of the room we put them in. My husband cut and sanded each board down to the correct size. He stained each piece of wood and topped it off with a poly satin wood finish. We measured and marked where each bracket would go, and once the shelves were dry, he attached three brackets to each shelf. Once the shelves were hung, the decorating began, which of course was my favorite part. We didn't want the shelves to be too cluttered or busy, so we just added a few personal touches. I'm so happy with how they turned out!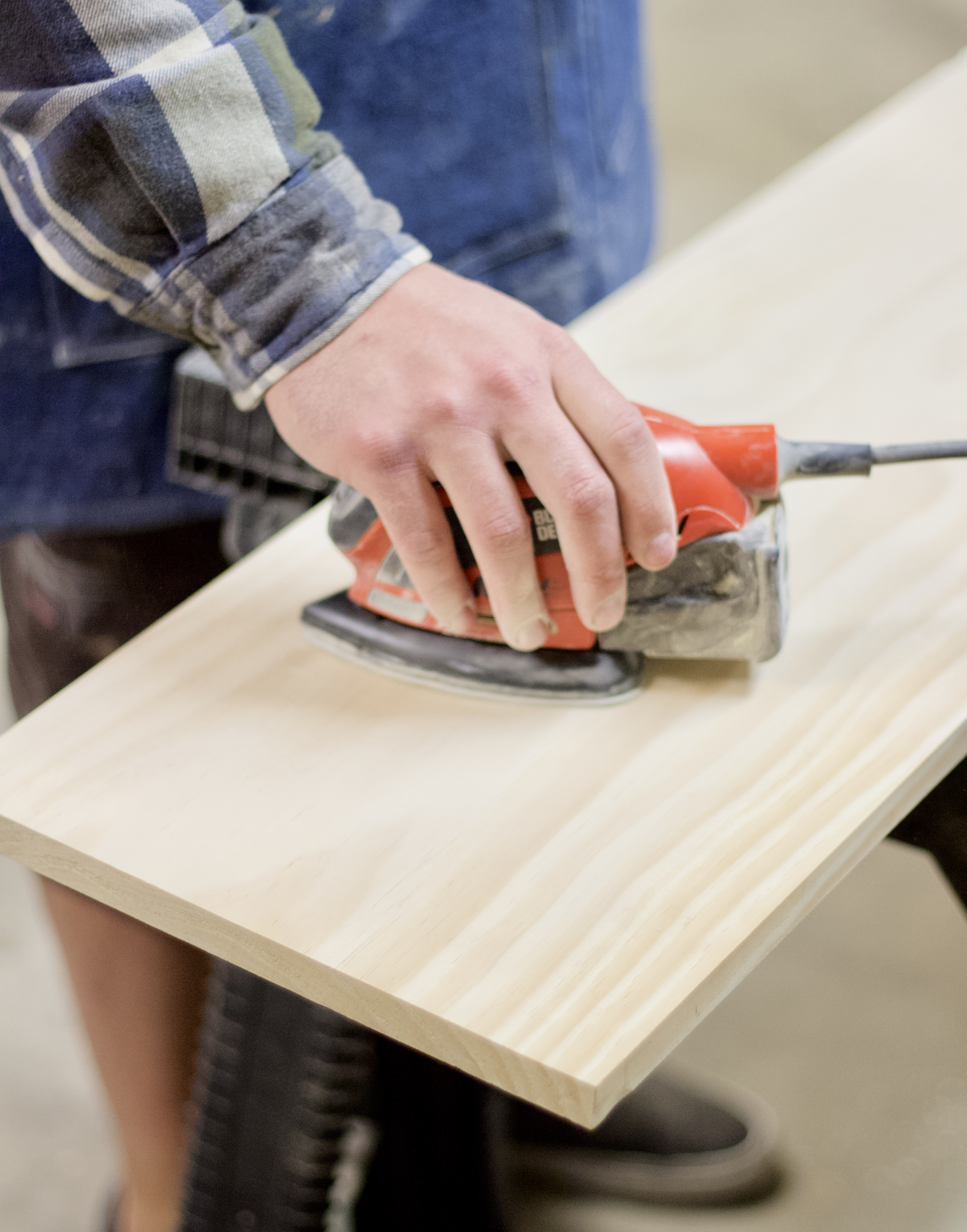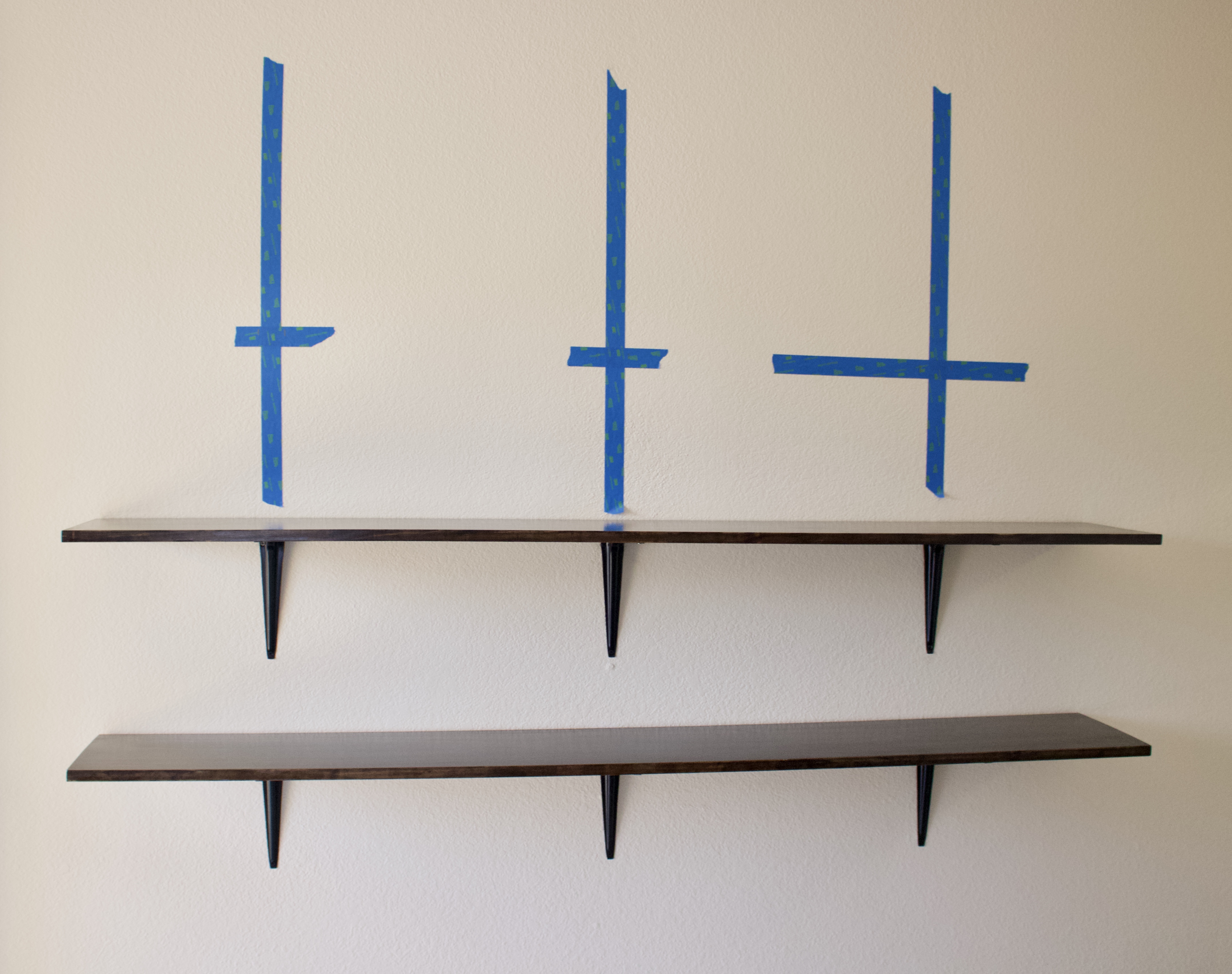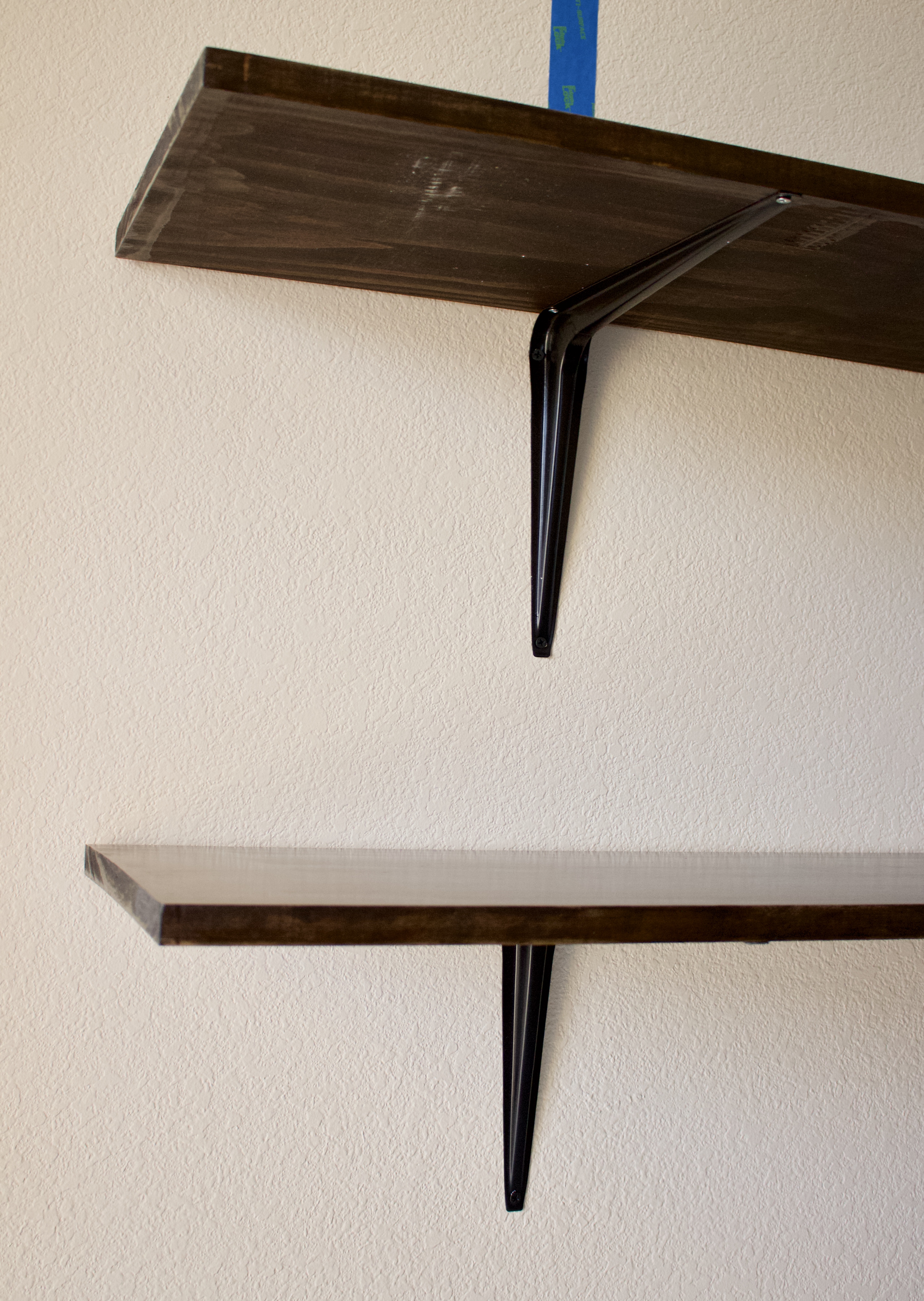 Material Details (all purchased at Lowe's):
3 1x12x8 pine boards – $26.30
9 9″ x 11.5″ shelf mounts – $21.36
1 can of satin black spray paint – $3.98
32oz can of stain in 'Espresso' – $7.98
32oz can of poly satin wood finish – $11.98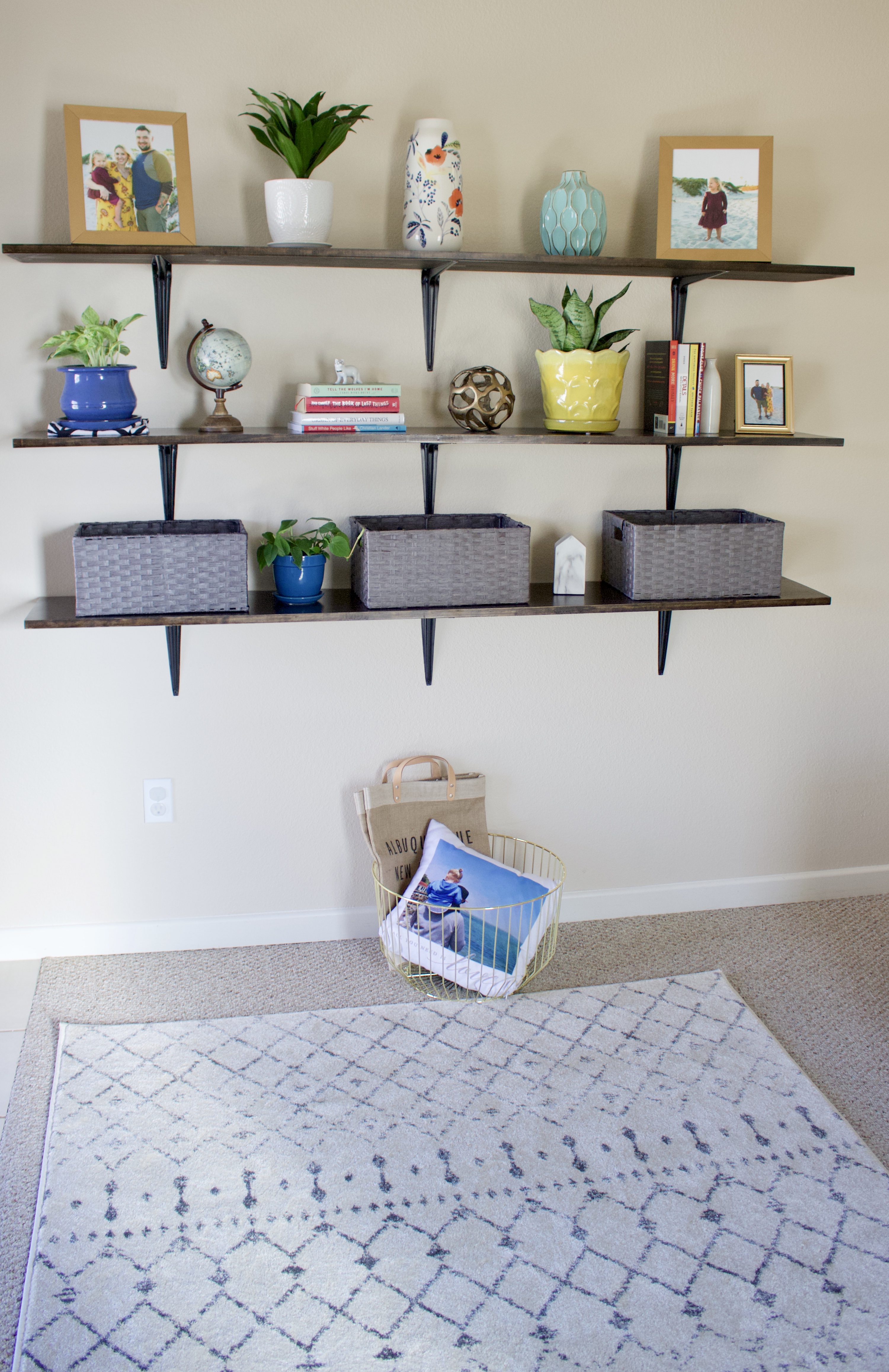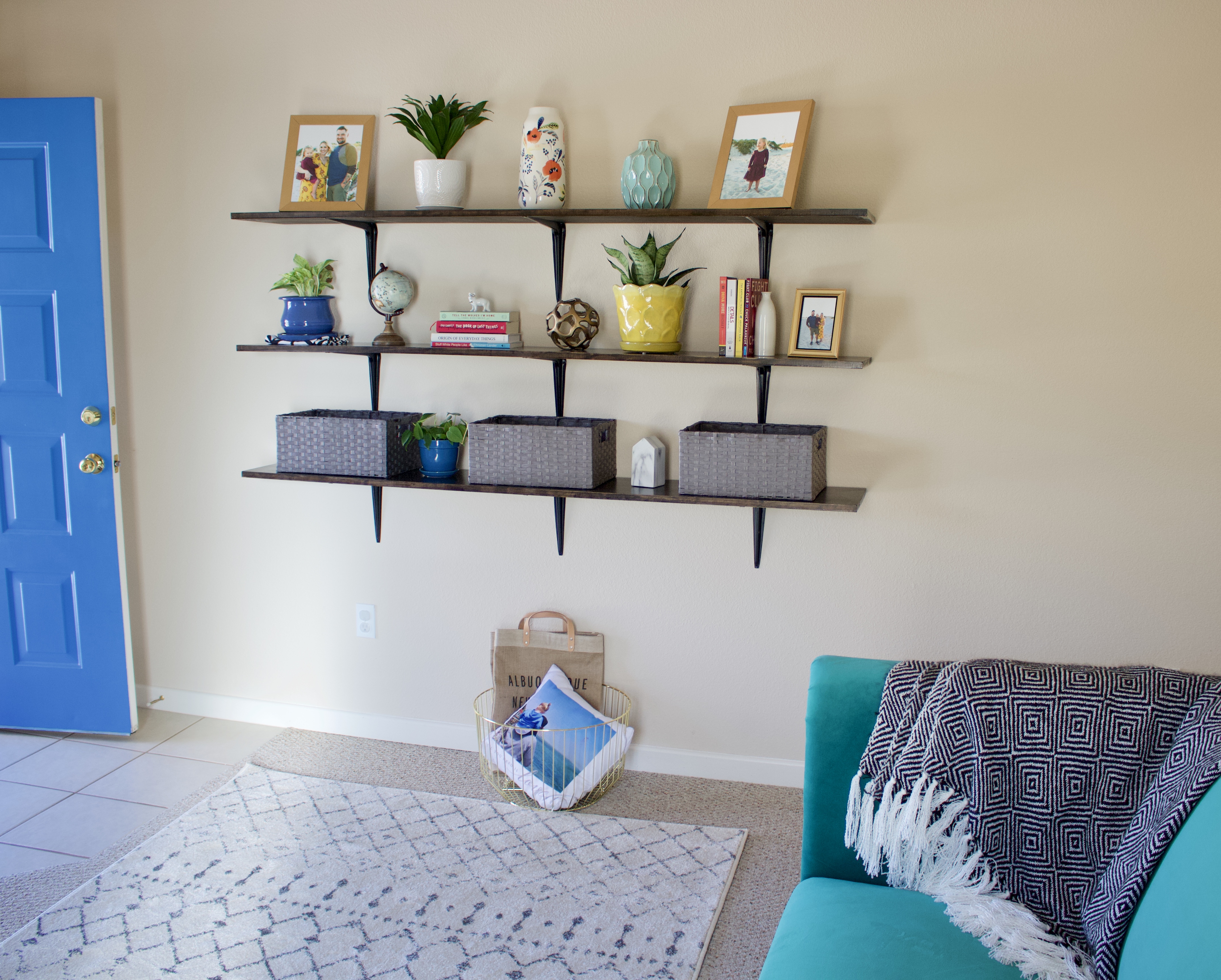 Room Decor Details:
Moroccan Trellis Rug c/o Rugs USA
Blue Vase (similar here)
Yellow Ceramic Planter (similar here)
Shop the Post: