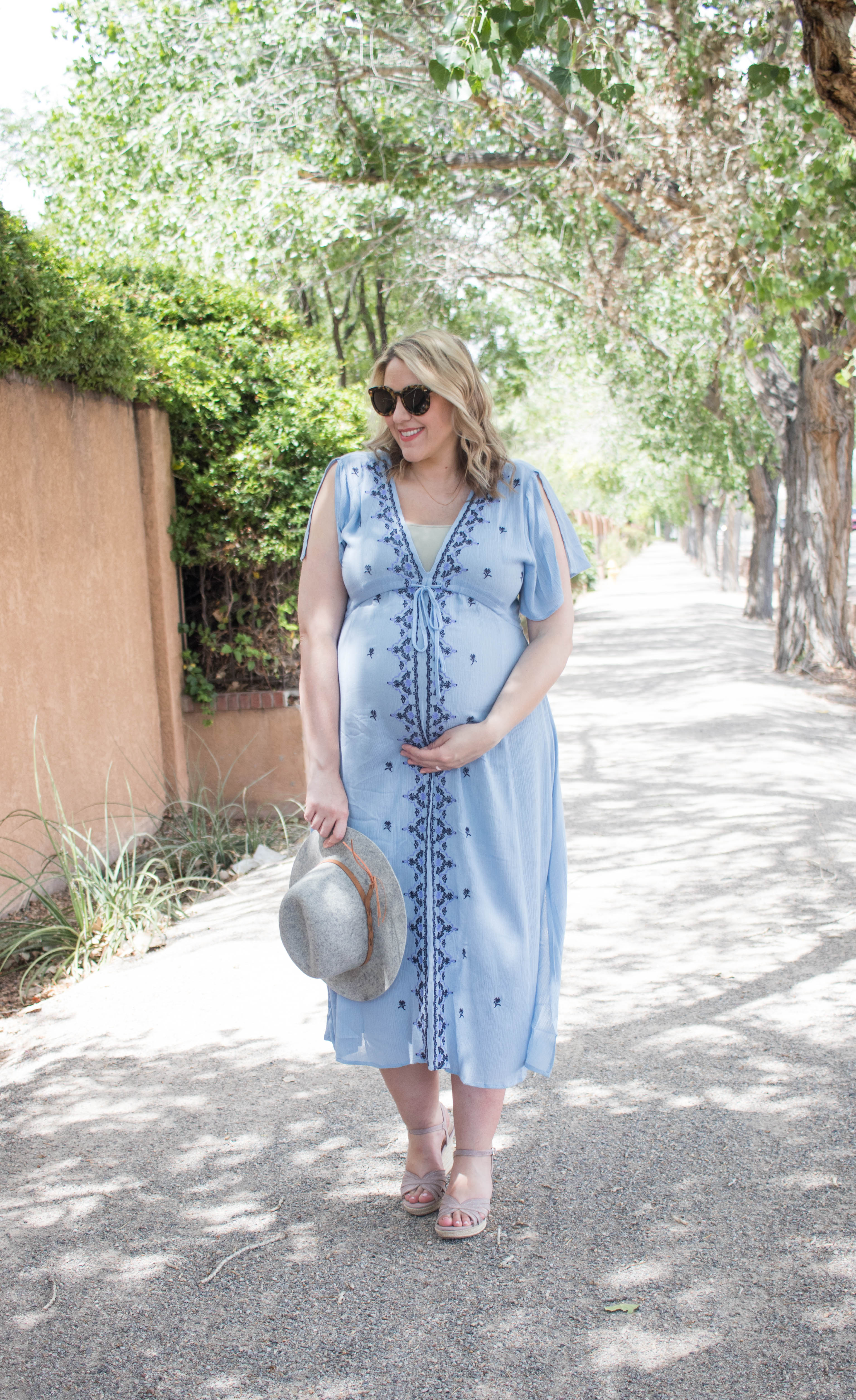 I joked with my husband while we were taking these pictures that I have a feeling my maternity outfit post days are winding down. I'm only 32 weeks this weekend, but my getting made up for the day days are limited. The hardest thing lately is actually the fact that I have about 3 pairs of shoes that still fit my feet. I definitely don't want to invest in new shoes at this point with only 2 months to go. Other than being limited on my shoe choices, I'm also trying not to buy more maternity clothes if I can avoid it.
That being said, I'm thankful for this non-maternity embroidered dress! It's from my faves at Bella Ella Boutique. I've shared a few of their pieces before like this other non-maternity maxi dress a few months ago. This time I wound up sizing up to their 'curvy' sizing to make sure I had plenty of room now and after baby is here. This dress is quite sheer and a lot more low cut on me than it was on the model. I threw on my Blanqi cami slip underneath which was perfect. The slip also helps keep me cool!
Don't forget if you place an order with Bella Ella Boutique you can use the code LINDSAY for 10% off. I am actually looking forward to not being pregnant so I can wear some of their cute new arrivals for fall! Call me #basic, but fall fashion is my favorite! I'm also looking forward to wearing all of my fall boots when my feet shrink back down to size haha!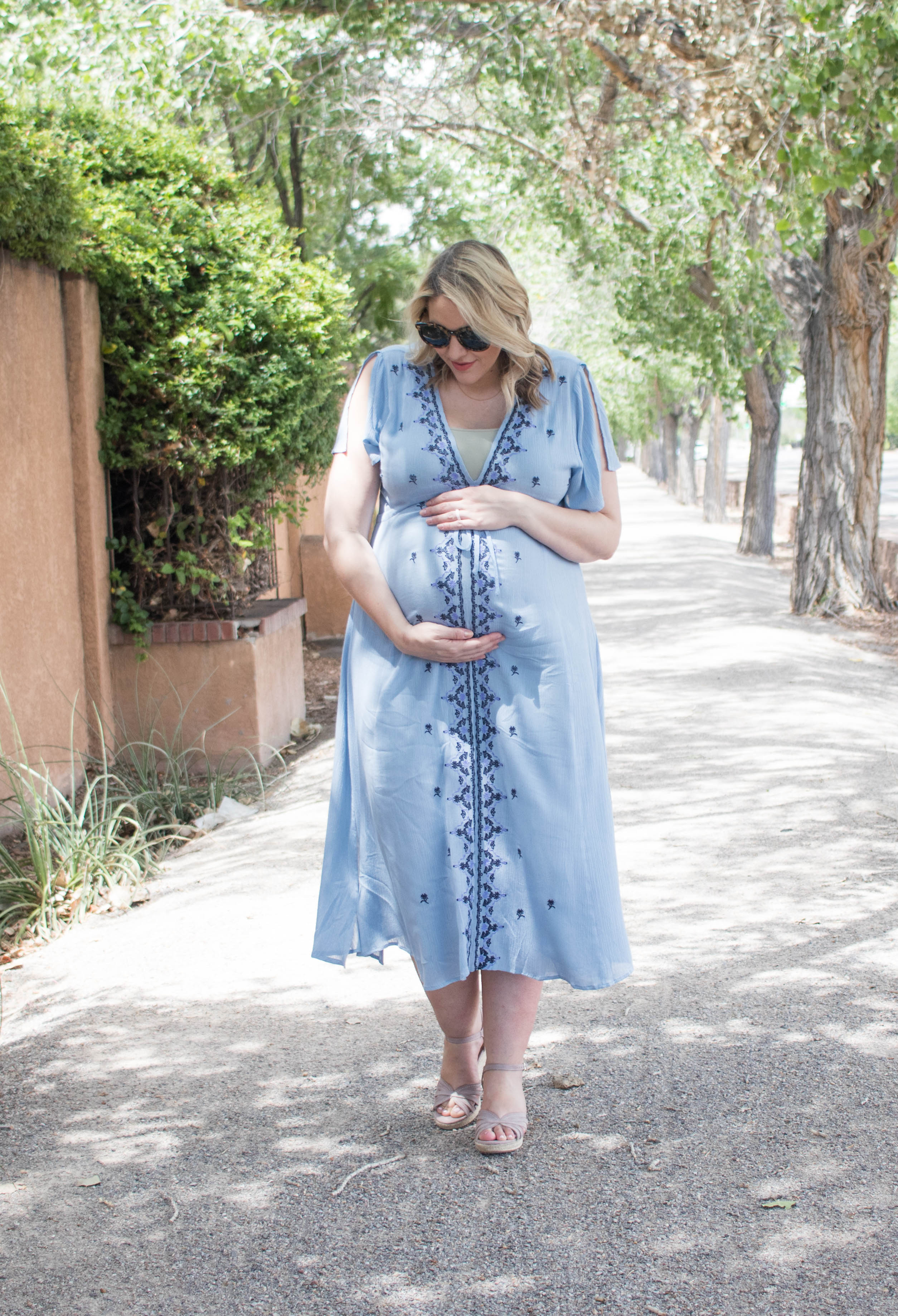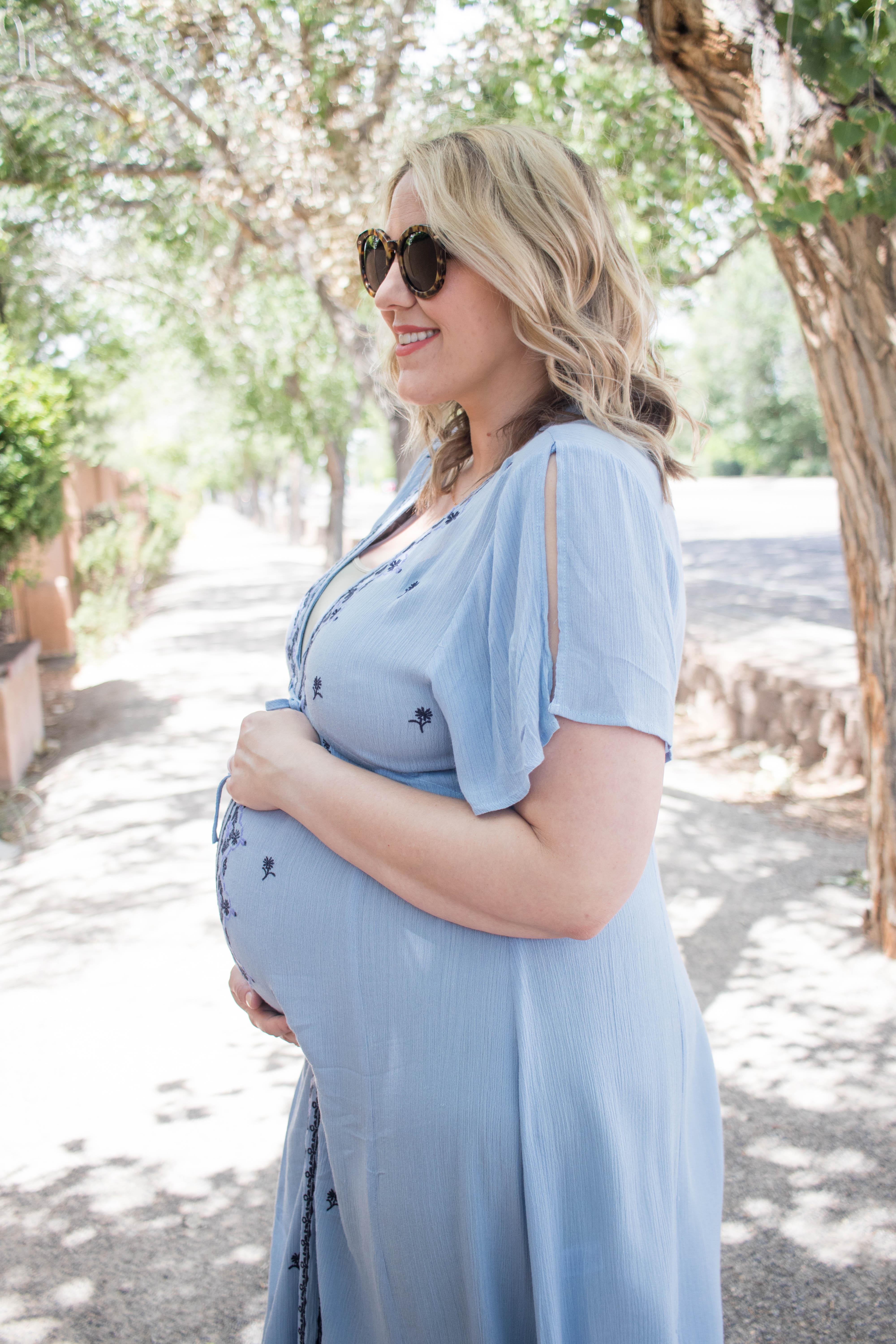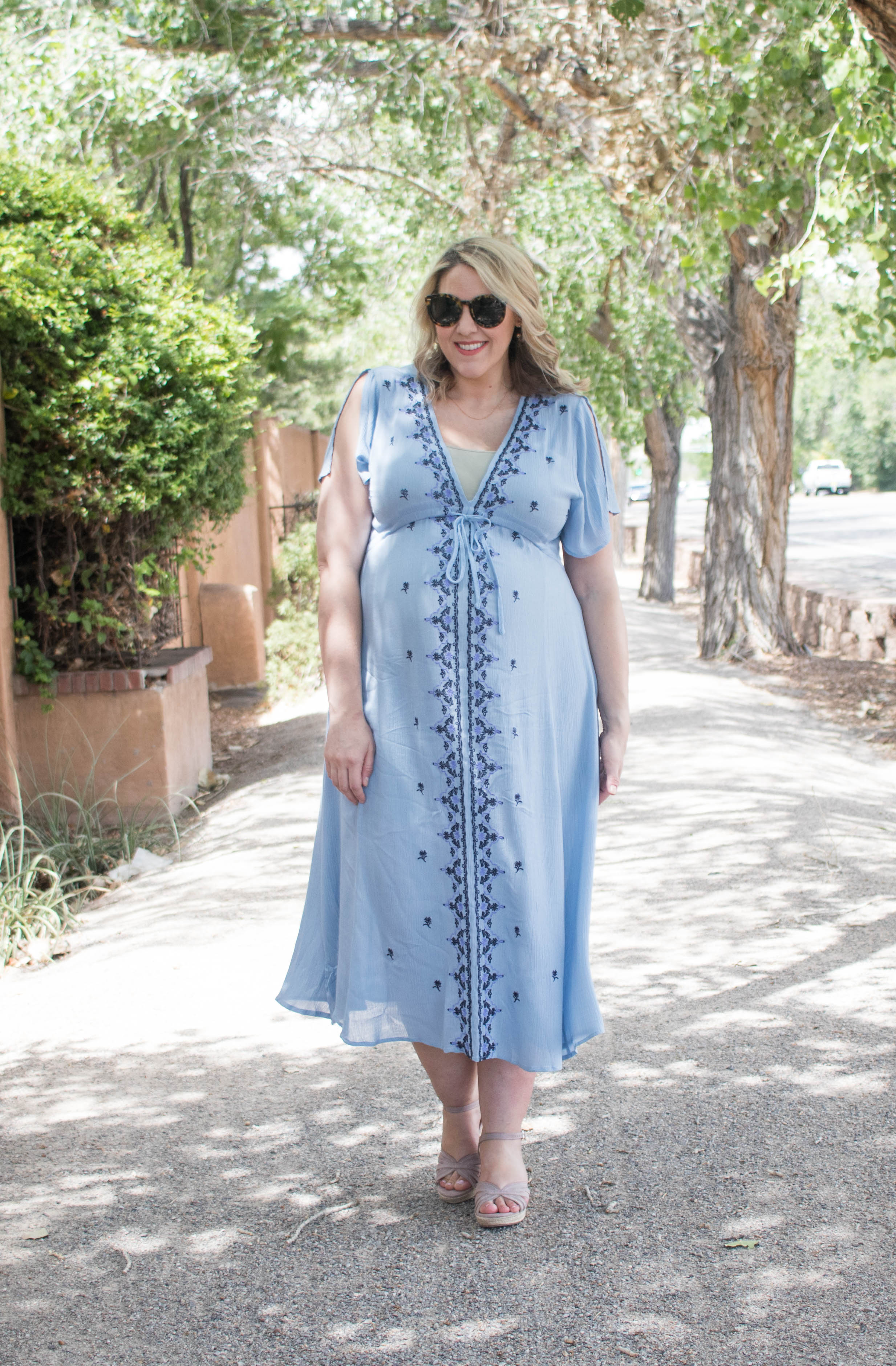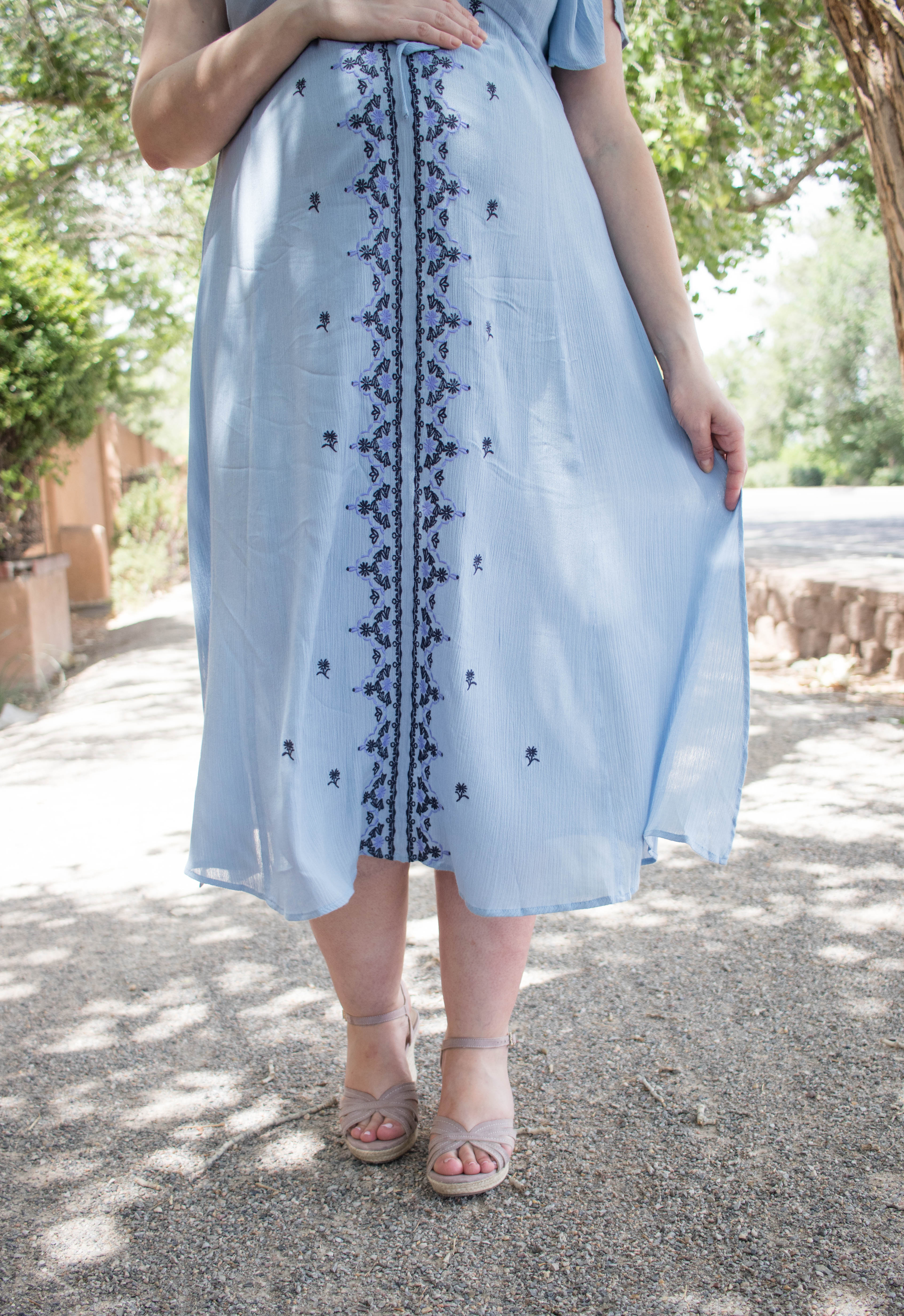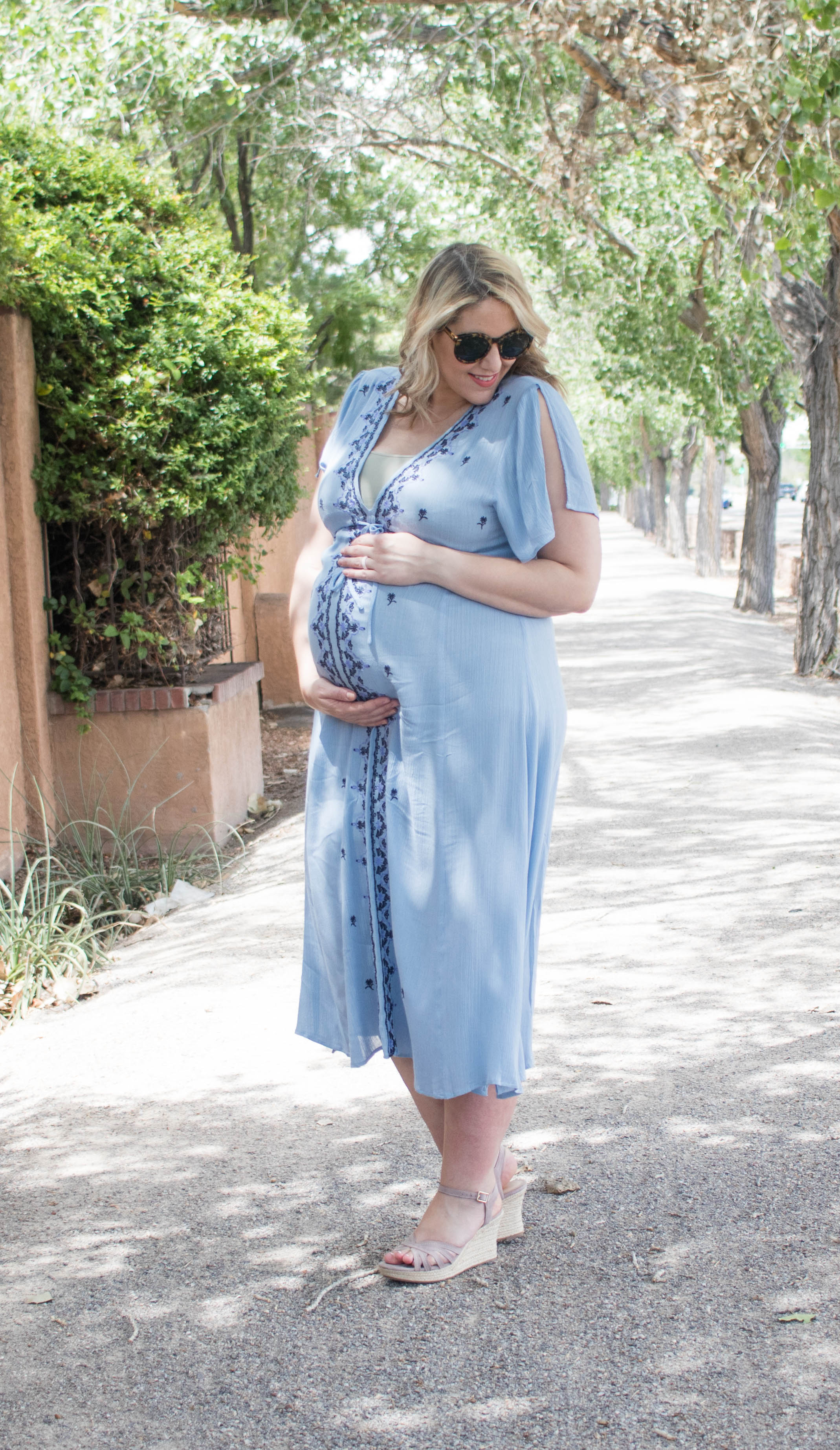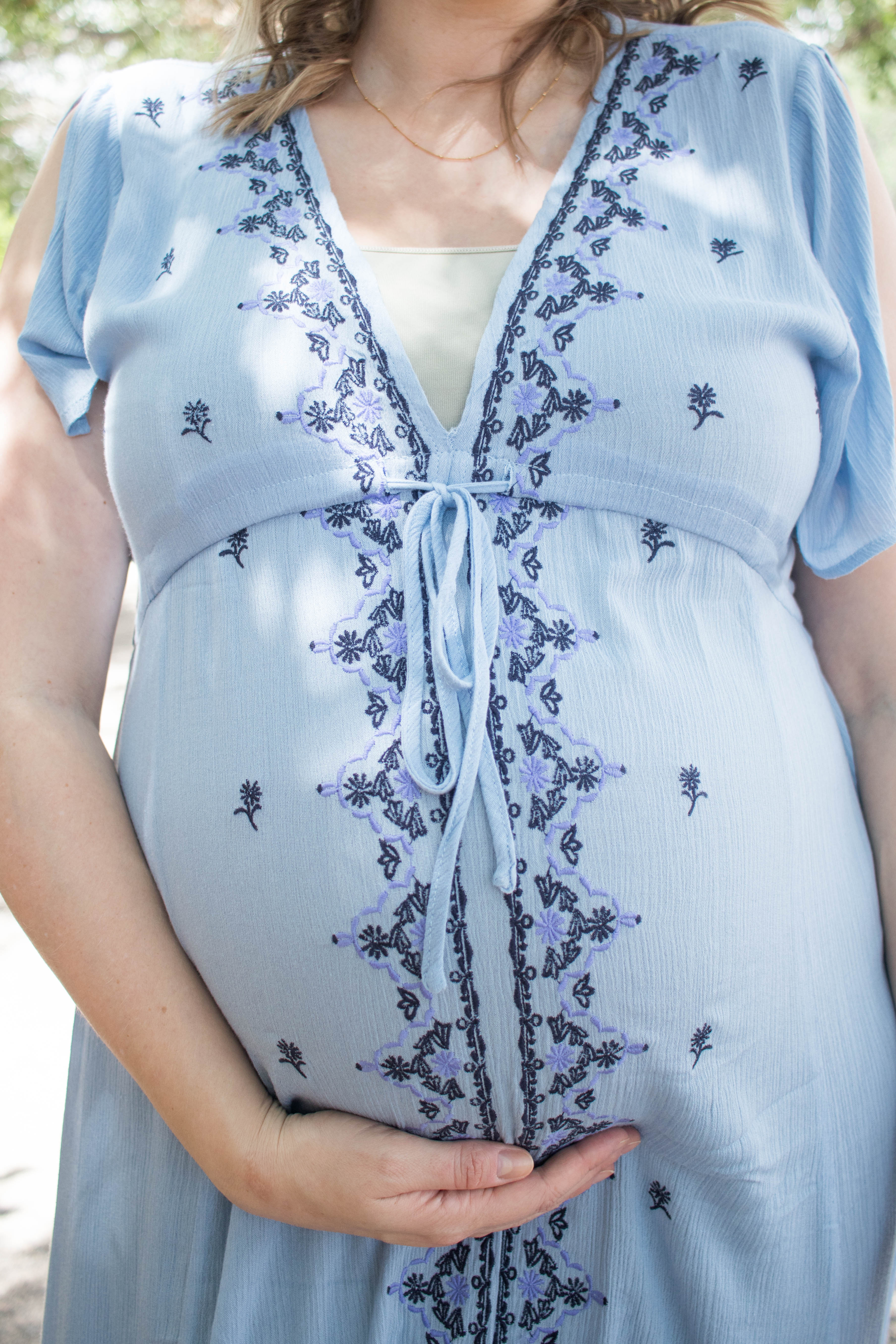 Wearing:
Embroidered Maxi Dress c/o Bella Ella Boutique (use code LINDSAY for 10% off your order!)
Sugarfix by Baublebar Hoop Earrings c/o
Shop the Post: