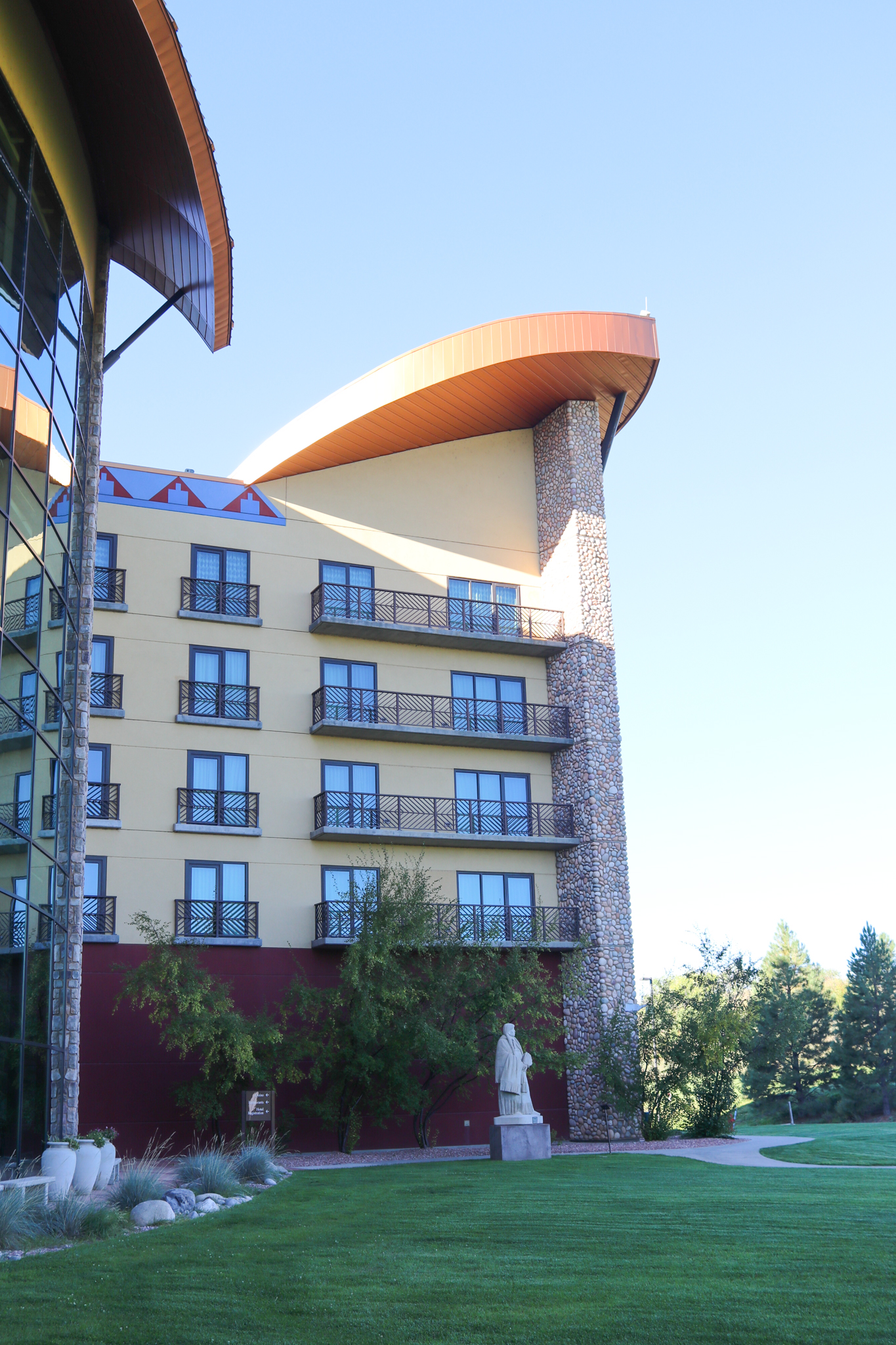 This post has been sponsored by Sky Ute Casino. All opinions are entirely my own.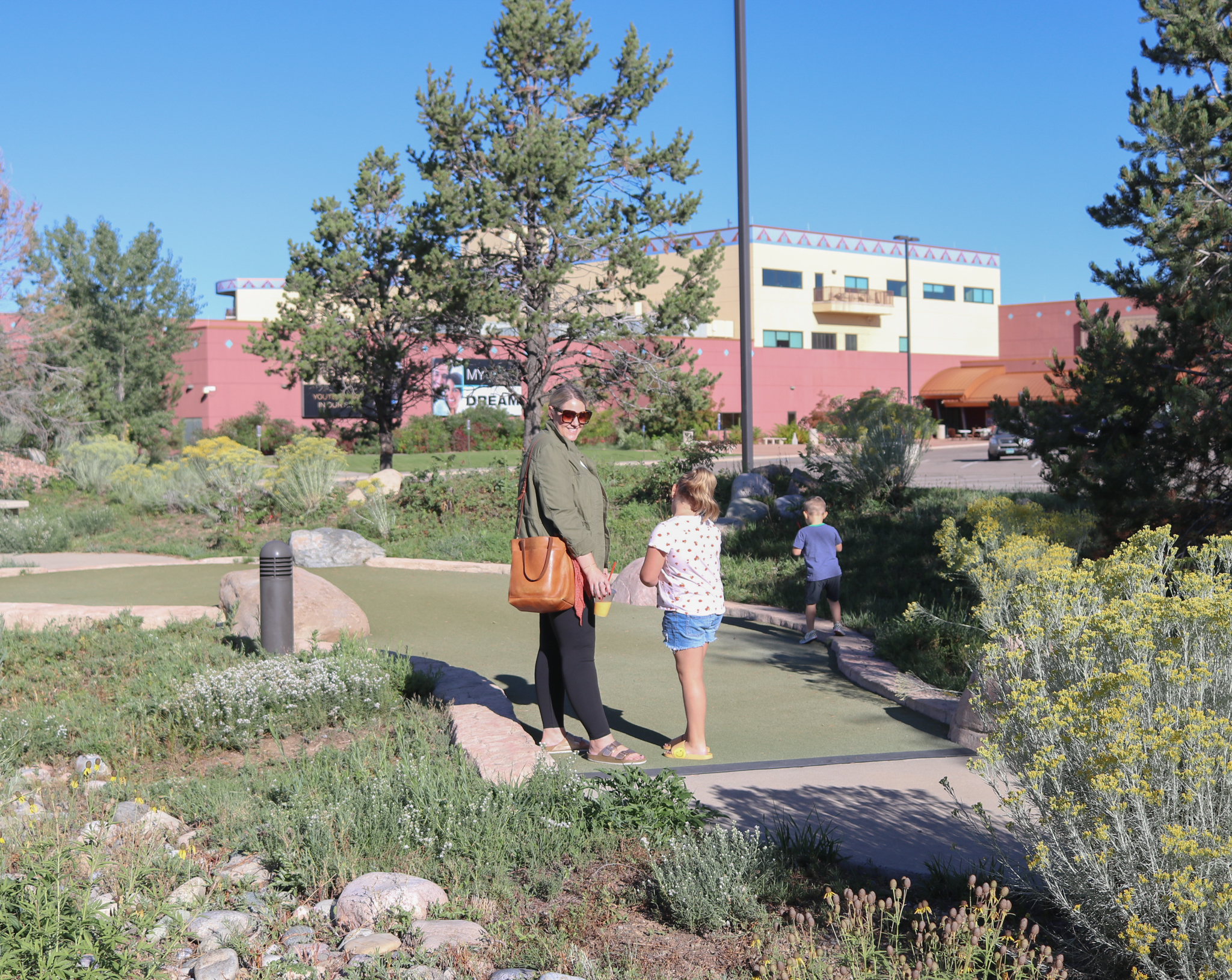 A few weeks ago, we were invited for a family weekend getaway to Sky Ute Casino and Resort in Ignacio, Colorado. We were even able to bring Joanie with us, as the hotel is pet friendly! In just about 3 1/2 hours, we were able to drive up from Albuquerque to begin our weekend trip. This has been the first year since Leo was born that we have really started to travel as a family of 4, and have found road trips to be a great way to check out new places without the hassle of flying with kids. While I have traveled to Durango many times, I had never visited Ignacio, which is less than 20 miles away.
As soon as we pulled into Sky Ute Casino and Resort, we were immediately blown away by the beautiful property and landscaping. The hotel was very easy to navigate and check into once we arrived, and we were ready to settle in for the night after an afternoon of traveling.
What to Eat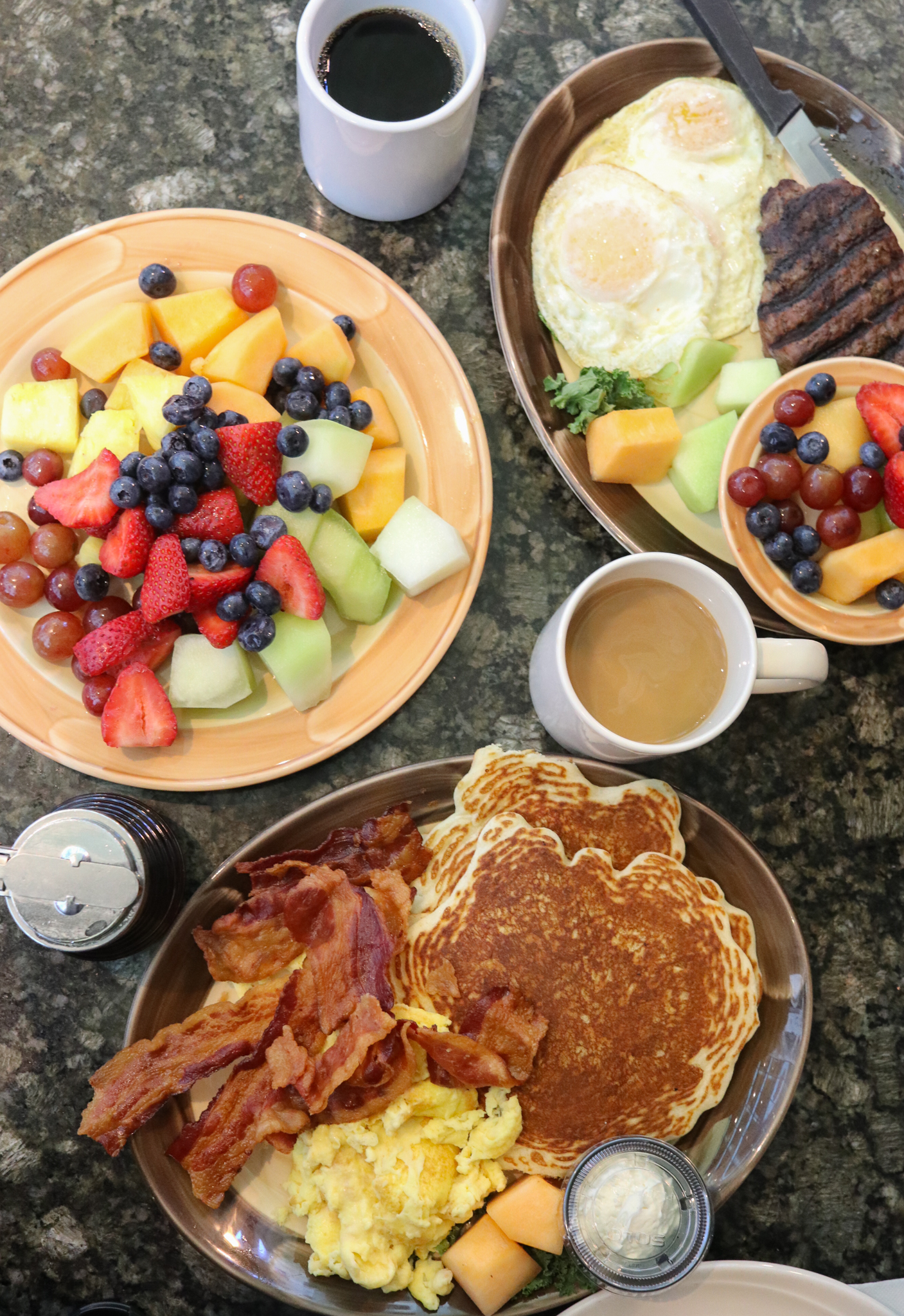 Upon getting up on Saturday morning, we all could not wait to begin exploring the property. We decided to stay at the resort for the entire weekend, rather than venturing out, so we were excited to check out Willows Cafe Bistro for breakfast. I am not even exaggerating when I say our meal was one of the best breakfasts that I have had in a long time. Between the delicious coffee, mountain of fresh fruit, and scratch made pancakes, everyone was able to get exactly what they wanted.
We were also able to check out Seven Rivers Steaks Seafood Spirits, which is a premiere steak house at Sky Ute Casino. The restaurant itself is absolutely beautiful, surrounded by floor to ceiling windows that overlook the property. Even with two kids in tow, Seven Rivers was the perfect place to spend the evening. I went all out and enjoyed a nice glass of wine with my Land & Sea (filet and lobster) entree, and Cory was in heaven with his "Chairman's Cut" T-Bone.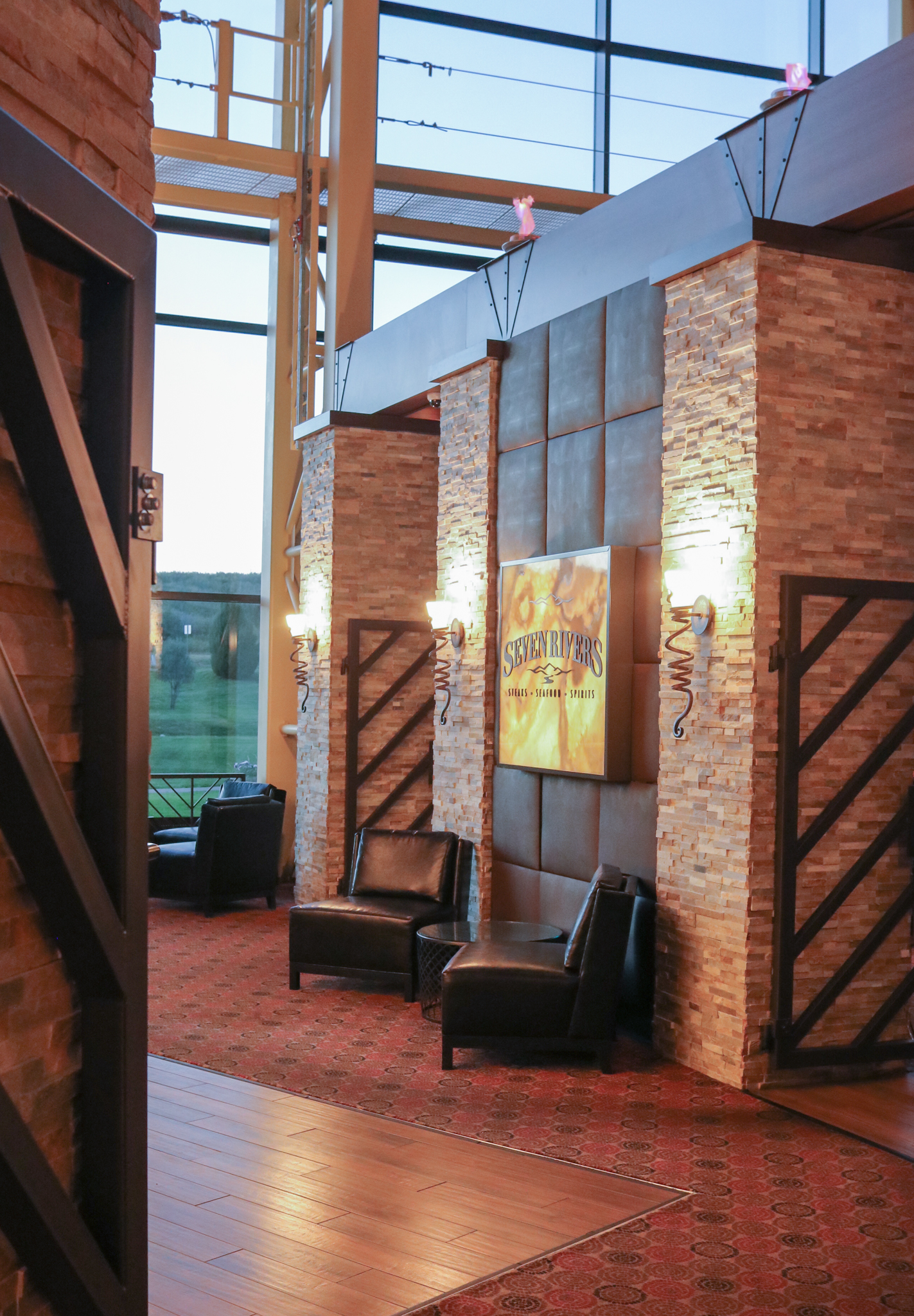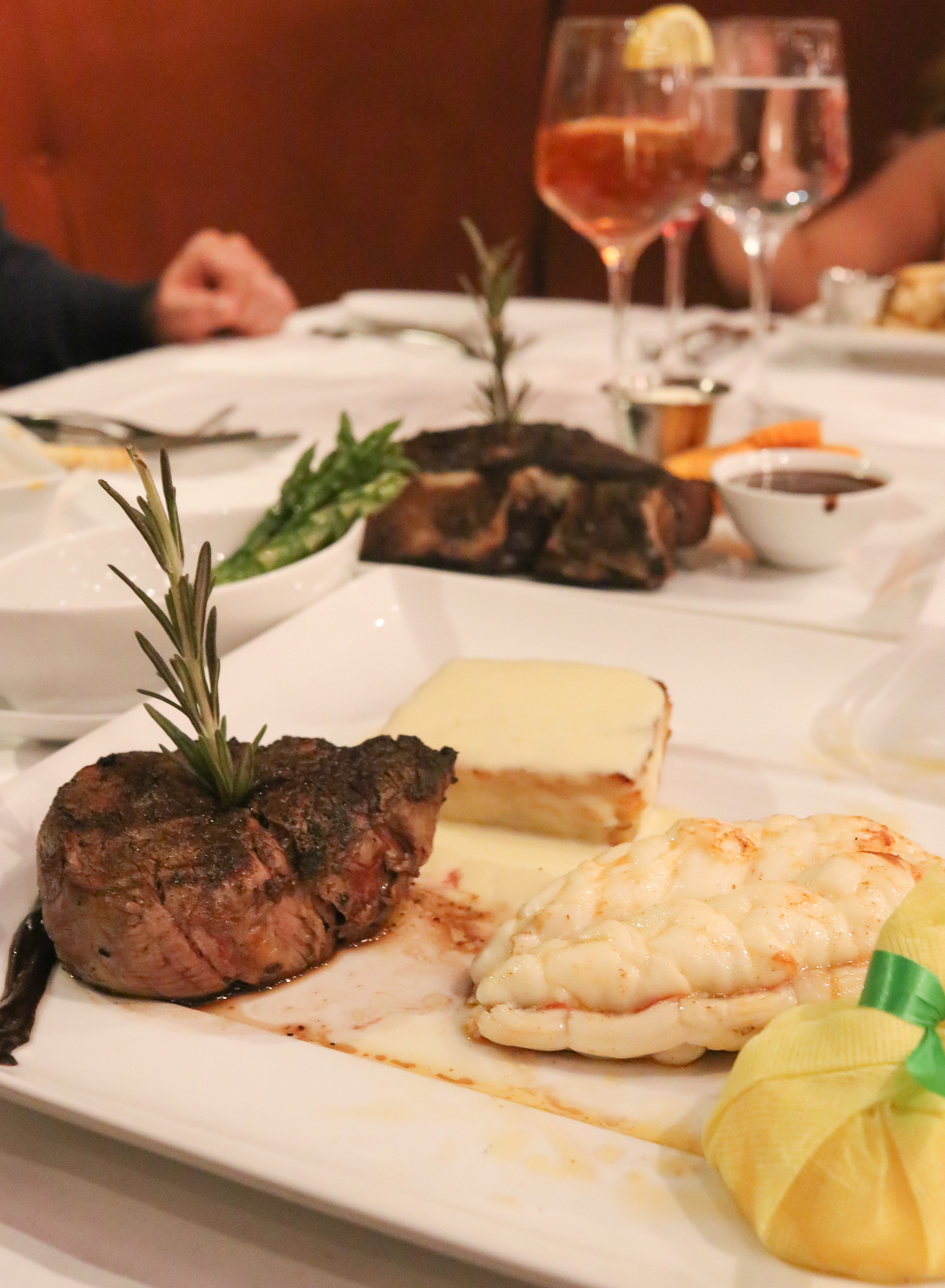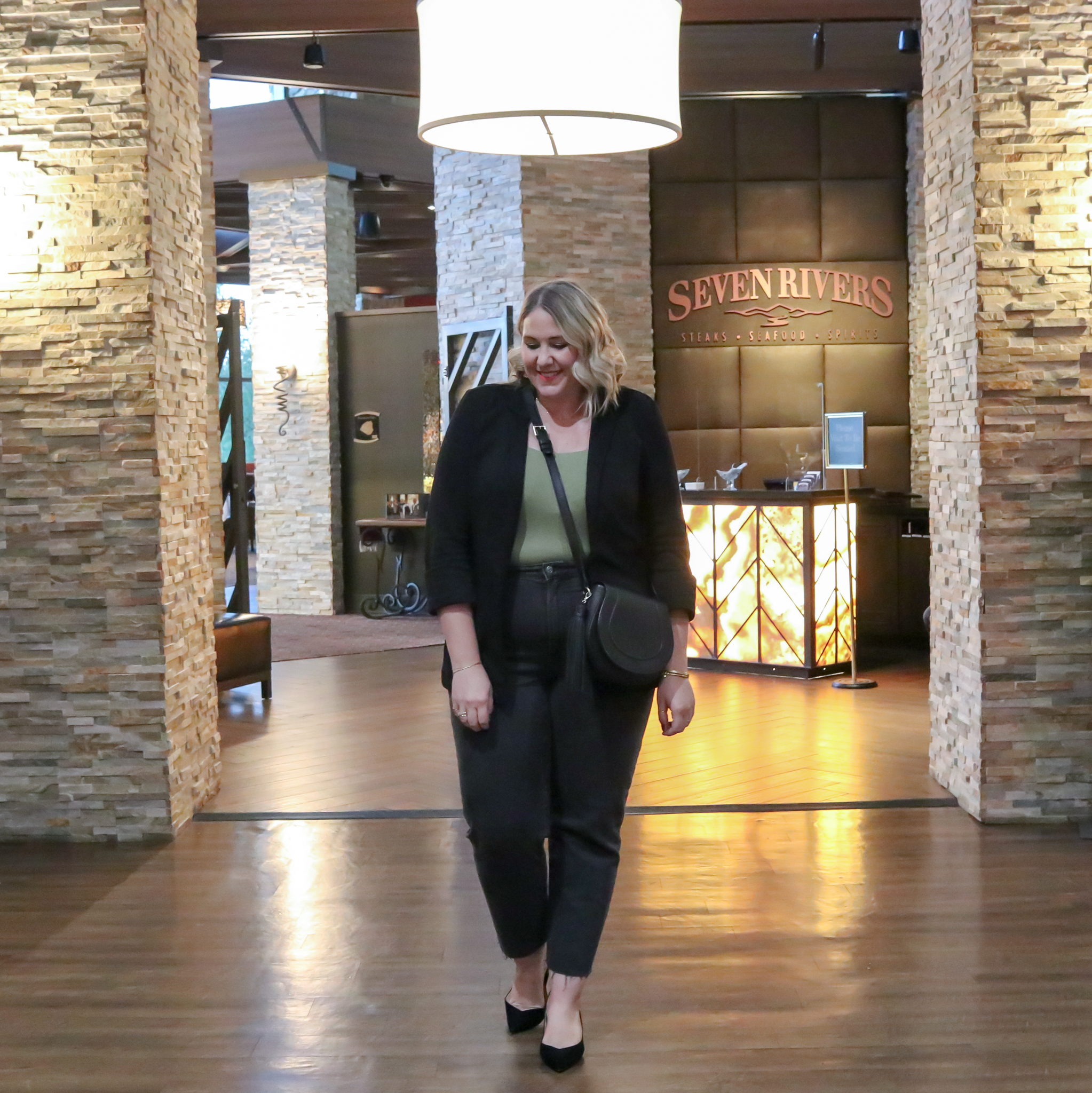 Things to Do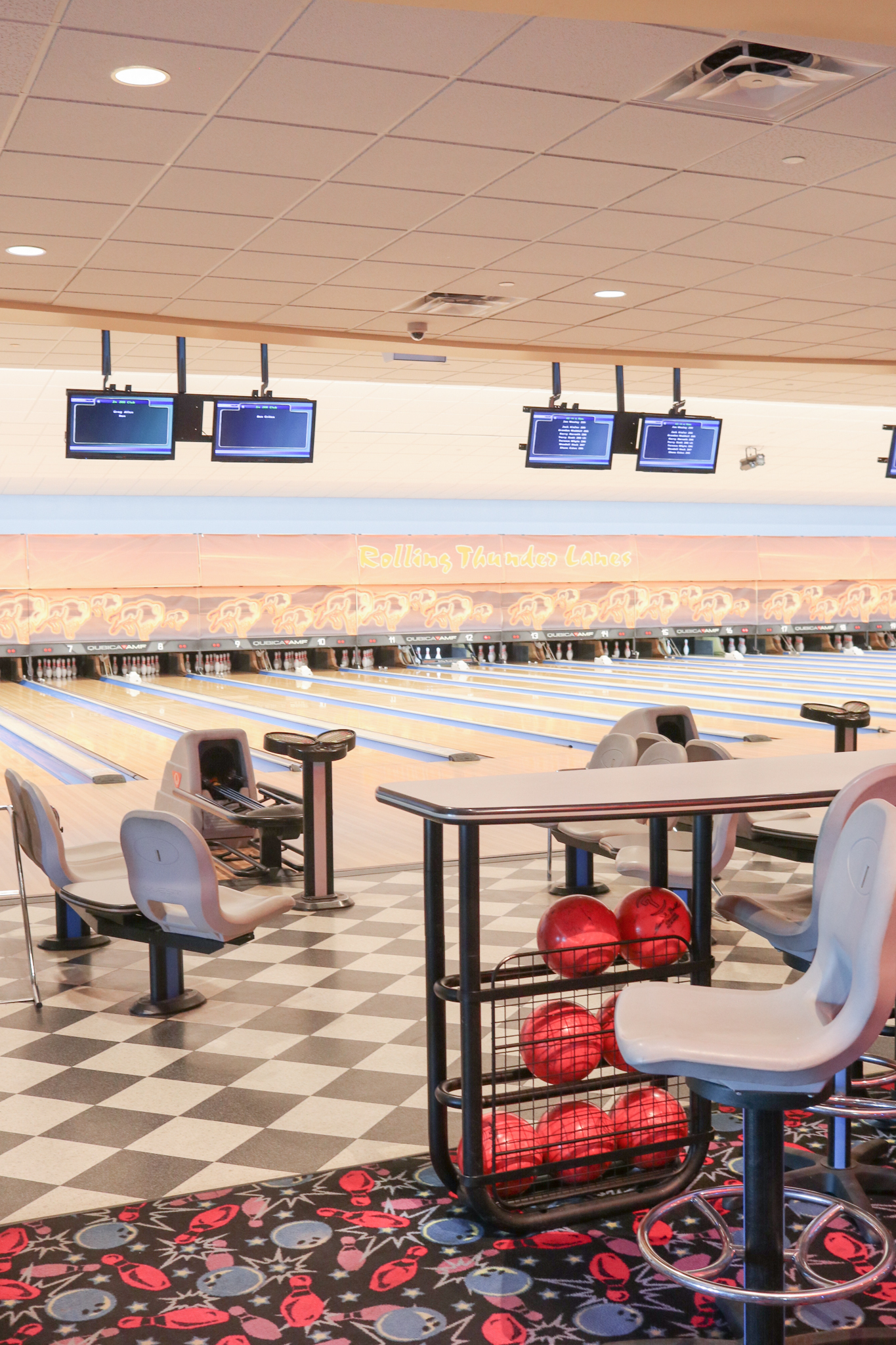 The weekend before our family weekend getaway to Sky Ute, we took Leo bowling for the first time. He and Harper had the best time! When we found out there was a bowling alley at the hotel, we knew we had to play. I was really impressed with how accommodating the bowling alley was for younger children. They carried Leo's size in bowling shoes, and had ramps and bumpers available to use when it was his turn.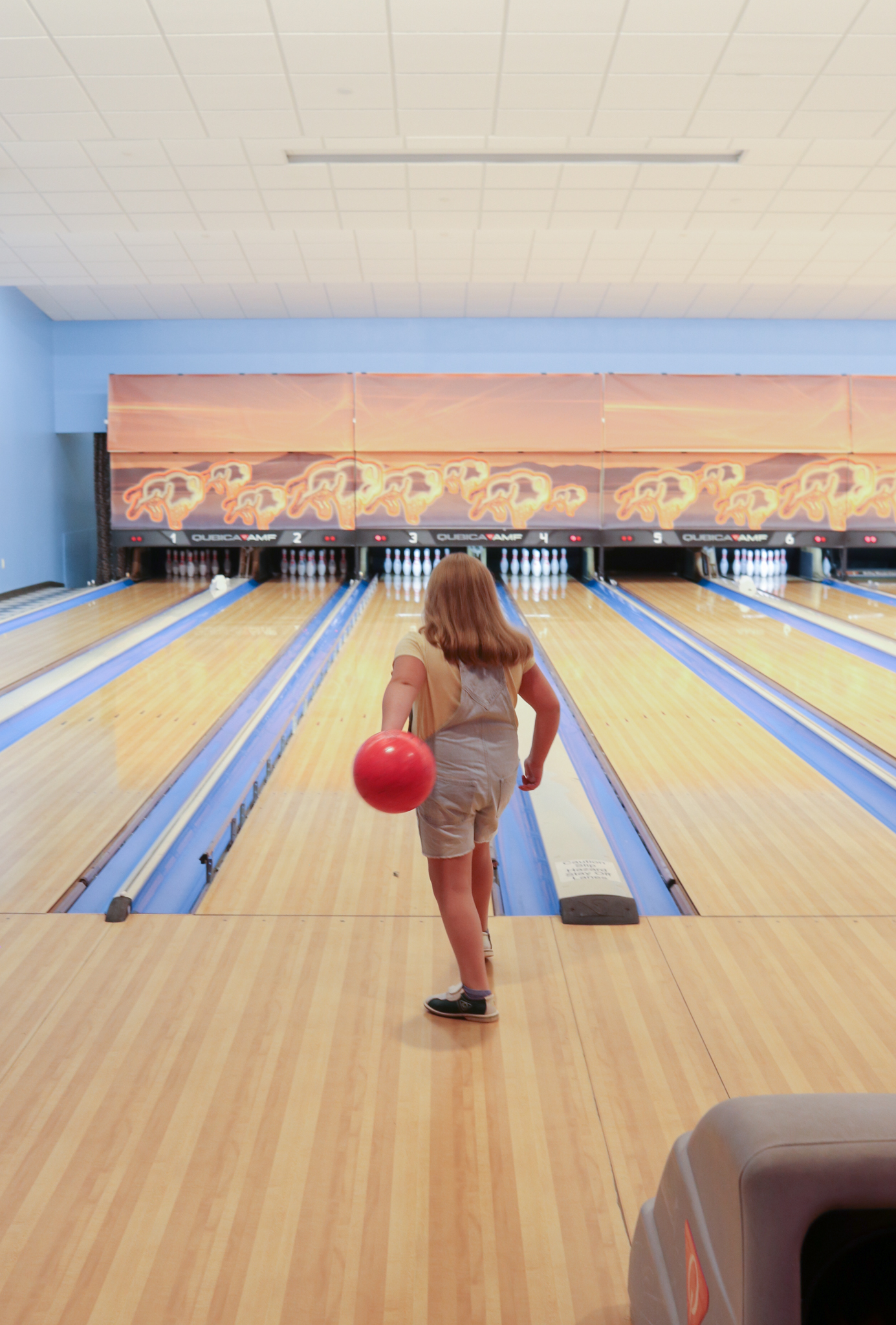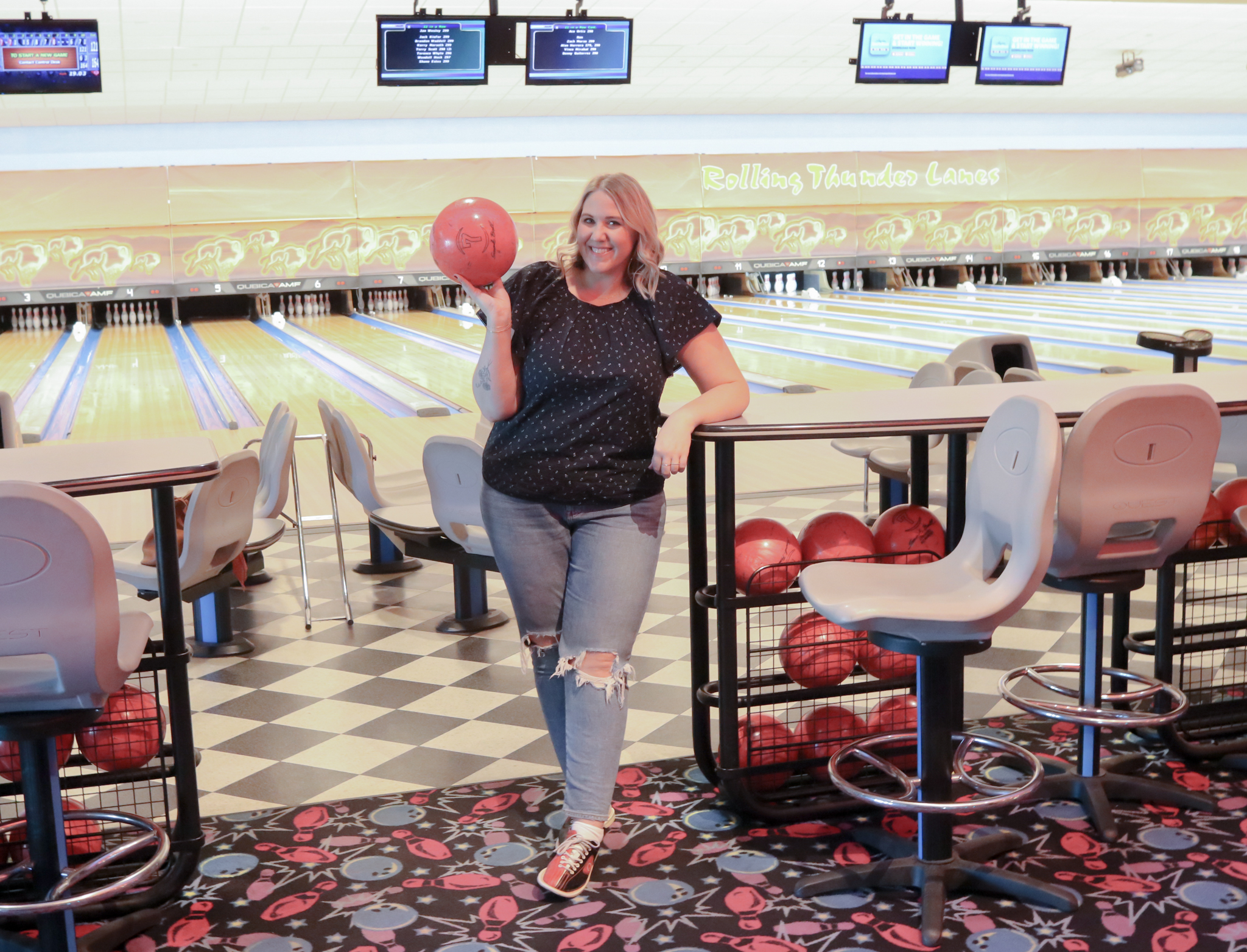 In addition to bowling, we really enjoyed checking out the indoor pool and hot tub at the hotel. My kids could literally live at the pool, so it was the perfect way to spend the morning. I loved that the pool was indoors, so no one had to worry about getting a sunburn. The facility was not only beautiful, but was perfectly maintained for its guests. Once again, I was in love with giant windows overlooking the beautiful mountain property.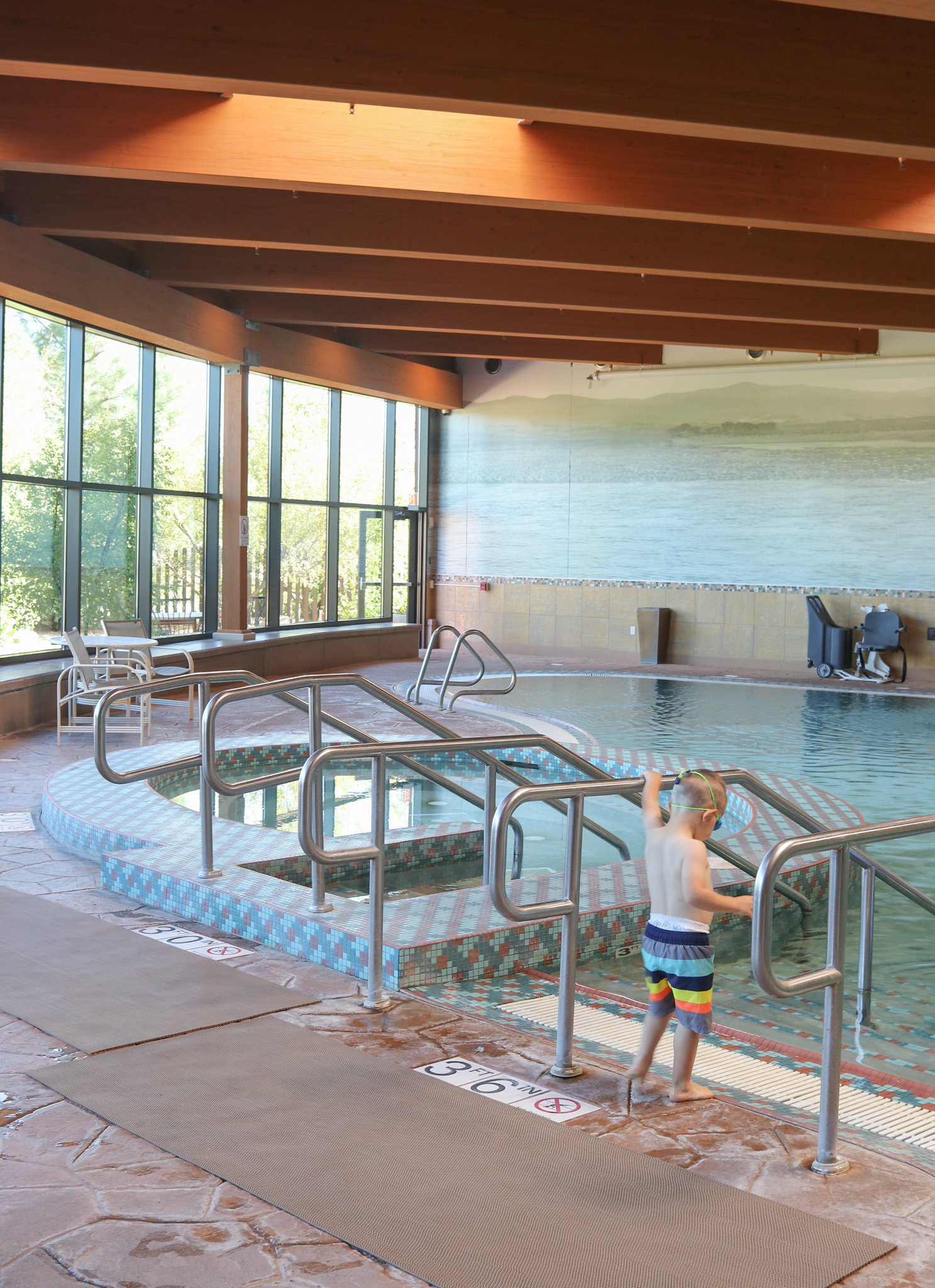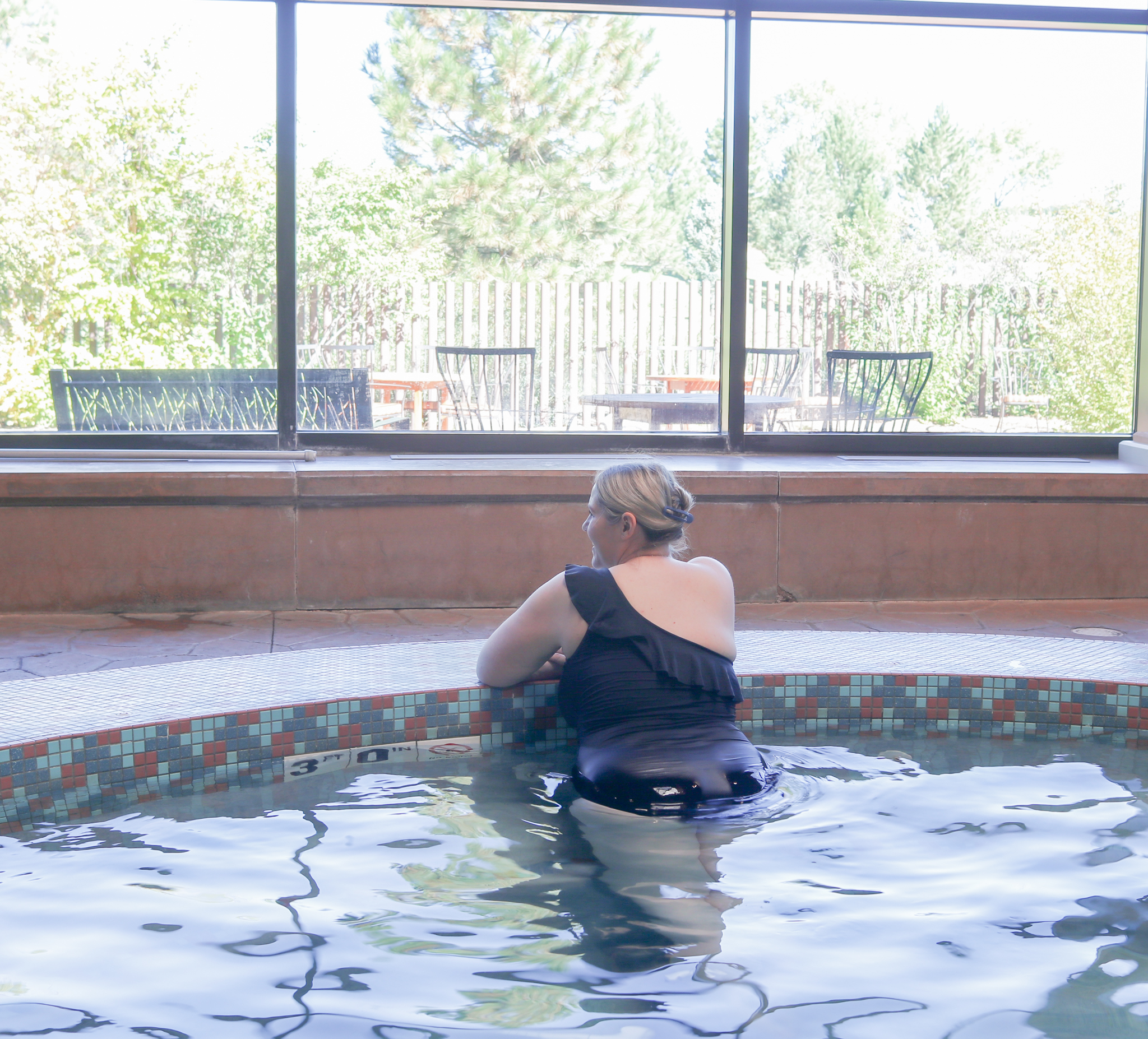 Family Weekend Getaway to Sky Ute Casino & Resort
Overall, we had an amazing weekend at Sky Ute Casino and Resort! The accommodations were perfect for our family of 4 (or 5, if you count our dog). We ate so much delicious food, had a blast swimming and bowling, and enjoyed the gorgeous views of Southern Colorado. There were so many family friendly activities, and we can't wait to return. We definitely plan to check out their miniature golf course during our next trip.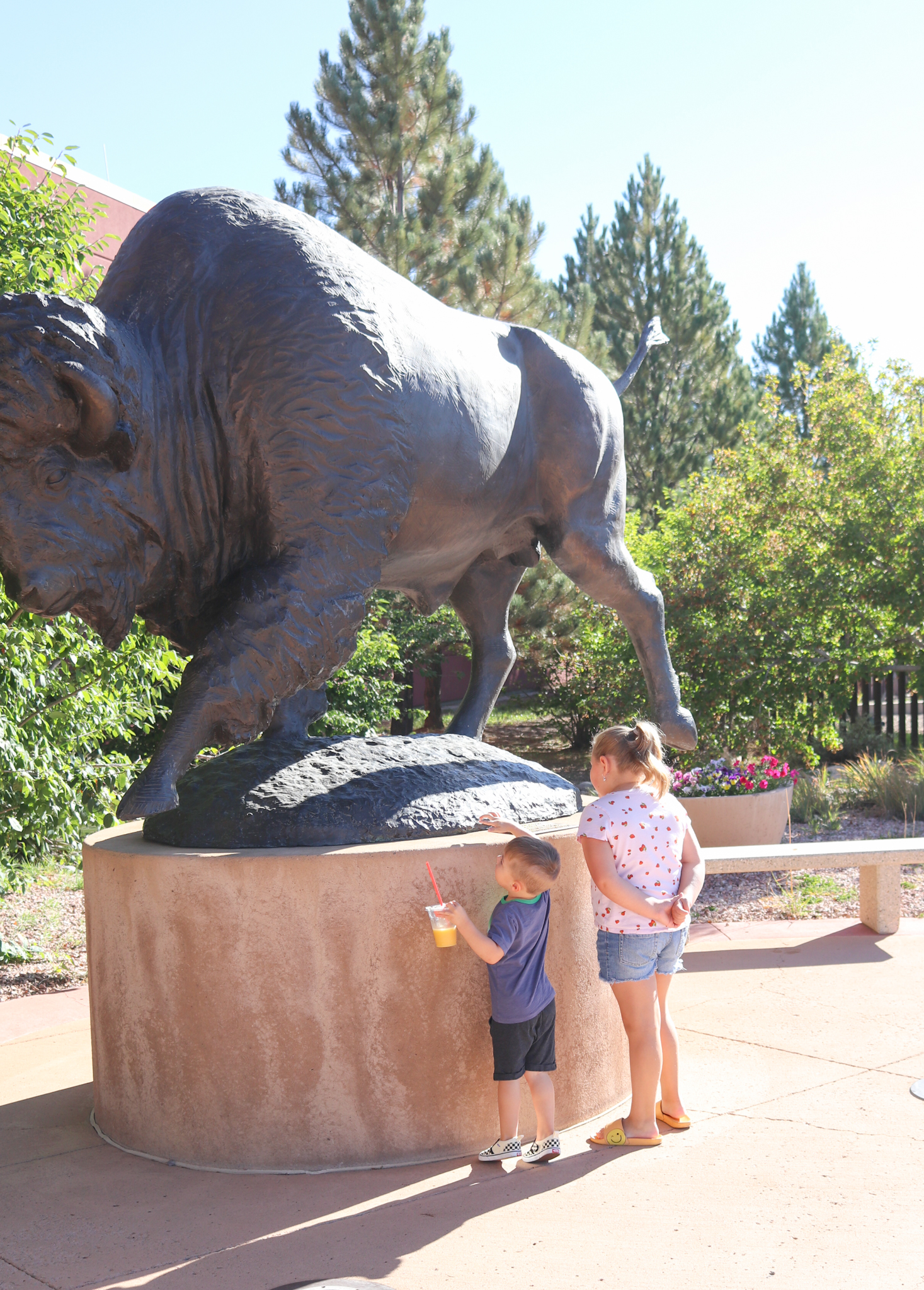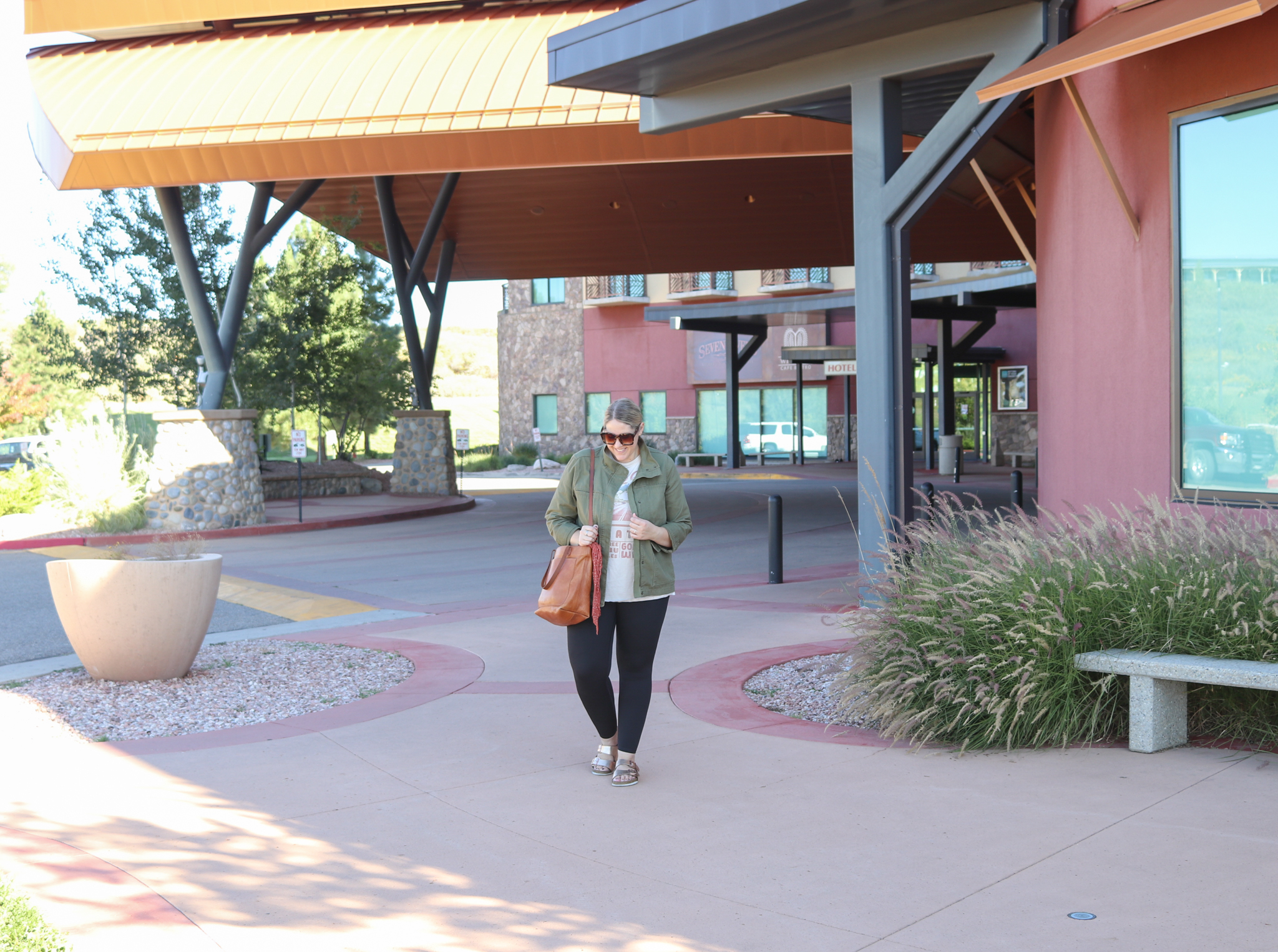 Have you ever traveled to Southern Colorado? If you're looking for a great family weekend getaway, Sky Ute Casino and Resort is the perfect place!
Pin for Later: